XFX HD-587A-ZND9 Radeon HD 5870 (Cypress XT) 1GB XXX Edition 256-bit GDDR5 PCI Express 2.0 x16 HDCP Ready CrossFire Supported Video Card
I love the smell of new hardware in the morning! Heck, I'm here to share my new card installation!
That's my new card; XFX had great packaging by the way.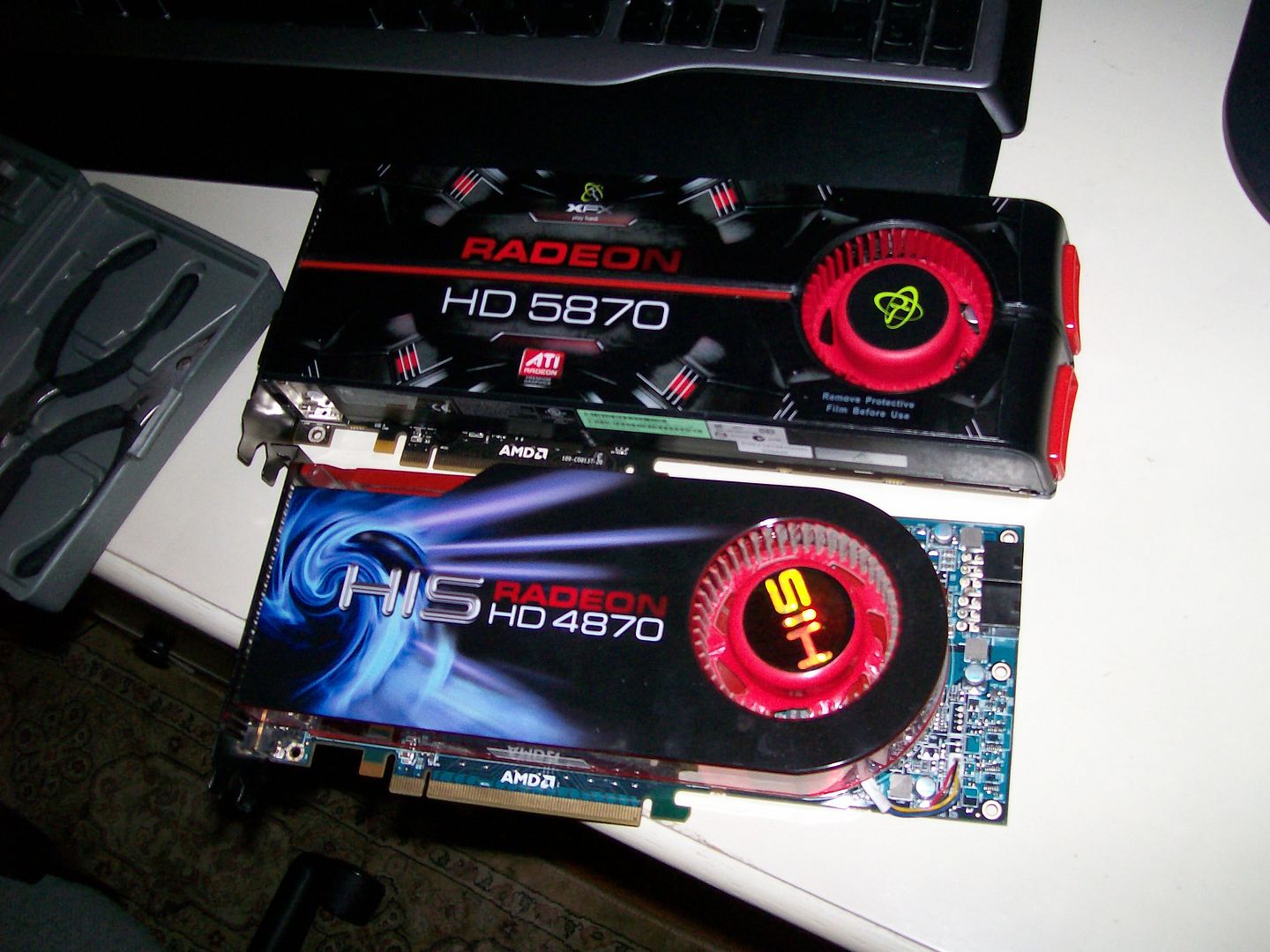 Out with the old...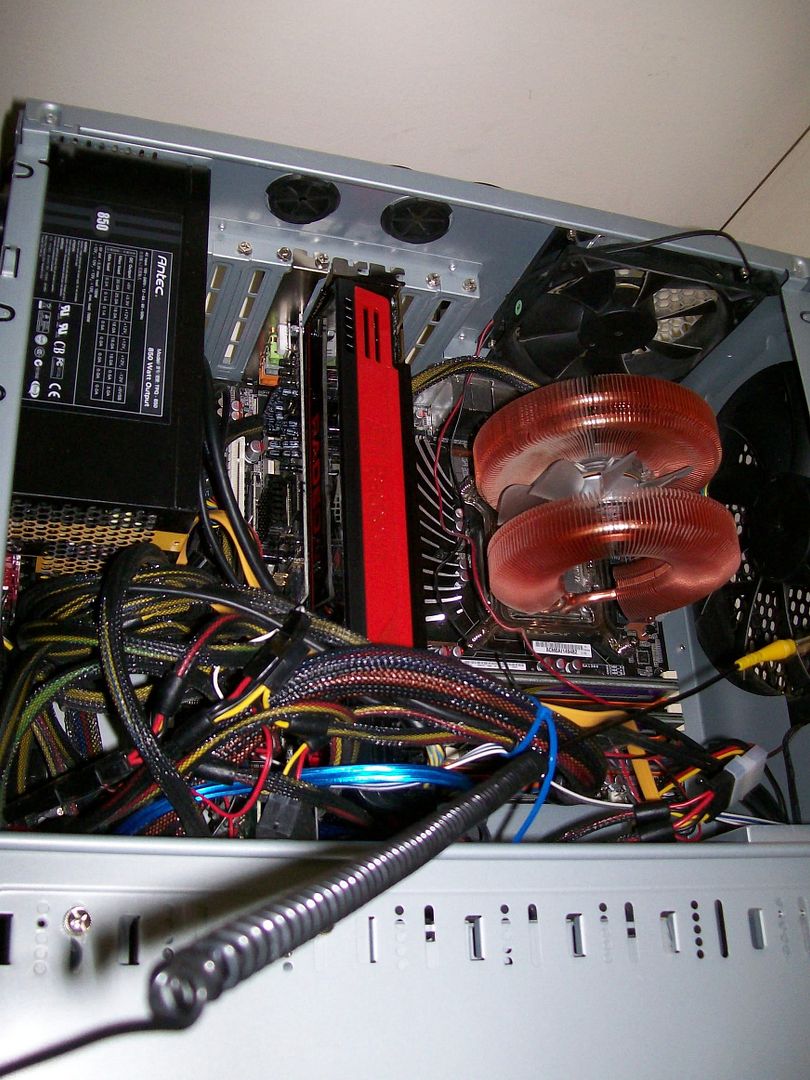 ...And in with the new.