Selling 2 x Gigabyte GTX 460s, 1GB cards.
$120 - I'll get the shipping - UPS ground, continental US.
The second card is missing a fan blade. I couldn't explain how it happened, but it did.
This does lead to thermal issues if the card is being maxed out in GPU usage
In the games I play ARMA2, Planetside, 95% of the time its just fine. In ARMA, when in the lobby, the game maxes out your GPUs (for an ungodly unknown reason) and after a while the cards temp will rise. If it hits 100C, it will crash.
I play on Medium/High settings at 1920x1080 and with good frame rates (varies by game, settings, etc).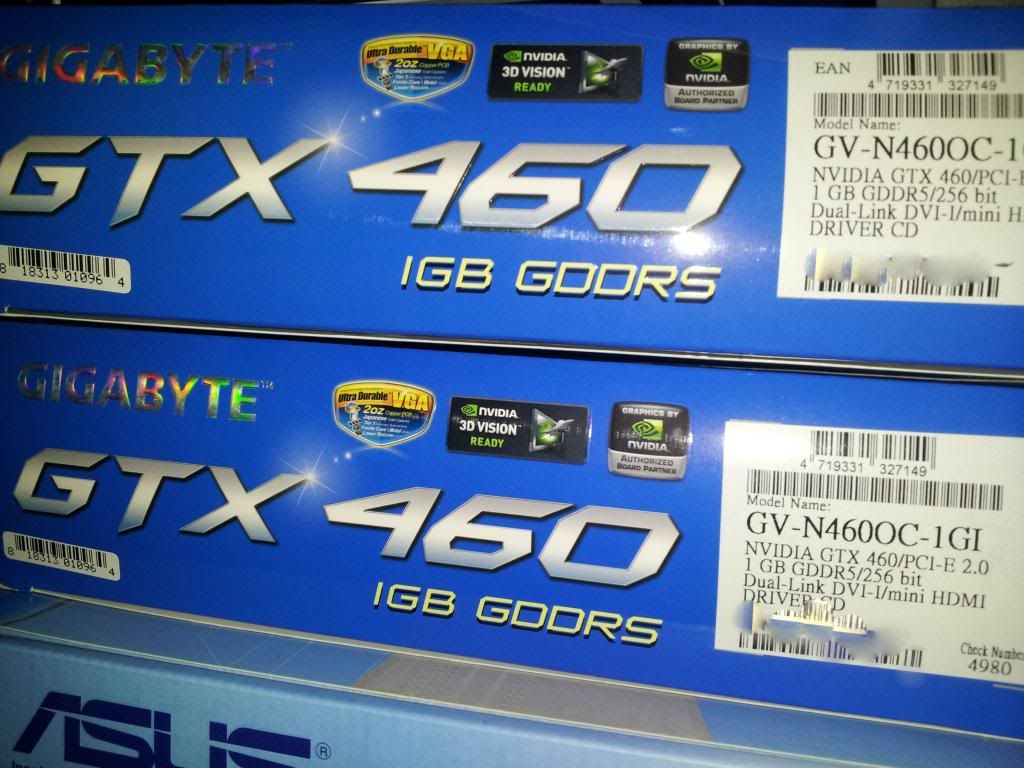 .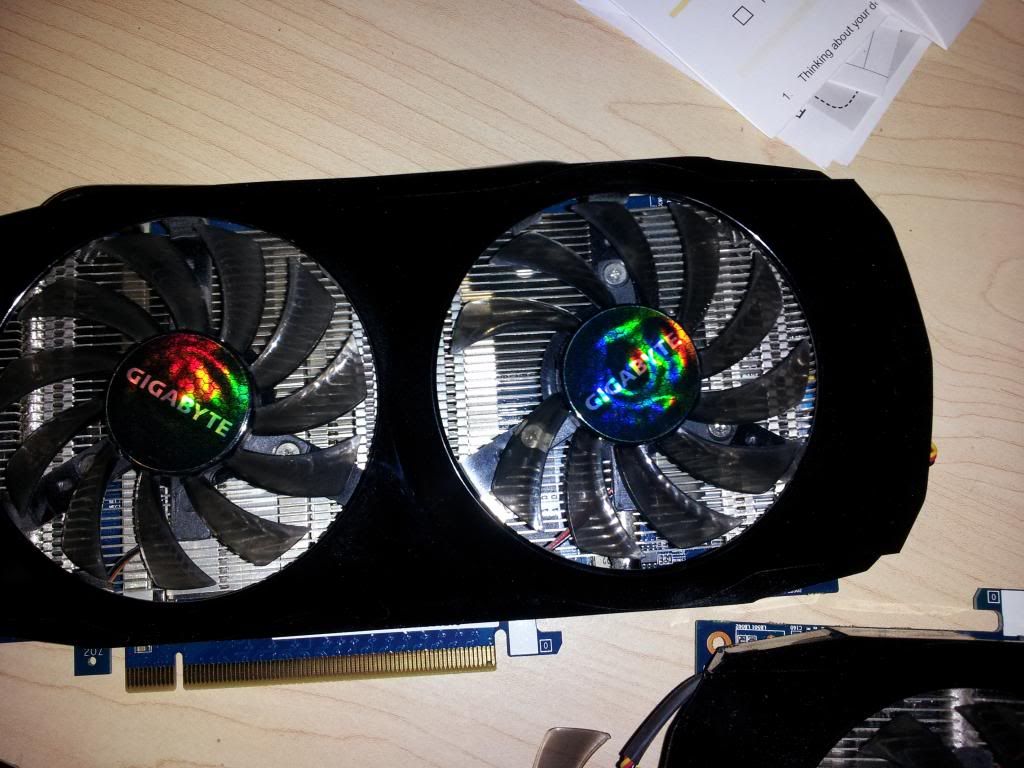 .