Imagine yourself trapped in a world where the only rule is to survive. You and a small band of survivors are surrounded by the dead, and they are hungry. This is the setting for the debut title of Round Table Games; "Last Alive".
Last Alive will feature focused multiplayer with special care taken into developing the interactions between players. Whereas most companies make a single player game and tack on multiplayer as an after-thought, Round Table Games is doing the exact opposite.
Before we delve too deep into the game, I would like to take a few moments to talk about Round Table Games and our relationship with Tactical Gamer.
Round Table Games was formed on the basis of providing quality PC games to the PC gamers. What actually started the company was a discussion about the lack of love for PC gamers by the mainstream game companies. During the discussion our CEO/Founder said "To hell with them. We should make our own game and put the things in it we have been asking for". Just like that, Round Table Games was formed.
The current team features some great talent from all over the world working hard to make a game they would like to play, and hope that everyone else will too. We have dedicated artists, coders, and modelers all working towards creating a very unique and very personal PC game.
Round Table Games has also decided to acknowledge its roots here at Tactical Gamer. Because of this, Tactical Gamer will be elbows deep in the production of the 'Last Alive' title.
What does that mean for the me?
Well, what that means is Tactical Gamer will have as much say and input in this title as our Project Lead. We will be looking to Tactical Gamer constantly with question, input, and ideas. If we had a banner in our HQ it would read "Is this something that TG would like". The community, the players and play style of Tactical Gamer is what we are modeling our multiplayer around.
What about the loot?
We know that while the ability to have stake in the games creation is big for some, others might want something more "fun". So, we have talked with the Tactical Gamer administration and some of the Content Development folks and came up with the 'TG Package'. This includes alpha/beta testing slots, custom TG content, as well as "Being Bitten"(more to come on that later). We are also working our release around Tactical Gamer, as the game will be released here first. Yes, you heard that right. The release of this game will take place here, at Tactical Gamer. Lastly, all updates, posts, new releases, etc., will be released at Tactical Gamer first. Basically, Tactical Gamer is becoming the focal point and epicenter for this title.
Now let us move on to what you all have been waiting for! The game itself.
Last Alive is a zombie first person shooter/RPG. It will feature an open ended world, with near limitless possibilities. All of the gameplay will be player driven and non linear. Because of this, there is potential to have player created cities released in patches, as well as world expansions later on down the road. Because it is non linear, there will be a very small storyline. It will be on the players to move the plot forward, or keep it where it is. The way it works is; throughout the game players will find evidence and information about what has happened. This can be newspaper clippings, diaries, graffiti etc. Some of these pieces of evidence will contain clues as to how one might get rescued. Be it radio, car, boat, etc. The group will then have to decide on if it is worth the risk to try and track these down, and what they should do if they dont find them. Alternatively, the group may just decide to stay put and kill every zombie in the state. The choice is yours. The world and the game are what you make of it when you play.
The game will be running on the
Esenthel Engine
. This engine will allow us to realize our goal of a large, ever changing game environment.
Here are a few of the features for the game. These are not all of them, but they are the core features:
*Day/Night Cycles -
We will be working hard to make the game world believable. Besides, whats more terrifying than trying to collect supplies and watching the sun go down?
*Dynamic Weather -
The atmosphere is everything in games. It adds substance and brings the player into the world moreso than any other aspect. Having it dynamic and random makes it feel more real, and can allow for some very tense moments as well as interesting gameplay.
*Gore -
Lets face it, everyone likes shooting zombies. And what better way to know they are dead than the splatter of what used to be a head on the wall? The gore, however, will not be over the top or stylized. We are looking to make it look, feel, and sound believable. Ok, maybe
some
head shots will provide some unique after effects. Can't be serious all the time.
*Food and Water -
Yes, you will need both to survive. This is an aspect of gameplay that players will need to keep in the back of their heads as they progress. Sure, you can barricade yourself in and start blasting away at zombies but eventually you will need food and water. Players will have to figure out how to preserve what they have and how to get more. Finding that 10 mouths to feed is becoming too much? It might be time for someone to have an "accident" with the zombies. Or it might be time to move farther away from your safe house in search of supplies. It is up to you.
*Barricades -
Players will be able to use wood, sheet metal, and other objects to form barricades and fences to give themselves somewhere safe to call home. This is also an integral part of the game. Tired of fighting zombies to go to the gas station next door for food? Build a fence around it and your safe house to make a yard. Be careful though, they wont last forever.
*Weapon Crafting -
In a real zombie apocalypse situation, if you find a chainsaw are you really going to put your shotgun down? NO! You are going to grab some duct tape and attach the two together to make the best zombie killing machine ever invented. Players will be able to do just that here. Attach items to weapons, weapons to weapons, whatever your twisted/inventive imagination can think of.
Featured below are some images for your viewing pleasure. There is some concept art, and a few renders. As time goes, we will have more and more to show you. Also bear in mind everything is still very much WIP:
Concept Art: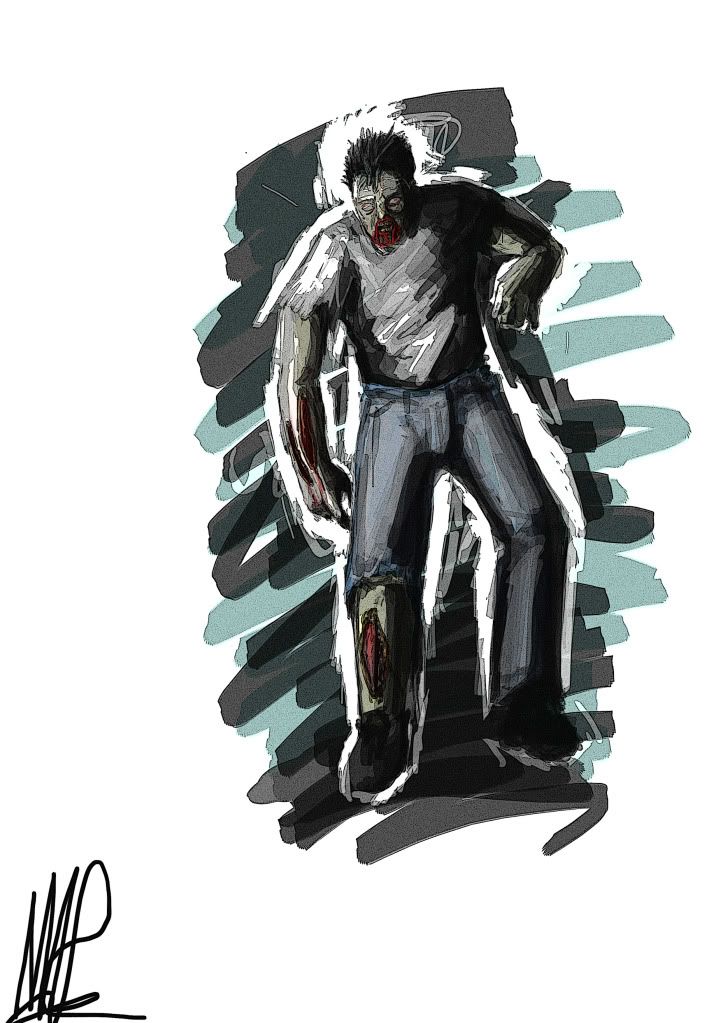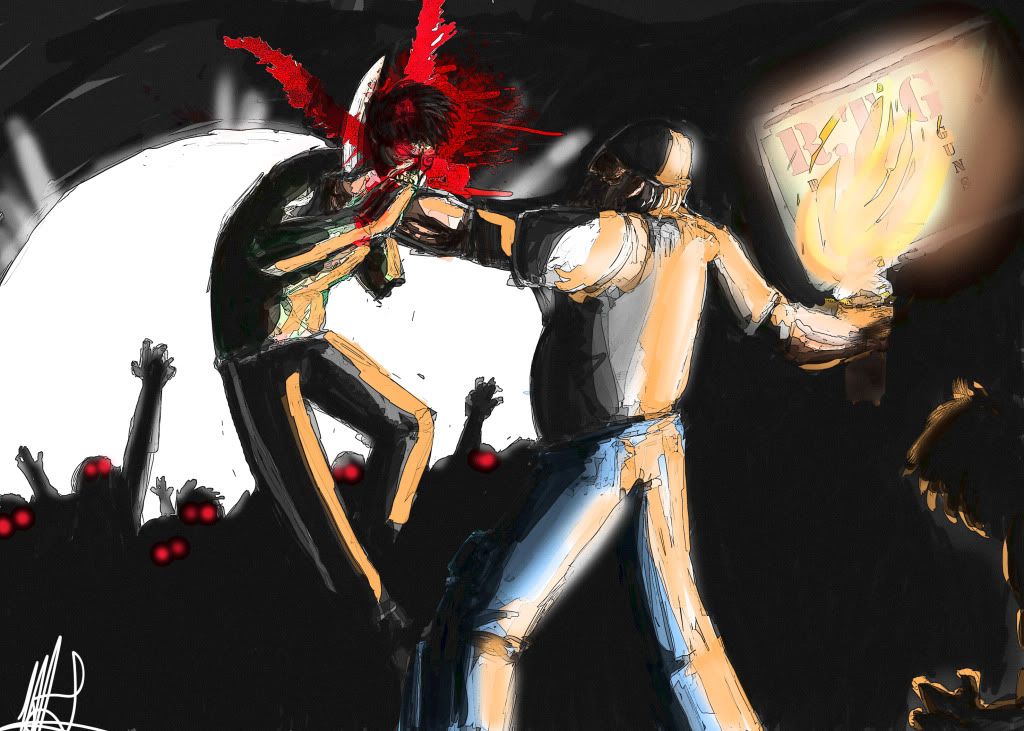 Weapons:
Characters: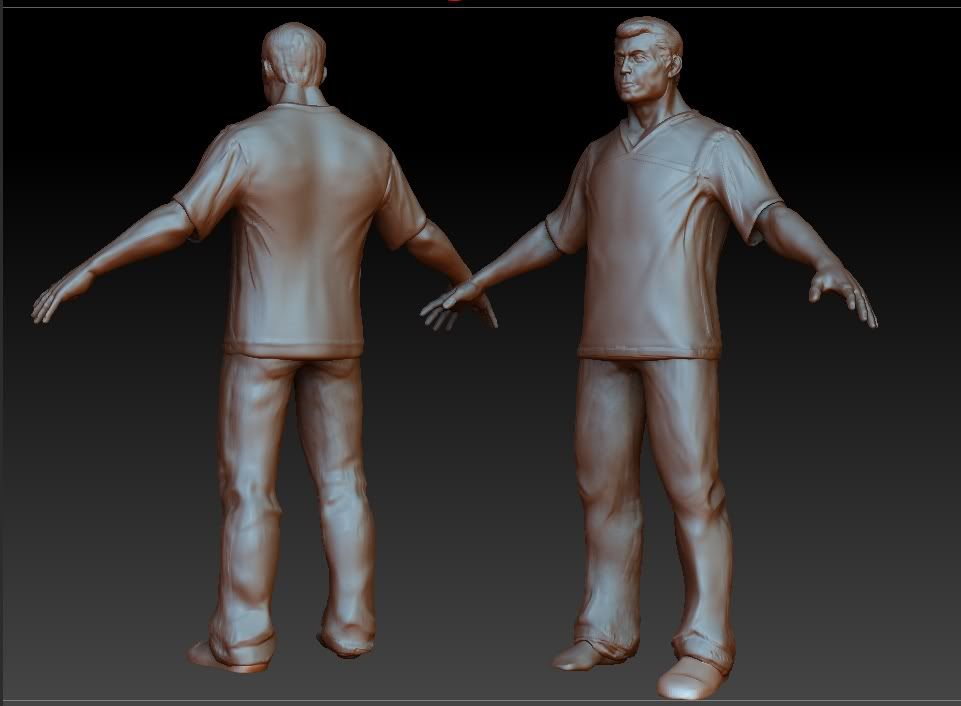 All of us at Round Table Games hope that all of the information above, and the pictures of our current work have given you all something to look forward too. We will be constantly updating and posting on our progress and we promise to keep Tactical Gamer as informed as we can.
If you would like to contribute, or become a part of the growing Development team, please feel free to apply via PM or post. We are always looking for new people to jump in and lend a hand.
Any questions about the game, the company, or positions available will be answered here, so post them up! We look forward to working on this title, as well as working closely with Tactical Gamer!
Round Table Games - It's all fun and games until it becomes a console port
Round Table Studios Public Relations