This is certainly a interesting game, and was made under a week!
Linkage:
http://www.kloonigames.com/blog/games/crayon/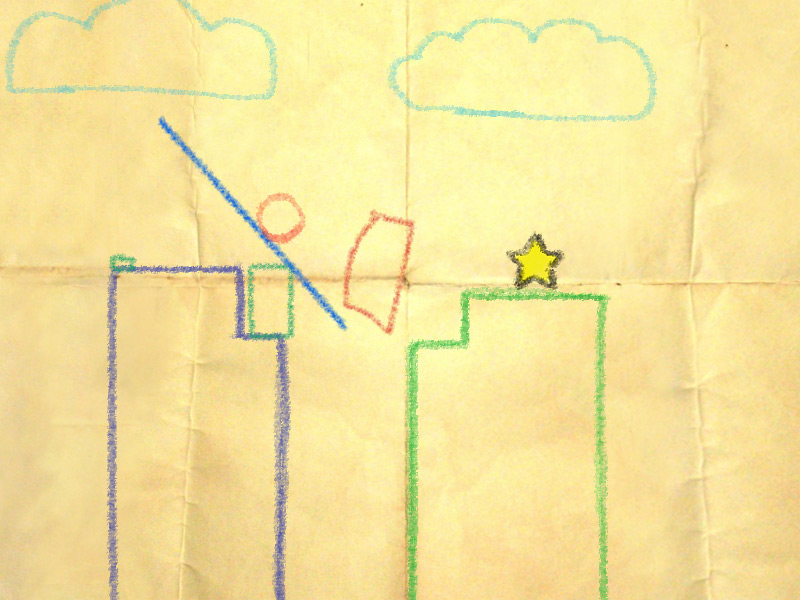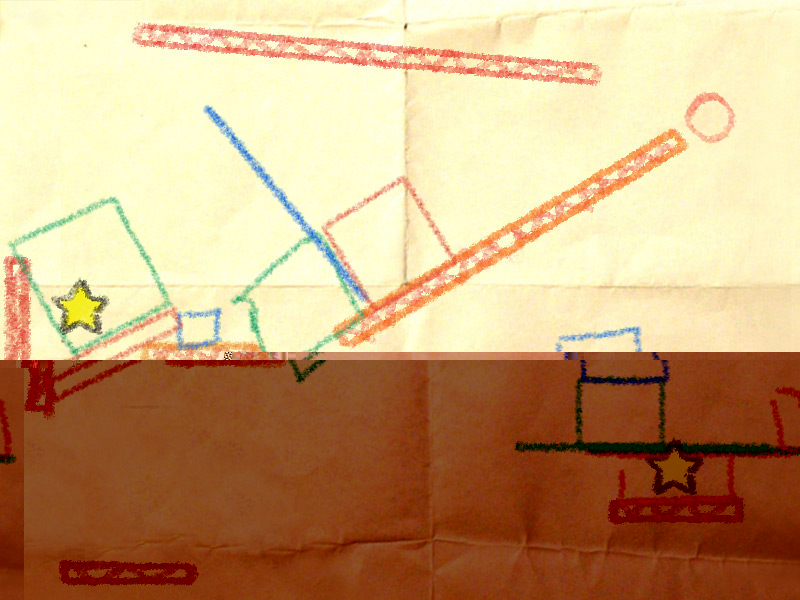 Instructions
You play with crayons and physics. The goal of the game is to move the red ball so that it collects the stars. You can cause the red ball to move by drawing physical objects.

With left mouse button you can draw and with right you can remove objects.

Space - Will reset the level.
Esc - Will open the menu.

Alt + enter - Will toggle fullscreen.
Alt + F4 - Will quit the game.
Download link:
http://www.kloonigames.com/download.php?file=crayon.zip