So I've been looking around for a new rig, either it be a laptop, or a desktop haven't decided which just yet. May go with a laptop since i would be able to bring it to my classes at school and bring it back home, and whenever i go on vacation (like going to my mother-in-law's place) i can still game. Or, I may just stick with a desktop, but don't think i will. I was looking at a couple companies for my laptop.
Digital Storm
Ibuypower
Digital Storm Carbine Gaming Laptop -
Model:
Digital Storm Carbine 17.3 Inch Laptop (Model: M:1763)
Processor:
Intel Core i7 4700MQ (Up to 3.40Ghz) (Quad Core) (6MB Cache)
RAM:
16GB DDR3 1600MHz (2x8GB Sticks)
Storage Drive 1: Windows, and BF4 will be installed here -
240GB Solid State (By: Corsair) (Model: Neutron GTX Series) (SATA 6Gbps)
Storage Drive 2:
750GB 7200RPM (SATA 3Gb/s)
Optical Drive:
DVD/CD 8x Multi-Drive (Writes and Reads DVDs, CDs)
Graphic Card:
NVIDIA GeForce GTX 770M 3GB with NVIDIA Optimus
OS:
Windows 7 Ultamate Edition (64-bit)
Price: $2,101.00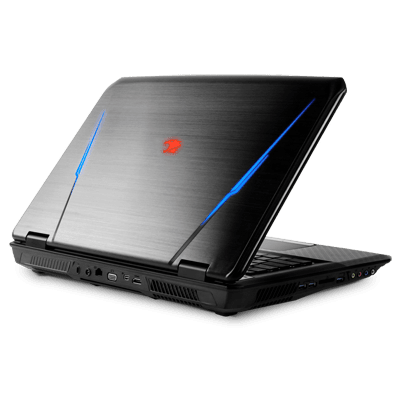 Valkyrie CZ-27 Gaming Laptop -
Processor:
Intel® Core™ i7-4700MQ Mobile Processor (4x 2.4GHz/6MB L3 Cache)
RAM:
16GB [8GB x 2] 1600MHz DDR3 SO-DIMM Laptop Memory
Graphics Card:
NVIDIA GeForce GTX 780M 4GB GDDR5 Video w/ NVIDIA Optimus [CZ-27]
Hard Drive 1:
240 GB Corsair Force GS SSD -- Read: 555MB/s ; Write: 525MB/s
Hard Drive 2:
1 TB 7200rpm Super Slim Laptop Hard DriveSingle Drive
Optical Drive:
8x Dual Format DVD±R/±RW + 16x CD-R/RW Combo Drive [CZ-27]
OS:
Windows 7 Home Premium (64-bit)
Price: $2,188.00
Stuff I already have at home:
Mouse & Mousepad:
Logitech G500 Gaming Mouse
PureTrak Talent Cloth Gaming Mouse Pad 19" x 14" x 1/4th" (483mm x 356mm)
Keyboard:
Microsoft SIDEWINDER X4 Keyboard
Headphones:
Plantronics GameCom 780 Surround Sound Stereo PC Gaming Headset.
Monitor:
Dell E2009W 20" LCD Monitor (1920x1080)
Not going with Alienware, since they are Expensive for very little of what they give you in a computer. Cyberpower is on my crap list because I used to own a laptop and I've had SOOO many problems with it (laptop I had stopped working, didn't matter what I did, I replaced the hard drive, 2 weeks later same issue happened). Falcon NW only has 2 options avail for computers, and you cannot downgrade their laptops, not sure if I'm looking in the wrong area, but 1 laptop was $3,500, and the cheaper laptop was $2,600. So just seeing what everyone's takes are these 2 computers.