woohoo... i finaly got the guts to install my watercooling gear in my A64!
Id found a way of using an
A64 hold down
device for my Socket A waterblocks and it works great, i couldnt use my best block (ocpc atlantis) due to it being too high for the lengh screws i had, so instead i used a Maze2-1 i had lying around. Anyway:
quality use of boxes id say ;)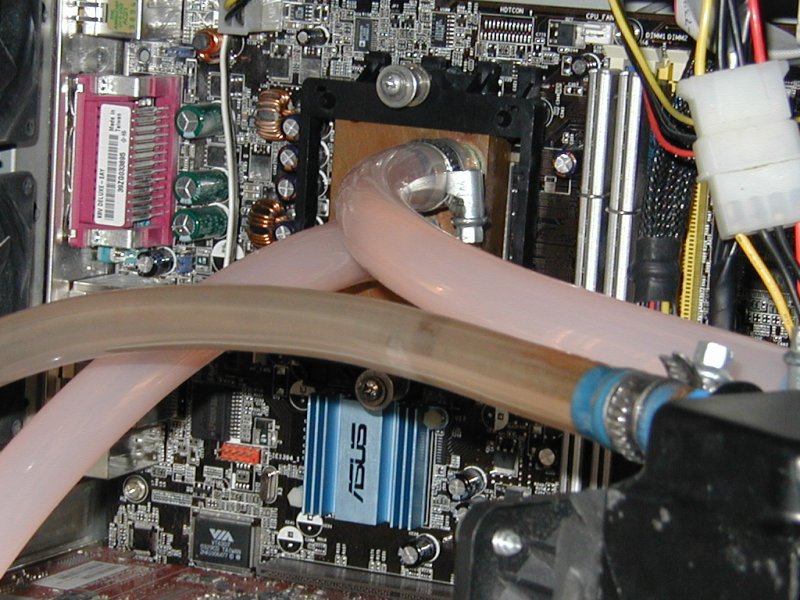 Note the hold down is upsidedown, and is used to push the waterblock down onto the cpu. It was rather hard to attach this way. Hope to get a real A64 block soon, or a better way of attaching a waterblock...
CPU temp 32c
Sys temp 32c
room temp 22
rather messy id say...infact, i might remove it right now... although its alot better than my
Barton setup
i had before.
Another Question is why?
Why watercool when my A64 rig hits a brick wall at 210fsb?
Why watercool it when the standard cooler cools it to 40c?
back to air i guess, untill some overclockable A64 boards come out :o :(
I wish the UK had some good A64 coolers... :(