Since I'm using a new computer, I some elements in the forum arent working or have been moved in weird ways. E.g. I can now only give +rep to myself, and not to others!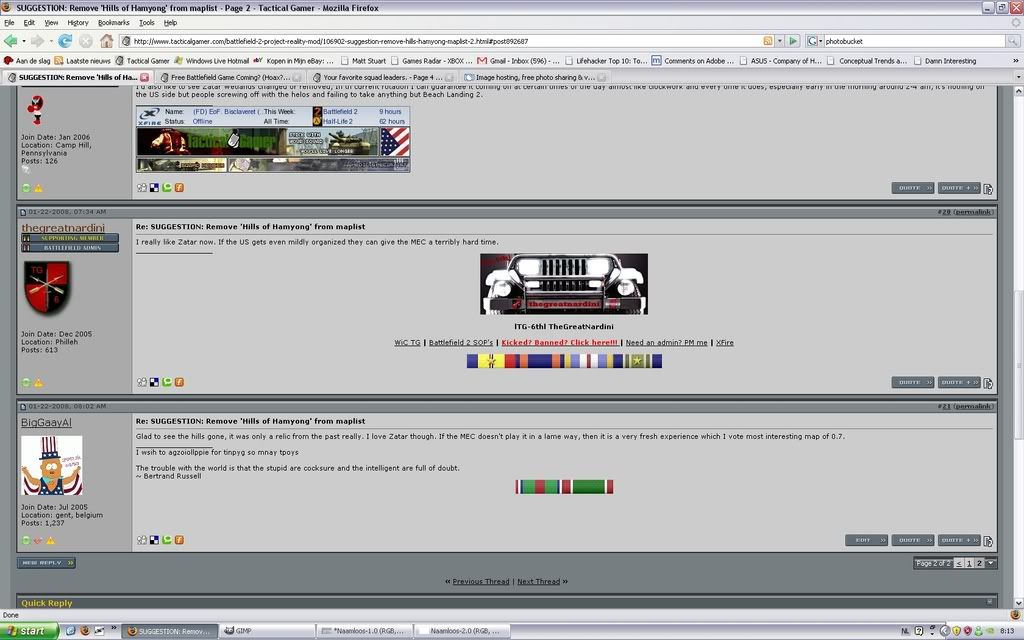 Furtermore some buttons don't work for me anymore, like the orange one you can use to go to the first new post, or the subforums from the selection box on the top below the TG graphic.
I use firefox with add ons: dom inspector, download accelerator plus integration, bugmenot, IEtab, talkback.
Thanks for any pointers you can give me, the problem is starting to irritate me by now, and I'd like to fix it but I don't know where to start.