Welcome Gents, to a tech lovers real Thanksgiving time, the annual Consumer Electronics Show 2009.
This thread is for posting all the new toys/tech of the show so everyone can stay up and up on the latest. Remember, you don't have to read everything, just pick the ones that will be tempting your wallet/heart :D
The real start of the show hasn't happened yet, but stuff is starting to leak out early.........
Things I'm excited about:
Video: NEC CRVD display hands-on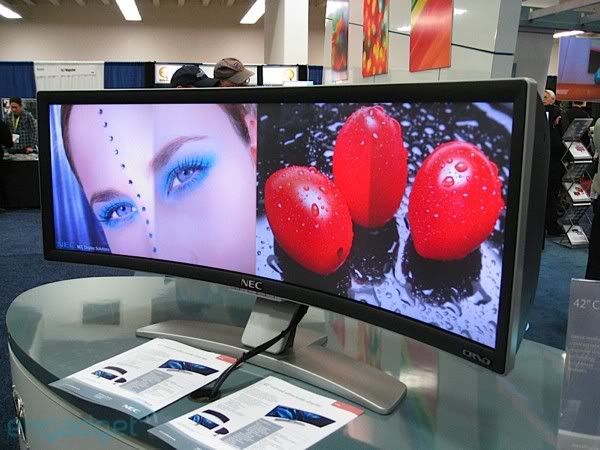 SanDisk showcases new Ultra Backup / Cruzer USB flash drives
Epson PowerLite Flagship 1080p Projector Is Super Bright, Super Clear For Under $3K
Asus' Eee Keyboard revealed
and
Eee Keyboard: An Entire Touchscreen Home Theater PC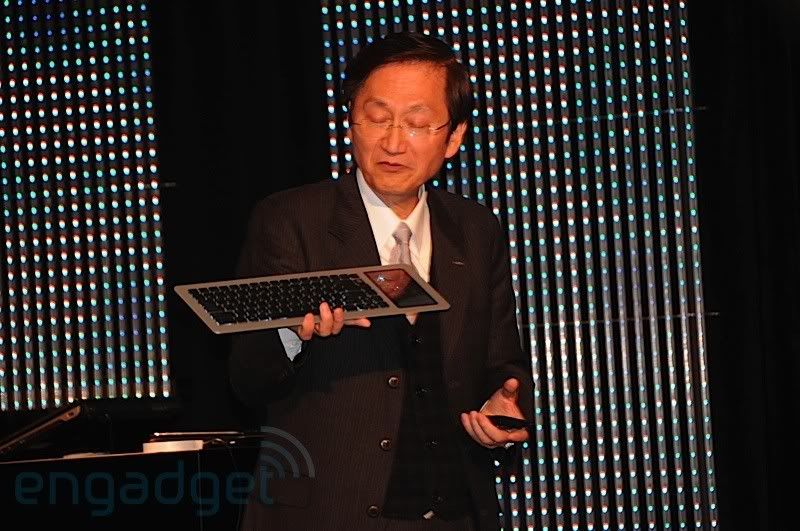 RANDOM:
Video: SMART Table 50-inch multitouch Interactive Display Panel
D-Link Xtreme N DIR-685: NAS-Ready Router with LCD
Samsung's skinny Blu-ray player uncovered
Sony's VAIO P ultraportable revealed
Logitech's Harmony 1100 remote is more touchscreen, less buttons
MSI's upgraded Wind U100 gets tested and overclocked
HP officially launches Firebird with Voodoo DNA
Psyko Audio's 5.1 surround sound headphones actually look psycho
Liquid Image's new underwater digital camera masks debut at CES
Eee PC T91 convertible tablet lives (Update: Video!)
and
Asus T91: Your 1-inch Thick Convertible Eee PC
Much Much Much Much more to come. Remember to post any cool things you all find:row__739::row__685::icon_lol: