Hi there
Im a huge BF2 fan. But i havent heard as many complaints about a game before. THat, along with all the glitches makes for excellent comic material... here are 8 comics that i designed, based on the SOuthpark style of cartoons. Most of the work are done in coreldraw (vector)... The cast is basically my clan (ATD)...
Alot of the humour are unique to my bf2 community, so if you find it lame, too bad :)
Tell me what u think!
Edition #1
Edition #2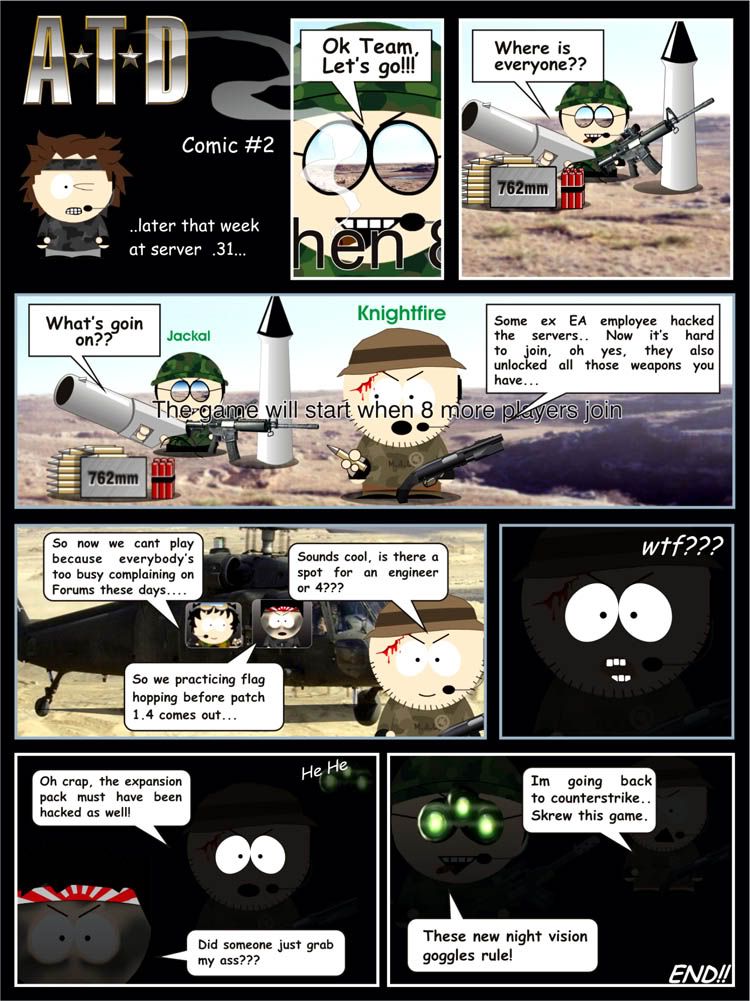 Edition #3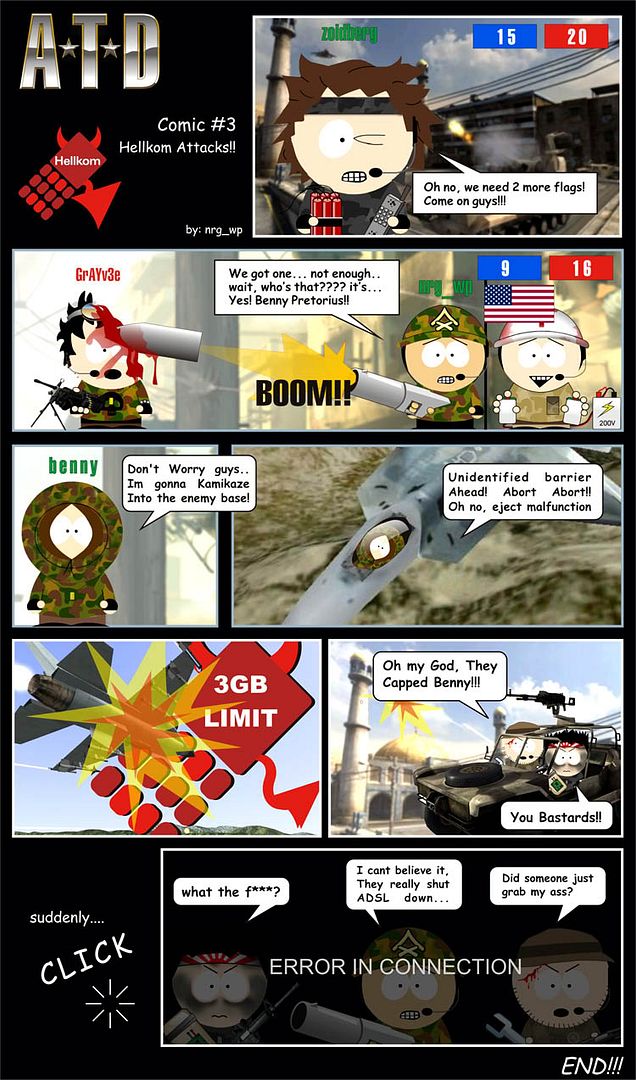 Edition #4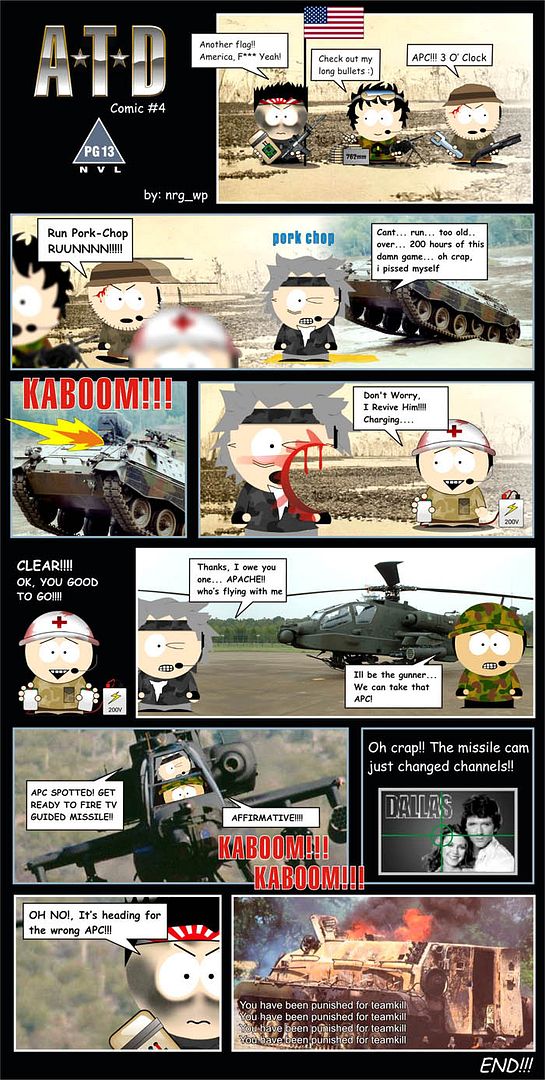 Edition #5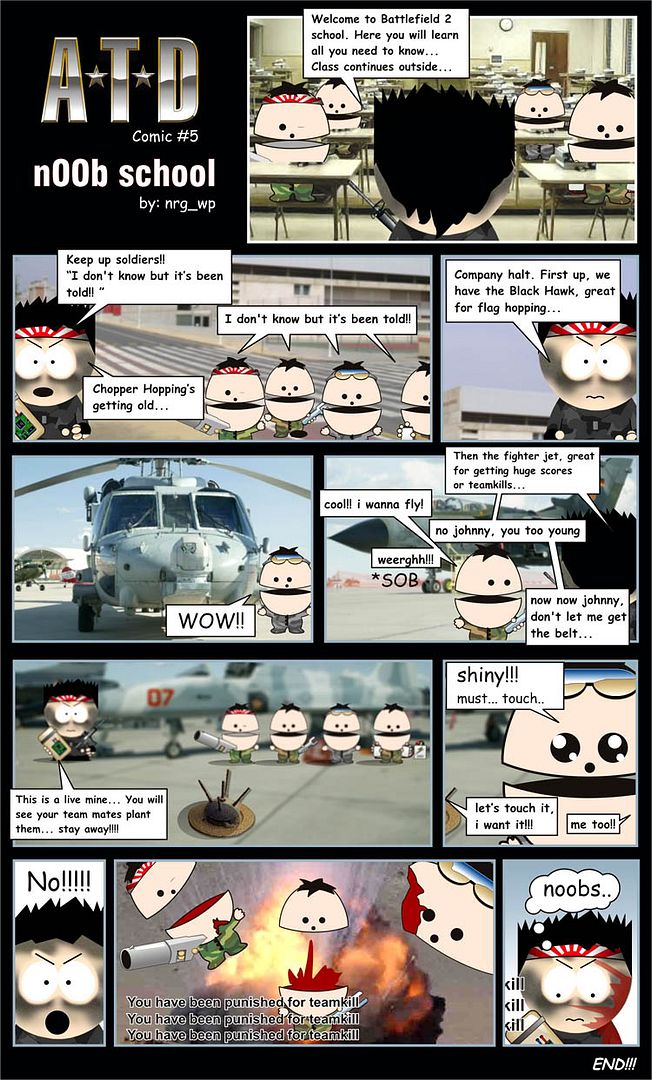 Edition #6
Edition #7
Edition #8
Edition #9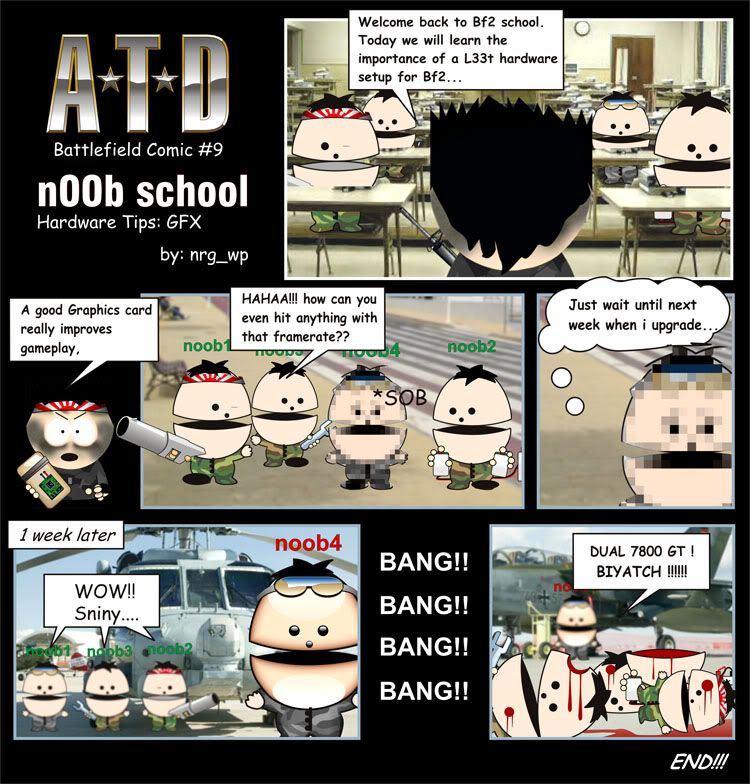 :)