It's no secret that the U.S. have received a fair amount of their cultural education about Canada from the once popular SNL characters Bob n' Doug or more so the movie "Strange Brew". You think we Canucks all love beer and say "eh" and "hoser" and wear toques. Not so flattering, but then again, not so far from the truth... :)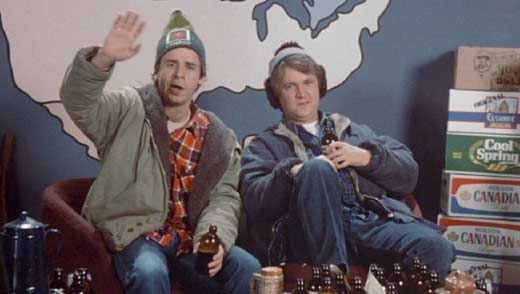 But, did you know...
That us Canucks have learned most of our U.S. cultural knowledge from the character known as Cleteus the slack-jawed yokel of the Simpsons? We think you love light beer, guns, n git'n it on wit yer sisturzzz. :row__642: I've never been to the U.S (mostly I fear getting shot) so I can't say if it's that far from the truth or not.
So can you let us know if we're bang on or just stereotyping?
For those who don't know me, this is poking fun, definitely not serious so don't be hatin'.
p.s. I'm sexually attracted to Cleteus.