I was just watching some Daily Show with Jon Stewart on Hulu, when I saw this segment:
http://www.hulu.com/watch/102391/the...#x-4,vclip,1,0
It really blew my mind. At first I thought it must be a joke, because there is no way anyone would vote that way. So I googled and it is of course true.
There is actually a lot out there on it, including this site:
http://www.republicansforrape.org/
I'm just glad the bill passed. And I have a feeling those senators just lost a lot of the female votes in the next election.
And to add to it, this morning all over the tech sites is news of this:
John McCain's "Internet Freedom Act" Seeks to Block FCC's Net Neutrality Rules
But no matter how it is named, with buzz words like freedom, the bottom line is still:
apparently his view of "Internet Freedom" refers to big business freedom, not American citizens. It's strange, because I always thought that thriving competition was the best way to boost jobs and protect us consumers.
If you haven't been keeping up with the debate, here is a quick review:
FCC: 'Comcast Blocked Torrent Traffic Outside of Peak Usage'
basically: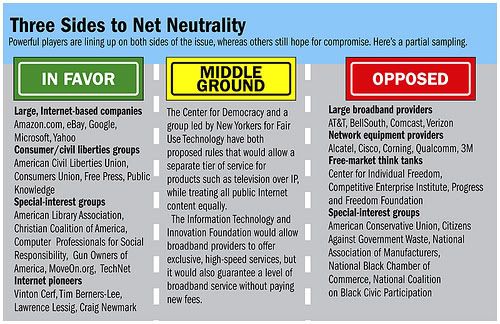 So instead of a flat rate, your ISP would much rather be charging you like this: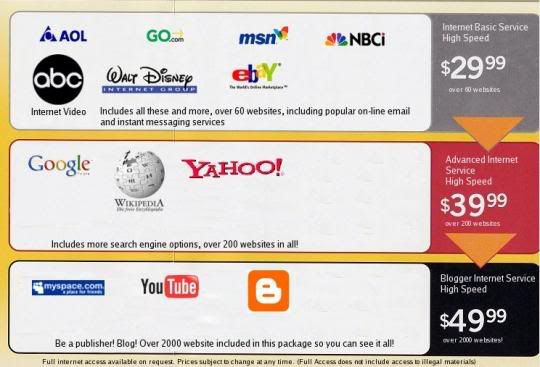 Then let's say Net Neutrality get's abolished, Comcast would *love* to block all outbound torrent traffic and tighten the 'tubes to only allow Web, Mail, IM through. These restrictions could be overridden with a fee. Realistically, this would probably be executed with varied tiers of service, old-school bandwidth caps, and lag-induced limits placed on rich-media Web sites like YouTube, for example.
That concludes my