That's right! The physical rewards from the Kickstarter just came in for me! If one contributed to the Kickstarter enough money and have not received one's stuff yet, here is the Premium Backer's Edition of Elite: Dangerous!
I am gonna show a pic of everything, so if for some reason you don't wanna see what is in the box until you get yours, this is your fair warning.
After you take off the lid, this is what one will first see. It is a flap that one pulls to reveal the inside. That thing on the flap is a pin for a shirt/backpack/whatever. It is not actually pinned closed; there is a hole in the box around the area where the butterfly clutch is. I had to look up what that was called! Haha! [
Link
]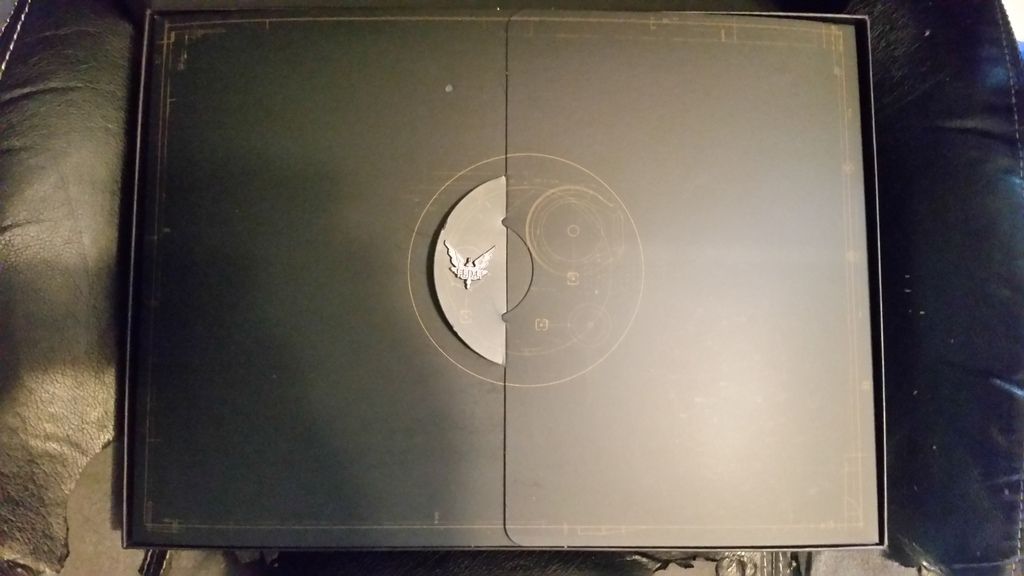 Once one lifts the flap, this is what one can see. Unfortunately it seems the box took some damage being shipped overseas and all. It's okay, none of the contents were damaged, so it seems the packaging did its job!
Dear [my name removed for security reasons],

Thank you,

These last two years since the Kickstarter have been an amazing ride.
I would like to extend my personal gratitude to you for your backing and for helping bring
Elite: Dangerous to life.

It has been a fantastic process for everyone at Frontier to be developing a game and gaining
immediate feedback from the community at every stage.

We made Elite: Dangerous together
Together, we will tell new stories, forge new trade routes, discover new worlds, make new friends,
meet old enemies and push humanity's frontier deep into the greatest of unknowns.

The stars await us all. I hope you'll stick around to see where we go next. Together.

Thank you, and Right On, Commander.

David Braben OBE

[His signature]
After the message there is the paperback book called Elite: Legacy by Michael Brooks and the hard copy of the game itself.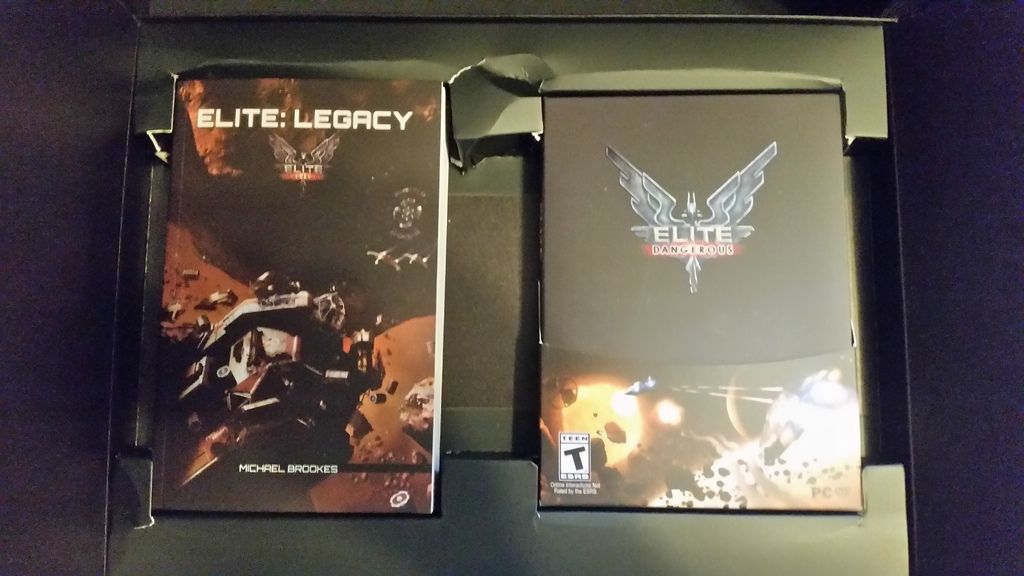 The packaging for the game is kinda complex, but the game is down there somewhere!
There it is!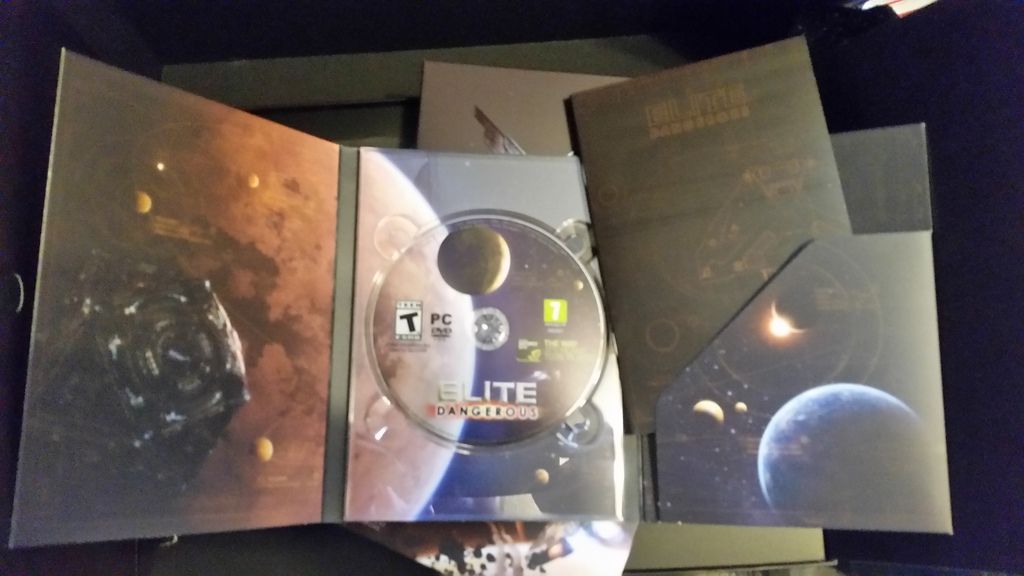 But wait, there's more! Under the box holding the message, game, and book...
..is my shirt! And it's my size! It's like they asked me what my shirt size was and delivered it!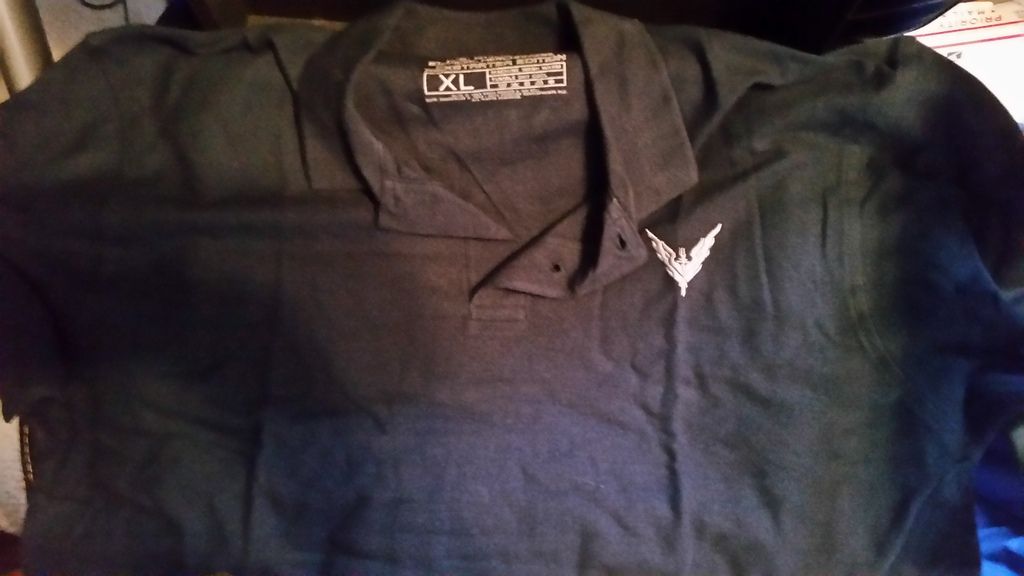 And here is a pic of me rocking the shirt! That's one sexy beast! And the shirt ain't bad lookin' either!