1.) Main Character Info:
Name: Deepack/Proroy/Northdemon
Level/Class: TBA
Talent Spec: 0/0/0
Professions: Enchanting/TBA
2.) What alternate characters will you want also guilded with TG? None(Name/level/class)
* for my best characters view armory Rainbringer/Rockwilder U.S. Spirestone Warrior/Shaman.
3.) Have you read and agreed to the Tactical Gamer Guild Creed and Values thread? Yes.
4.) About You:
How old are you? 23
What gender are you? Male.
What time zone are you in? EST
What have you enjoyed most about WoW and your characters? I enjoy the unending game, all though I feel as I'm paying more than I should be for that, lol.
How long have you played? Since the Beta
How often do you play? a lot, but the times are varied, I play 4-5 hours a day.
What times do you usually play? Around 5 p.m. (EST)
Cable, DSL, or dialup? Cable
Do you have the Burning Crusade Expansion installed? Yes.
5.) Discovering Tactical Gamer:
How did you hear about Tactical Gamer? cs:s
If you were recruited, who recruited you?
What are you looking to find in Tactical Gamer? A mature community, and a fine raiding guild that has fun.
6.) Supporting Member Status:
Are you a Supporting Member of Tactical Gamer?
For more information on becoming a Supporting Member please see this thread.
7.) Previous Guilds:
Which guild(s) have you been with, and what did you not like about that experience? (This is not a place to slander previous guilds. Be kind in your words.)
8.) Do you have the Required mods?
Teamspeak installed and in working order: Yes
Microphone for TS (optional): Yes
CT_RaidAssist, Ora2, XPerl or similar Raid Assistance Mod: Yes
KLH Threatmeter: Yes
Cartographer: Yes
My video game biogrophy:
Well, I started N64 Mario, I guess you could say I got hooked on it from a friend playing Mario Kart at his house that was extremely fun, and I wasn't the most athletic person. So I basically strived to beat him at the game he was a Rugby player so I had to beat him at something it took me about 4-5 hours but I finally beat him.
And this is where a funny story comes, I actually named my first dog after the character I beat him with Yoshi, and he was a Yorkshire terrier. I guess I was obsessed at the time but damn, that was a good game, still play it today with friends my dog was so cute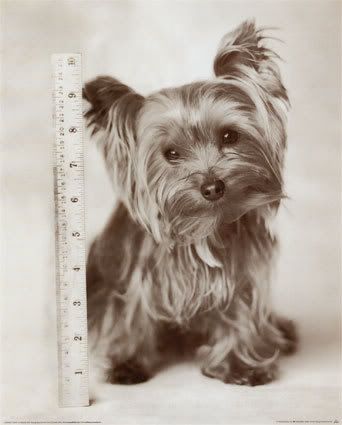 * Yes that's an hour photo, he could barley stay still he doesn't like people I had to sit him down fast and take the picture, the camera man shot in total 600 photos, I would hate to have his job, :lol:.
From there nothing serious happened until Counter Strike came around, I got really competitive from there, playing in Underground Leagues in New York I made a living off of that for a while until I saw what it was doing to me, I saw a doctor (advised by my girl friend) I had insomnia and my eyes where horrible, and had to wear temporary glasses that where as big as your grandma's luckily I had a girl friend that was supportive of me, or even a girl friend (I couldn't get one with these glasses) :lol: so I stopped completive gaming from there.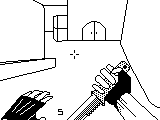 Now I stumbled onto a little game called World of Warcraft, I played that since beta which I received from my friend going to Blizzcon, I played that extensively it was a new genre of video games for me, I played that for so long, in total, I've sold three accounts from me quitting and joining back in
But now I plan on keeping something casual, so I'm looking to you guys I can get up to you guys quite quickly I've worked for a powerleveling company for two or months or so, and I've played basically all classes at seventy, so if you would suggest a class I would be happy to be it.
Thank you for reading my big application.
~Deepack
Keep in touch
[email protected]
P.S
I have a free 100 man Ventrillio server if we could utilize that it would be great a much better program than TS in my opinion, Its high quality.