I know that a bunch of people here use TrackIR 5. I know it's many uses and how immersive it can be, but I also know how much it costs. The price alone is exactly what has held me from buying one for the longest time, so a few months ago I did some googling and found an alternative "DIY" version -
FreeTrack
.
When I first came across the software, I was skeptical at the quality (mostly because the website was giving me some serious issues, and I don't trust underdeveloped websites) but soon I said what-the-heck and took apart a few old remotes and built the system.
I went to a techincal highschool for a few years for electronics, so that aspect was no issue. I already had a High Quality soldering iron, plenty of wire, and plenty of know-how.
When I built the system, I had been using it for FSX, and wasn't using a microphone headset. I used cardboard to place the parts, and then used the battery compartment from one of the remotes I took apart to store my single AA battery.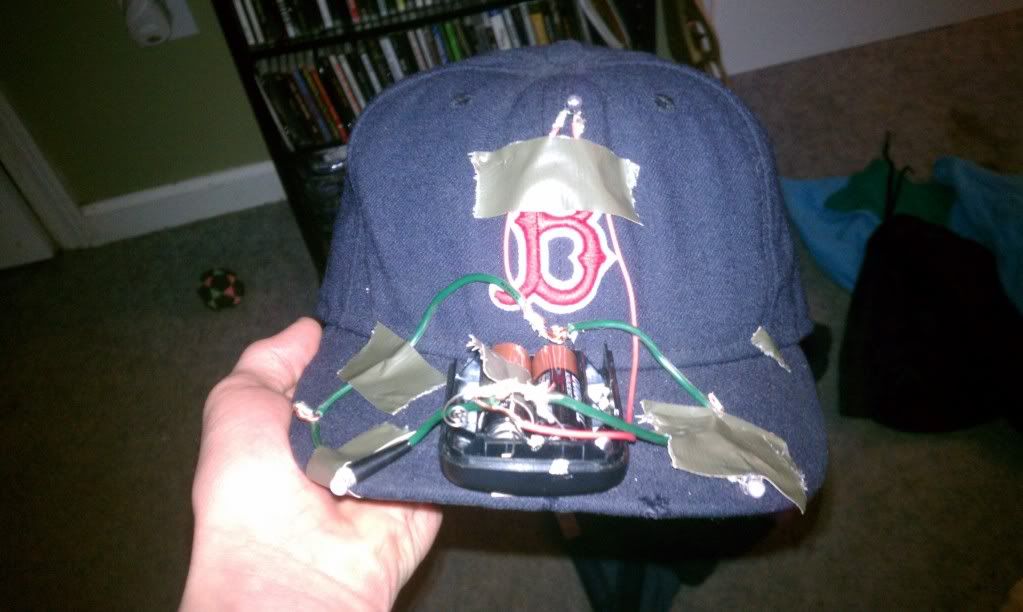 The first version was fairly poorly built, but it worked... so I set out to create a better version.
I apologize for the photo, it has horrible light. But you can see basically what the final product was.
Now I'm not sure how many people use freetrack with Arma, but I finally decided I would try it tonight, and I redesigned my layout to fit my headset. This time I used pen caps to hold the LEDs. You will notice that I grounded down the tips of the LEDs to increase the angle that the camera will pick them up. I have yet to test this ingame, and will mostly spend a good amount of time fiddling with the settings, but I'll let you know here after I make my tests. Here's the photos of the final product.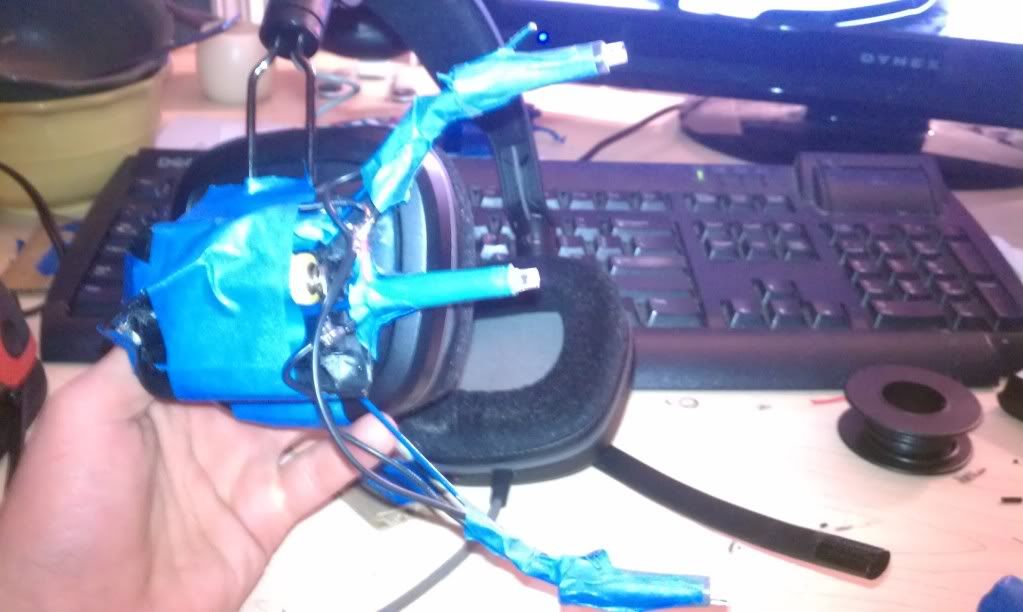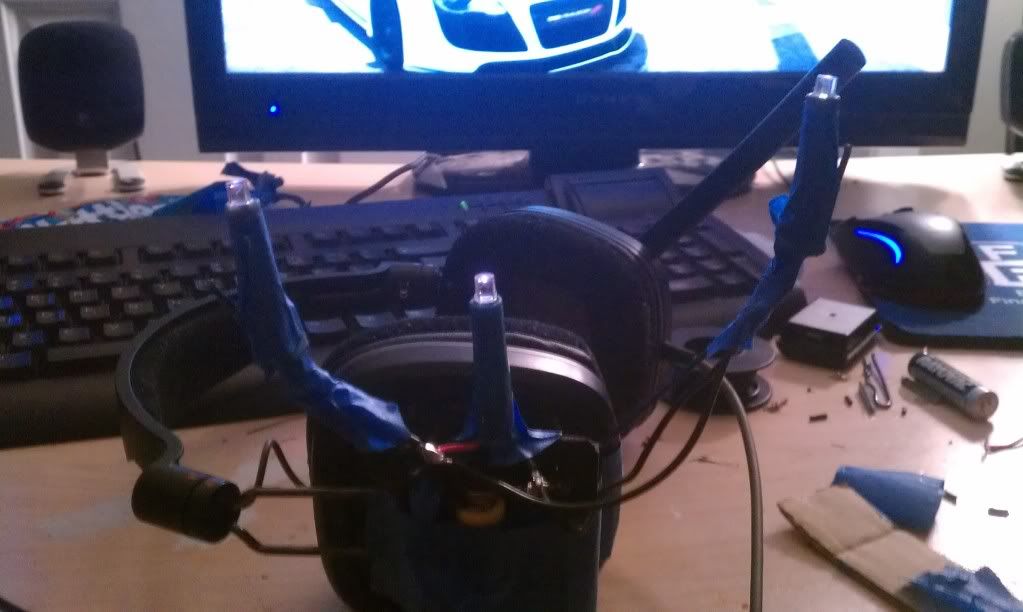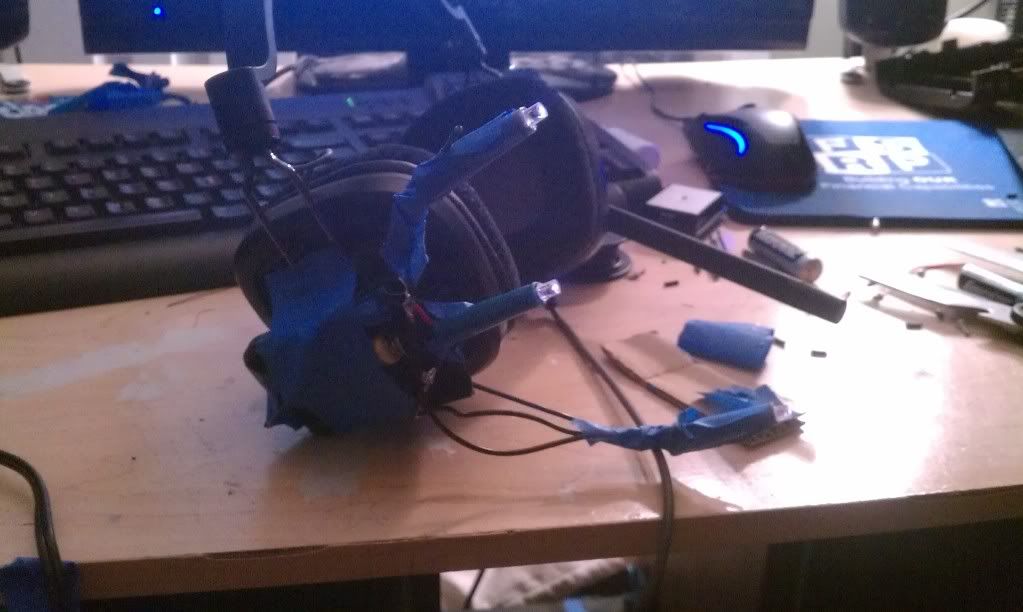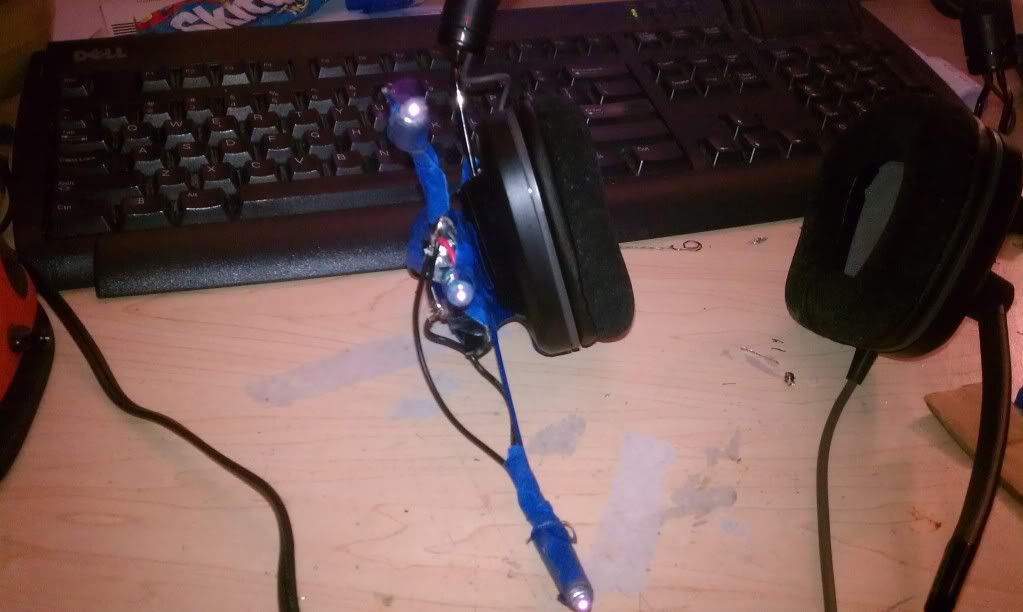 And the work bench.
So I wanted to share this with you guys to let you know that it really is pretty simple, and also very cheap. I personally spent nothing and the final product is awesome. All you need is a regular desktop webcam (no big deal for you laptop gamers) and then IR LEDs. (that you can pull out of old TV remotes, or even cheap toy night vision knock-offs)
Anyway, let me know what you think. And if you decide to try it on your own, take plenty of pictures to post up. I'd love to see what everyone else can come up with!