The night went splendidly. We managed to squeeze in three operations in 3 hours.
Redhead and McCherubim lead a raided on a mountain side compound to kill an HVT with a 30 minute clock. They dusted off with 5 minutes to spare. Sadly Erwin, the pilot for Cherub's team, had to sneeze and decided he'd rather crash an expensive virtual helicopter and kill 7 virtual souls, than have to clean his own snot off his monitor and keyboard. I guess that's fair.
B lead a large squad (15), with Red and Cherub as FTLs, into the heart of of a heavily occupied Kavala to steal the enemies super important laptop. It had all the data on it, ALL of it. Conner picked it up, but forgot to safely shut it down before disconnecting it from the network. CSAT was very angry about that and sent 2 platoons of airborne troops to try to keep him from escaping. The transport helicopters managed to scoop up the survivors while under heavy fire. Everyone made it safely home on the helos... except Conner. Some say the enemy shot him, others that Experiment pushed him off the skid in an selt-belt check gone horribly wrong.
Finally I lead a much smaller squad to take back Telos from the AAF. Experiment lead the assualt team, while I managed the support team (MMG and Medic), and coordinated with CAS. We had some blistering firefights as we roved up and down the town. I think RedHead expended 1000+ MMG rounds suppressing the enemy reinforcements that kept trying to move in from the military base to the south. Hummel was flying CAS and knocked out at least 5 MRAPs before they even got a chance to fire on us, which was much appreciated.
I have video of the last op, I'll post it tomorrow.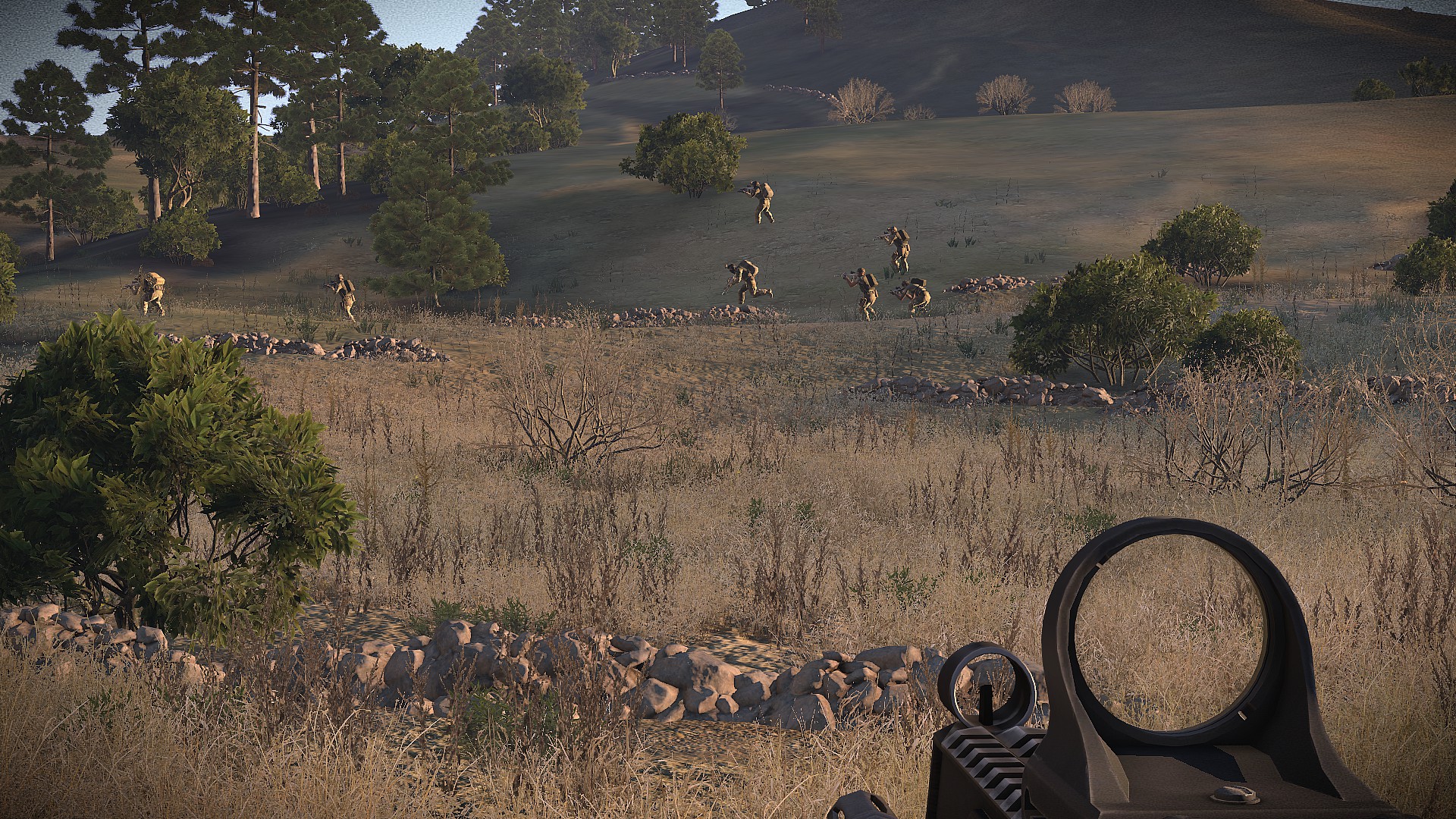 Red's team moving in on the HVT compound - as seen from the enemy rifleman they didn't see in the bushes ;)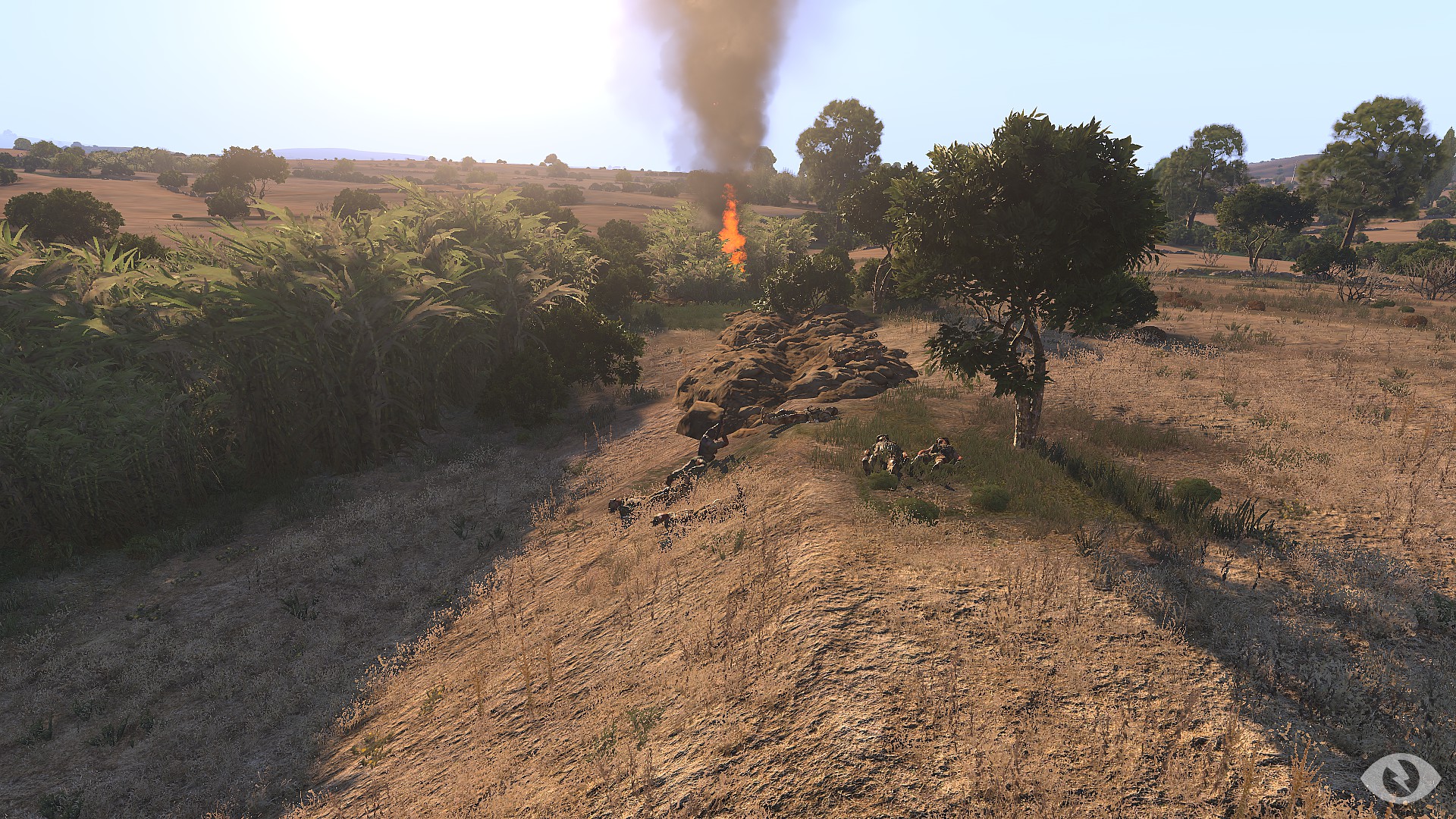 This was the results of the sneezing pilot.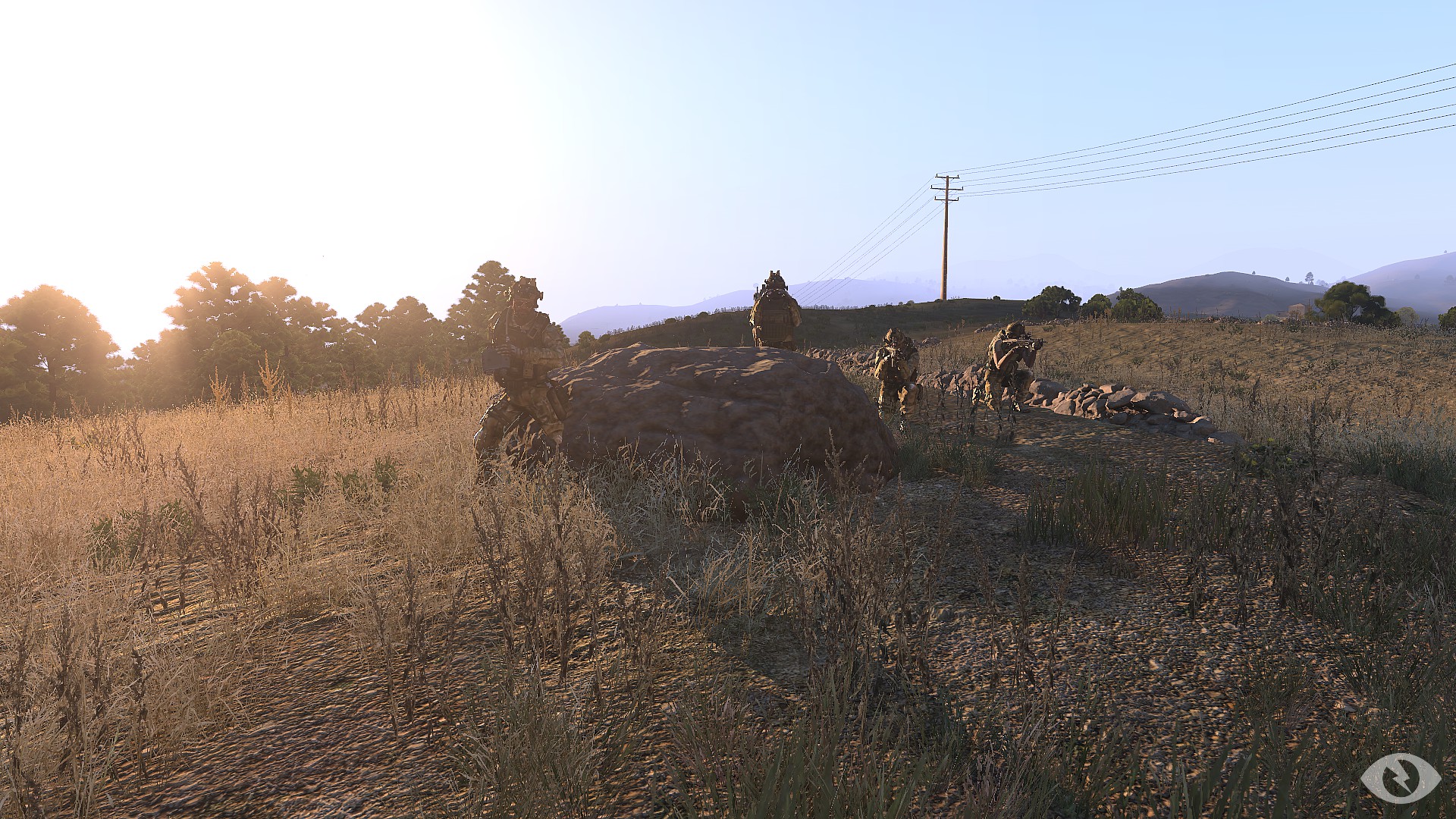 Scouting the HVT compound.
This image is my "carefully advising" of the CSAT MMG to only shoot *close* to our intrepid heroes. who forgot to look up in an urban enviroment. [MENTION=6577]experiment626[/MENTION] wiped me off the map pretty quick with his 3GL once i started firing :)