Operation Seagull - discuss it all you like. I would like to read following: issues that you had (I know there were lots of audio issues), what you would like was different and what was good about it. And of course describe the events that happened as is what an AAR should be for.
Event started properly at 2100Z, ended at approx. 2400Z due to lots of audio issues
*Completed AAA defense task and investigating the shoreline task
*Cleared about 2-3 sqkm of land of CSAT infantry, recon, snipers, motorized and light mechanized roadblock
*Flew in some supplies from Kastro Castle (Hunter HMG/Cargo Arsenal FOB)
*Destroyed one pawnee, one hummingbird, one ghosthawk
*Service vehicle (Bobcat), tracked APC (Panther) and unarmed MRAP Hunter was abandoned and given into enemy hands
*Chinook disabled at base
*Enemy casualties consists of approximately 2x diver teams, 2x boats, 2x Sub SDVs, 4x choppers, 2x UGV's, 2x sniper teams, 6x small recon teams, 4x infantry squads, 1x Wheeled APC, 1x armed Ifrit.
Few enemy assets were left on the field to be re-used by CSAT forces
Command has decided that the efforts of the mission went well but too many assets at base were lost, and only a portion will be replenished for next mission-day should there be one.
Link to Event post:
http://www.tacticalgamer.com/threads...us-Event-2030Z
Edit: NOooooo! I forgot to screenshot the messed up base that we had after the mission with walls and camouflage nets having been rammed down, choppers having crashed, mortars making holes by exploding in the base protection :)
Before mission: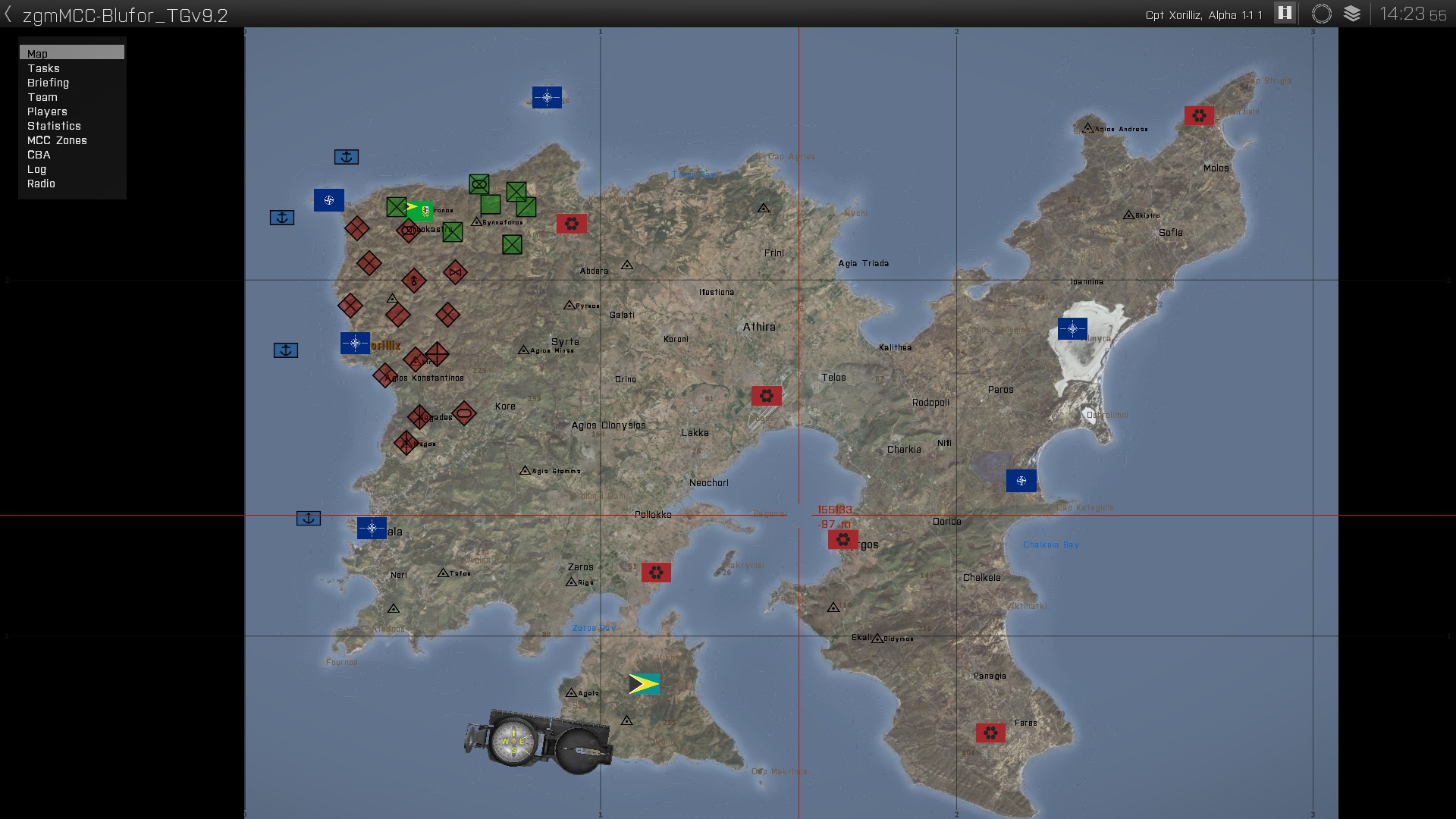 Before mission (HQ Base):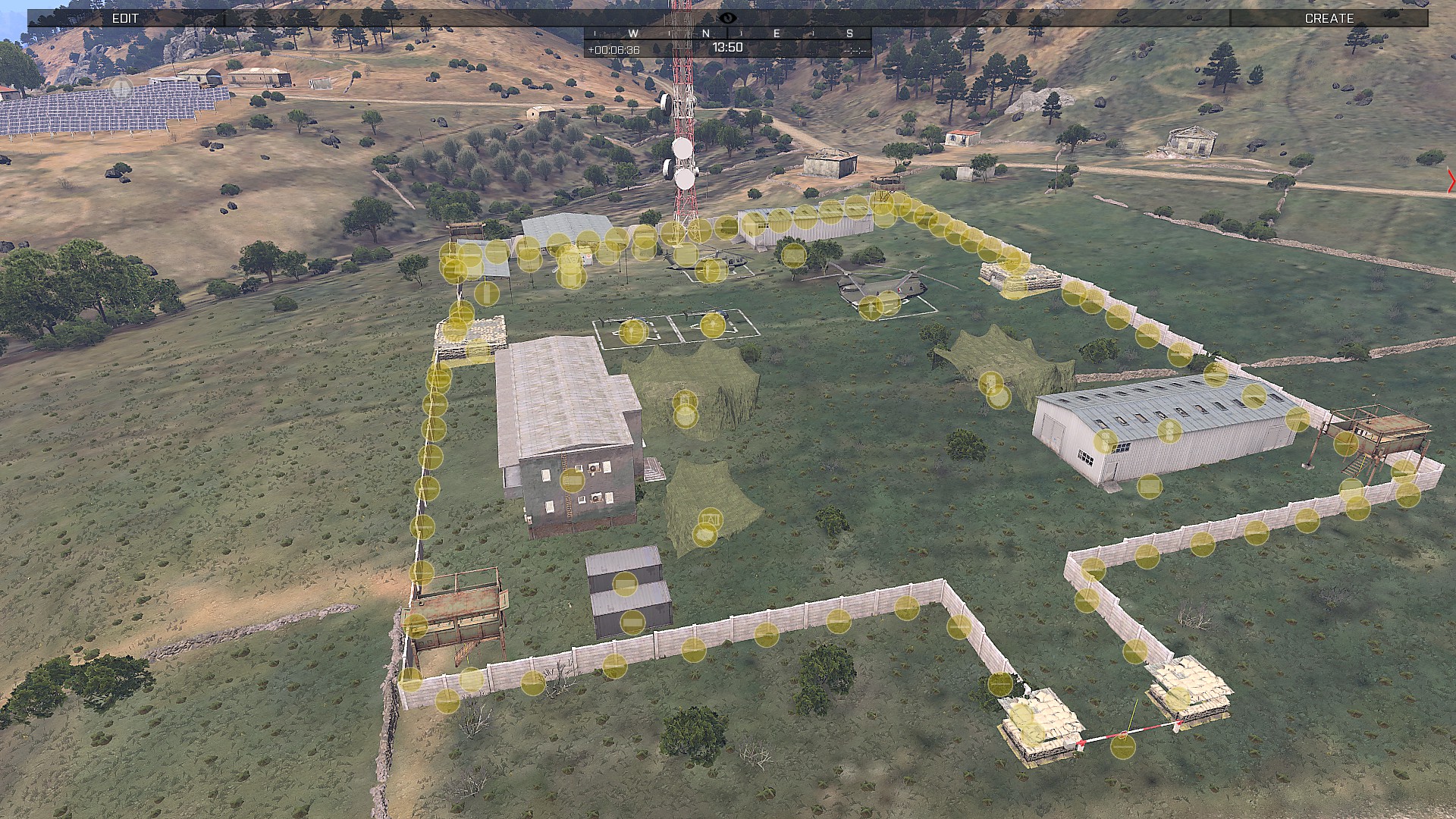 After mission: