Here is the recap for the mission:
Friendly Forces:
Unkl
CaptainShawn123
BadStache
Cody
Biggs
Bright Colours
I was the squad leader.
The mission was set at night time.
Objective(optional): Rescue Recon Team(Timer 15 min)
We had to rescue a Gendarmerie team that was capture by bandits. This one being our first objective, it took more time than anticipated to get moving from the base, so as we were less than 100m from the hostages and about to head towards the compound to assault it, we heard gun shots and then we got confirmation that the bandits had executed all hostages. So as they went down so did our Intel on the bandit's positions near the wreckage. We moved in and cleared the warehouse, avenging the gerdarmerie team.
Objective failed
Objective: Search for the Wreckage
From the warehouse we had to move south through the jungle to find and secure the wreckage site.
We moved as 2 teams, Cody, Biggs and Bright Colours being the forward team and Unkl, Stache and myself following 25m behind.
Once we were less than 100 from the crash site we formed a line and advanced at walking pace towards the airplane's remains. The enemy didn't have night vision goggles, but they were well entrenched hiding prone and waiting for us to get close in one small area before commencing their defense.
We had a couple of casualties, and some enemies patrols that converged on our position once the fire fight started but we secured the site.
Our engineer dismantled the explosive and we were on our way to the next objective.
Objective completed.
Objective(optional): Destroy Communications Equipment(Timer 12 min)
Having the experience from our first and failed objective, we lost no time and started moving south to the communications center.
We encountered some scattered infantry along the way to the radio tower but I had my bullet magnet charms turned on, suffice it to say I was the lone casualty. Again, Cody leaded the way, meaning they were the ones breaching the comm center and also the ones taking most of the bullets, Unkl, Stache and I, reinforced the breach and after clearing it, we destroyed the improvised comms center.
Objective completed.
Objective: Secure the Temple Ruins
We had intel from our UAV operator that west of the radio tower, on the bridge, there were enemies and roadblocks, so we moved north and then west avoiding roads and patrols. The ruins were well defended, the bandits even had bunkers and small OP towers, so it took patience to clear every "ring" from the outside in of the enemies, but we made it.
Objective completed.
Congrats to Caps for the mission, it was fun.
Thanks to everyone that participated on the event, as usual, please give your point of view, comments and critics are always welcome ;)
P.S. screenshots :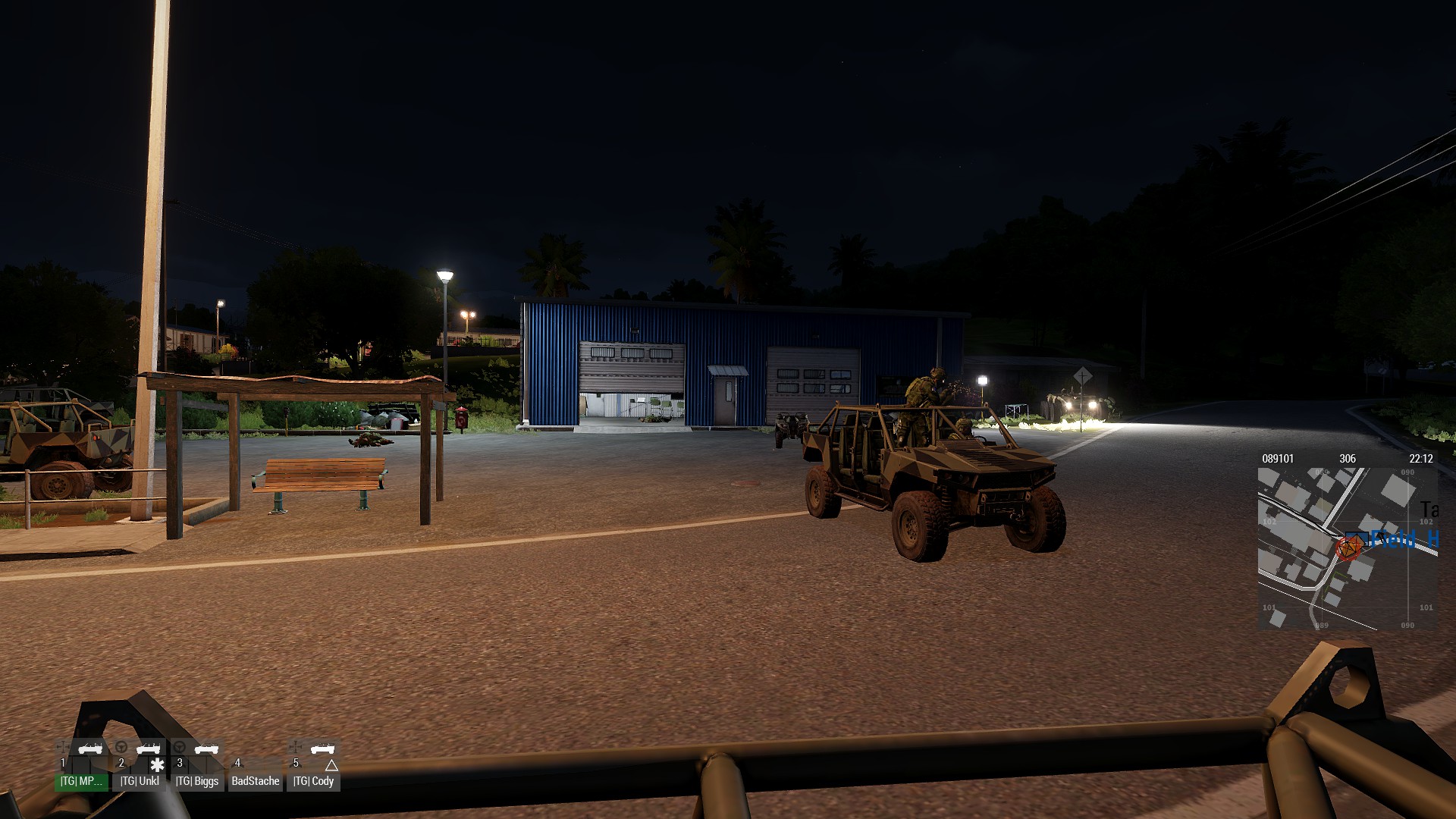 This one is when that plant moved in front of our lead vic