Here is the recap for the mission:
Friendly Forces:
I was the Patrol leader.
Our mission was clear, follow the RPs and search for any signs of the recon team.
We landed at LZ Green, scanned the horizon, we saw armed civilians, but most of them had evacuated the city. Luckily for us they never engage us.
Alpha cleared RP1 and then moved to a house West of it. Bravo took point and led us to RP2 where the first remains of the recon team were found. As we finished clearing RP2 and Alpha was getting ready to head to RP3 the Rebel forces attempted a counter attack, it was a short firefight with a couple of friendlies wounded but we managed to neutralize all enemy.
On our way to RP3 Alpha found wire fences all around the main entrance, Bravo approach from the west while Bravo did it from the South, before we realized all enemies were taken out. The second remains of the recon team were found there. We holded our position in case of any "surprise" attack, as none happened, Alpha led the way to RP4.
Next was RP4, Alpha quickly clear it, there we found another ammo cash, this time was full of Rebel gear so we destroyed it. We had our pilot flying medic supplies, we were running out of first aid kits.
While moving to RP5 Bravo heard voices to the NE, so we regrouped, Alpha and Bravo moved parallel to each other, north towards RP5, Alpha got the better end of the deal ,because while they got to RP5, Bravo sustained casualties as they found an enemy fireteam on the way. Alpha cleared the surrounding area, Bravo, once treated, cached up. As we were getting ready to move out, we took, as Rudolph said, a mortar HE round to the face, that was a good remainder to keep the pace.
From this point forward we used a civilian helicopter, that our pilot assured us a civilian agreed to let us use, Stache was our eyes in the skies, letting us know where the enemies were coming from.
We encounter more close combats when moving to RP6, the rebel forces used the terrain to their favor every time they could. On RP6 we found the last remains of the recon team, it seems they tried to keep moving along the patrol route, but they never got a chance against the rebel forces waiting for them.
With our main objective completed, all we had to do was to complete the route and extract back to base.
The rebel forces tried their best but they were no much for our force, RP7 and RP8 were cleared and the evac chopper was called.
Just when we thought we were clear to get into the evac ghost hawk, an HE mortar round landed on our faces, once again, it was amazing that only a couple of us were hit by that. Once we were all up we move into the tree line west and then south back to RP1 for a safer extract location.
This time the extraction was successful, the landing on the base, not so much
It was a great mission, congrats to Scout, great work once again.
Thanks to Alpha and Bravo leaders for your help.
Thanks to everyone that participated on the event, as usual, please give your point of view, comments and critics are always welcome ;).
P.S. screenshots :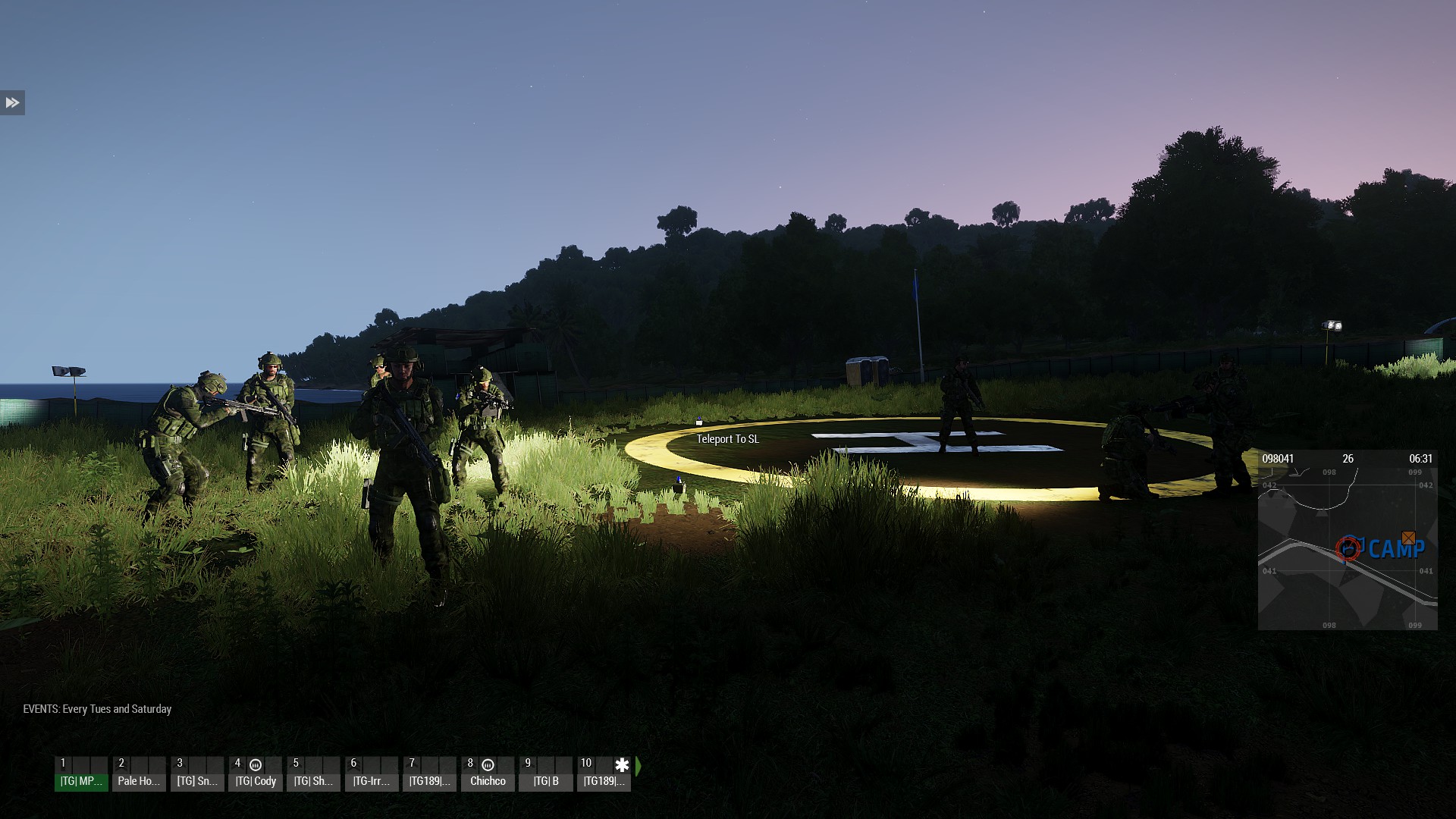 Patrol Route.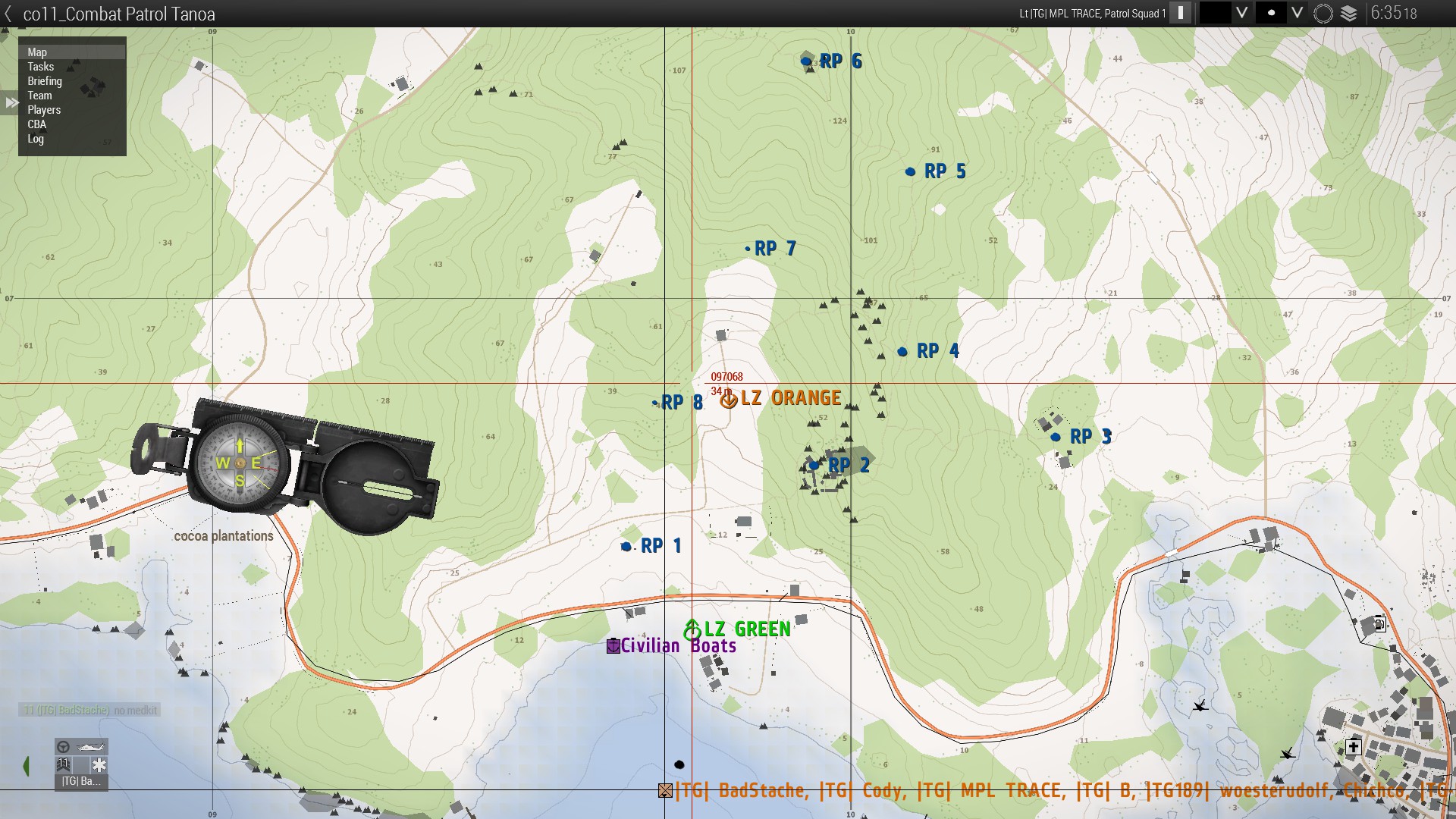 Nice try, but no.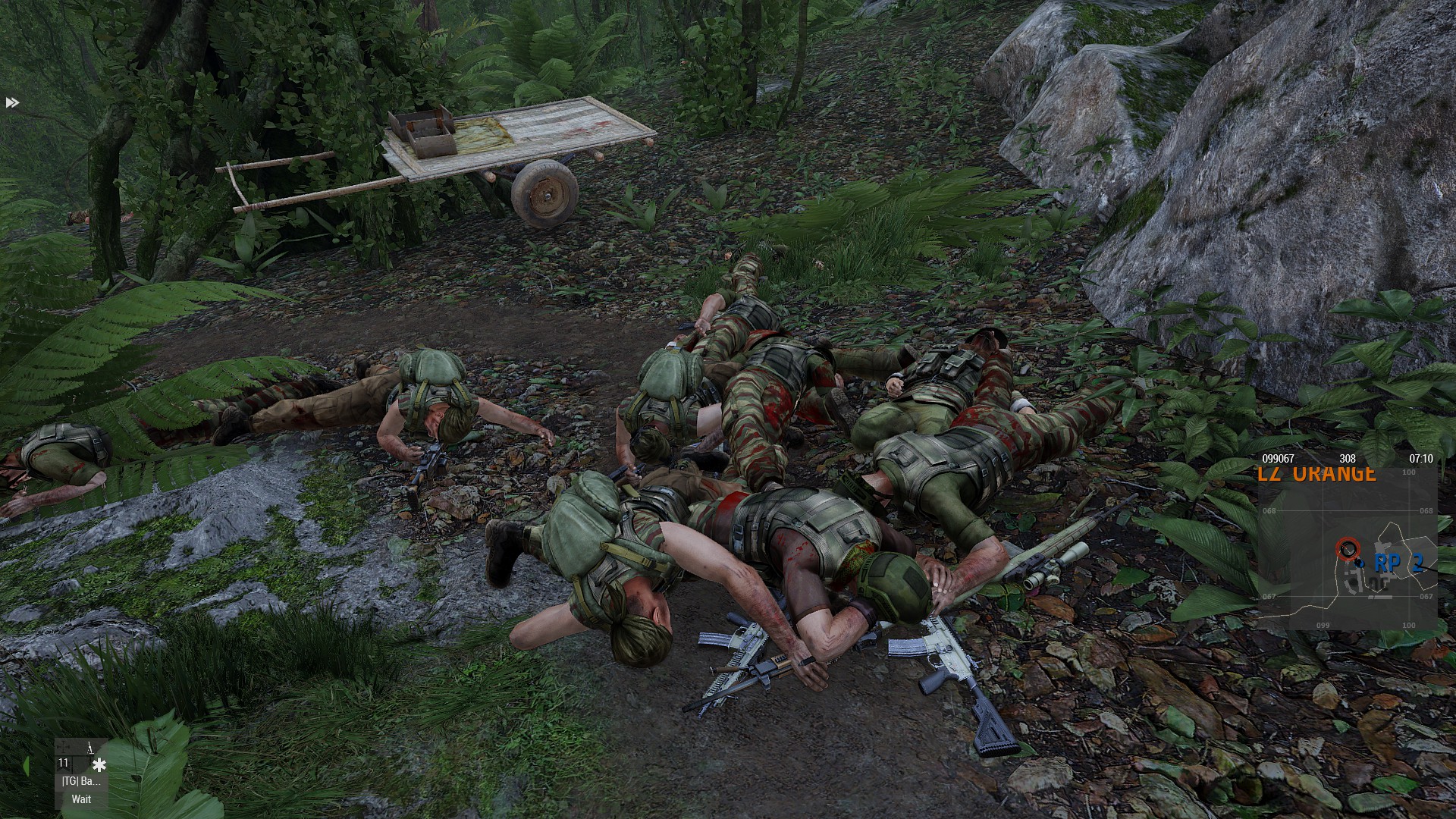 Holding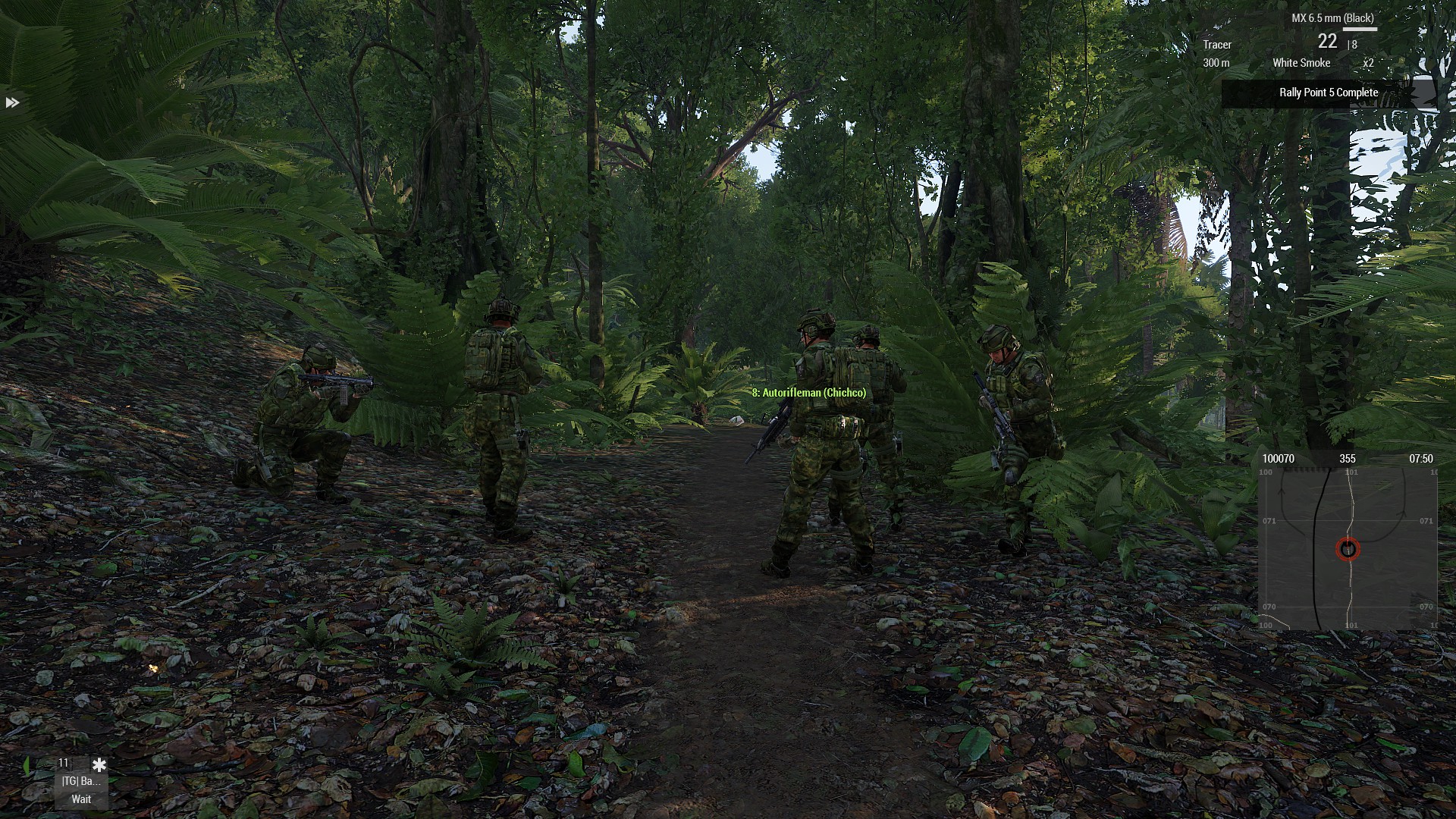 Time to go home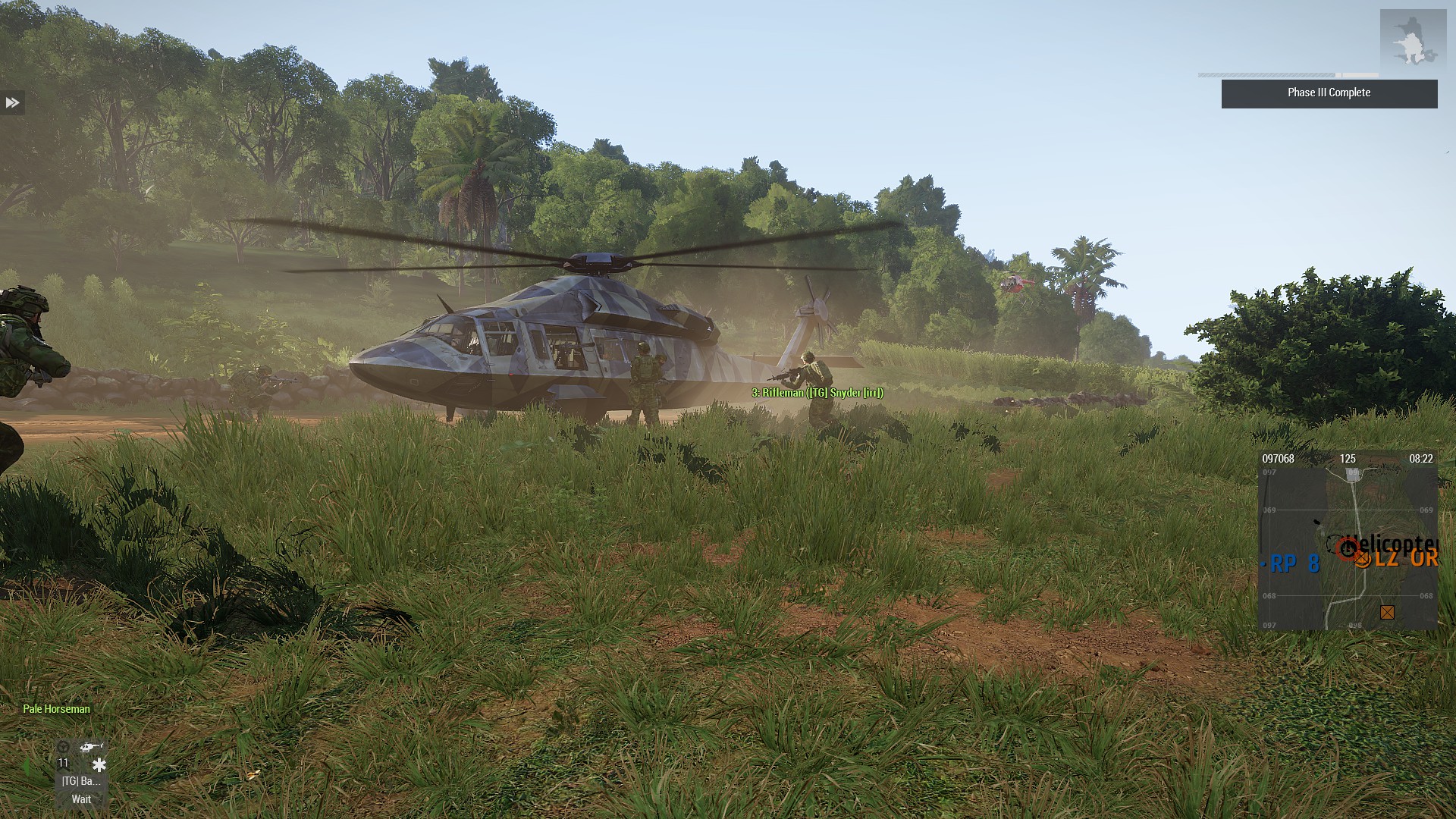 Time to go home-1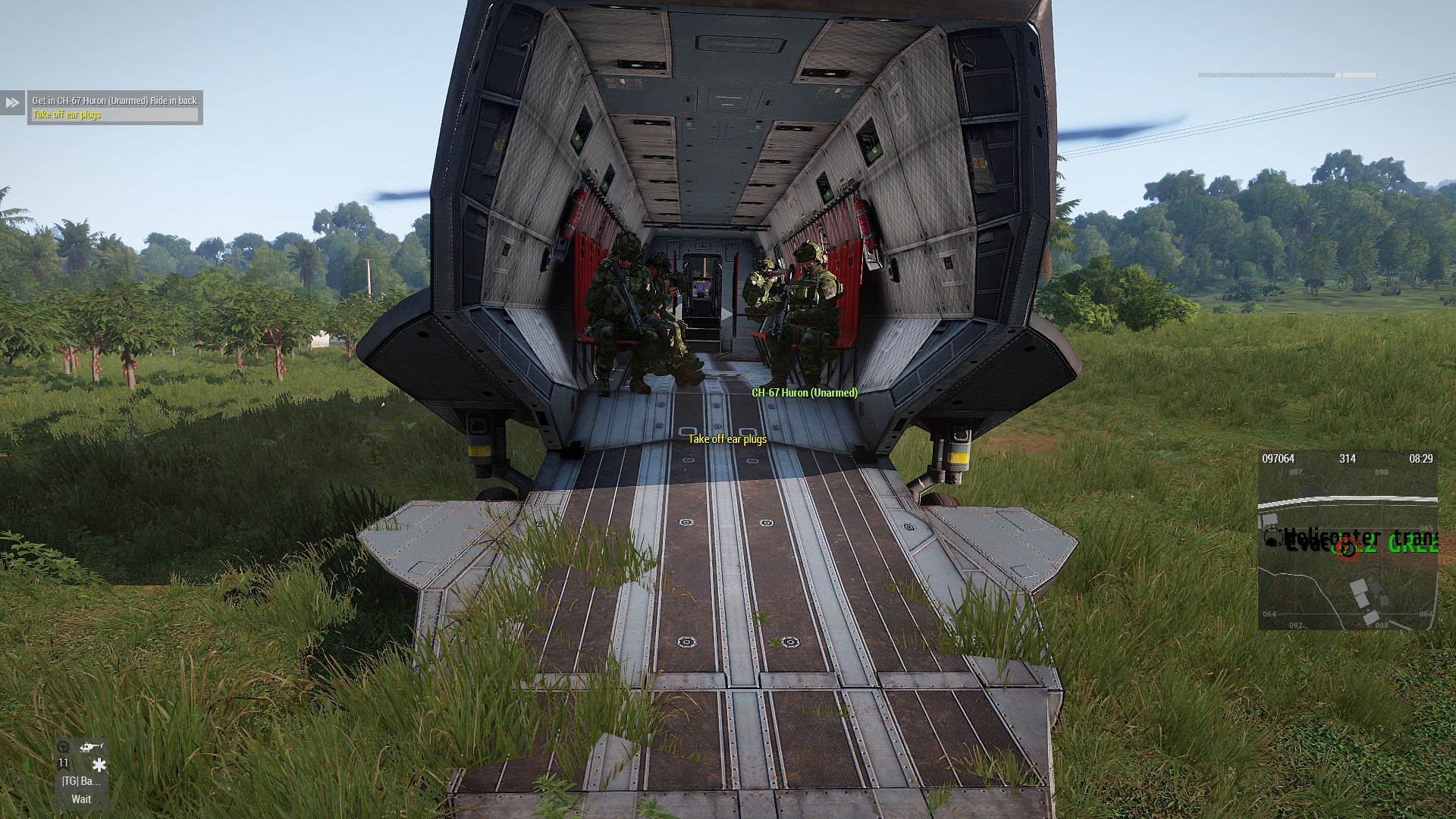 We had some difficulties landing ...so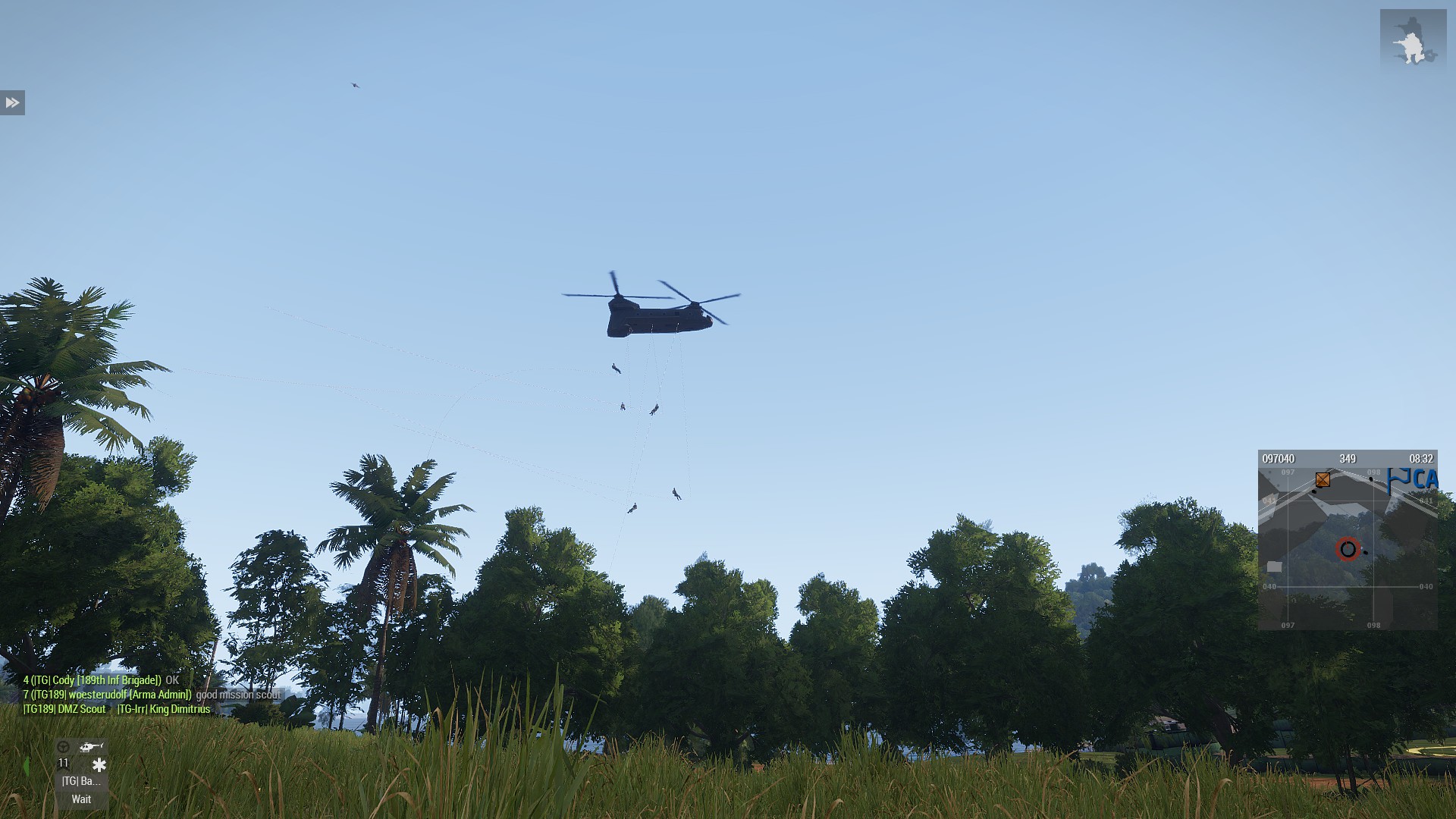 Conclusion