Thought you guys might be interested in this.
We ran an impromptu session on Sunday after our main games on Saturday. In it, we spent some time focusing on MOUT movement and combat. I created a video of a 31-person run-through of a big MOUT village that one of our guys put together, and it should be an interesting look at that kind of combat in an organized fashion. The viewpoint is mine, as the Platoon Commander. There are 2 squads, Alpha and Bravo, each comprised of ~14 people. I'm not sure how many enemy there were, but I'd guess at least 100, possibly 150. The video starts a few minutes into the mission and carries on to the completion.
You can download the vid here:
http://dslyecxi.com/videos/jul1_mout_patrol.wmv
Or you can stream it via GVid here:
http://video.google.com/videoplay?do...60063899&hl=en
Moving on to the screens...
At the start, this is one of the two squads. 31 players in the mission, impromptu game as mentioned previously.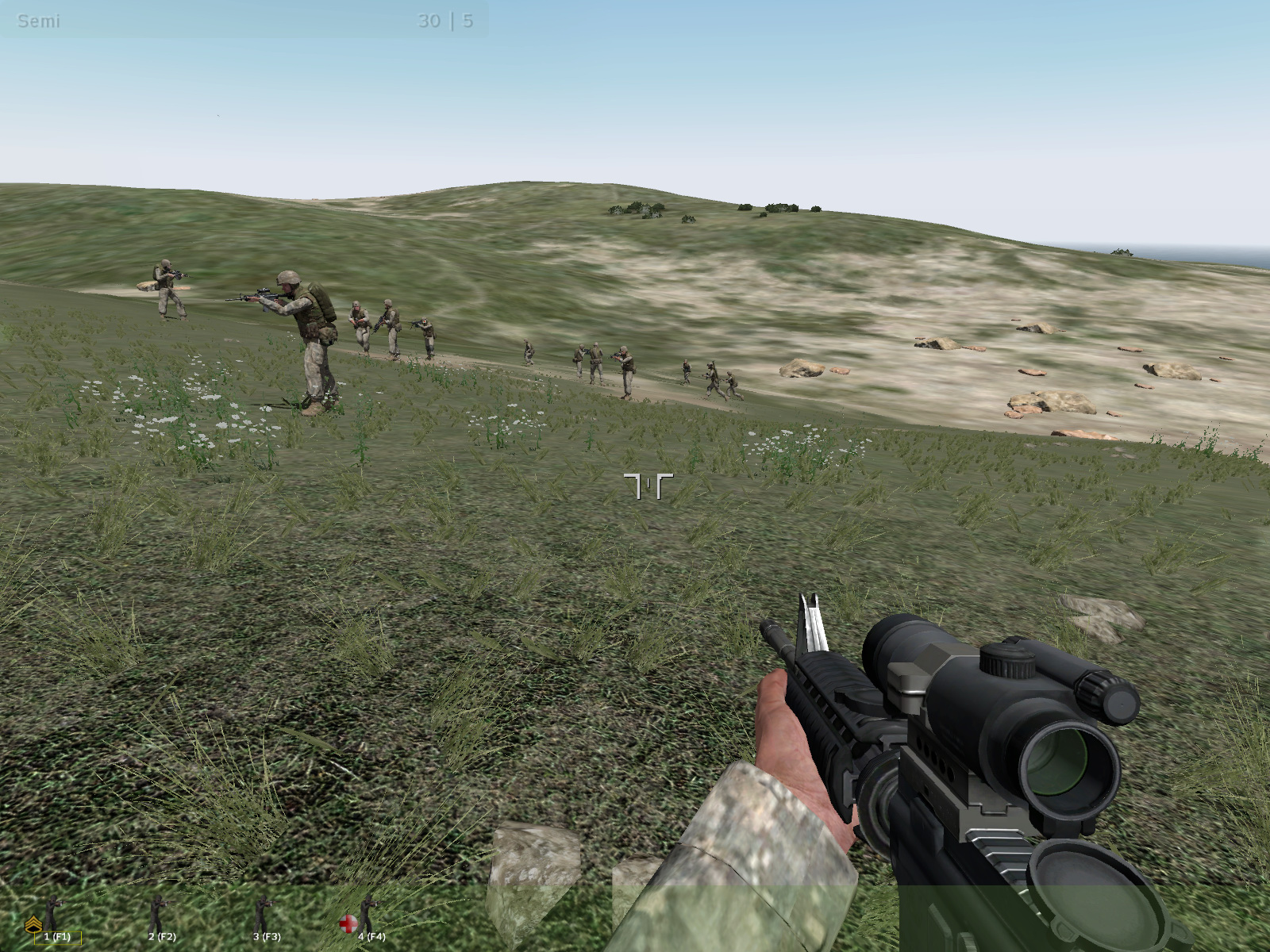 Outskirts of town, after engaging a UAZ that drove up.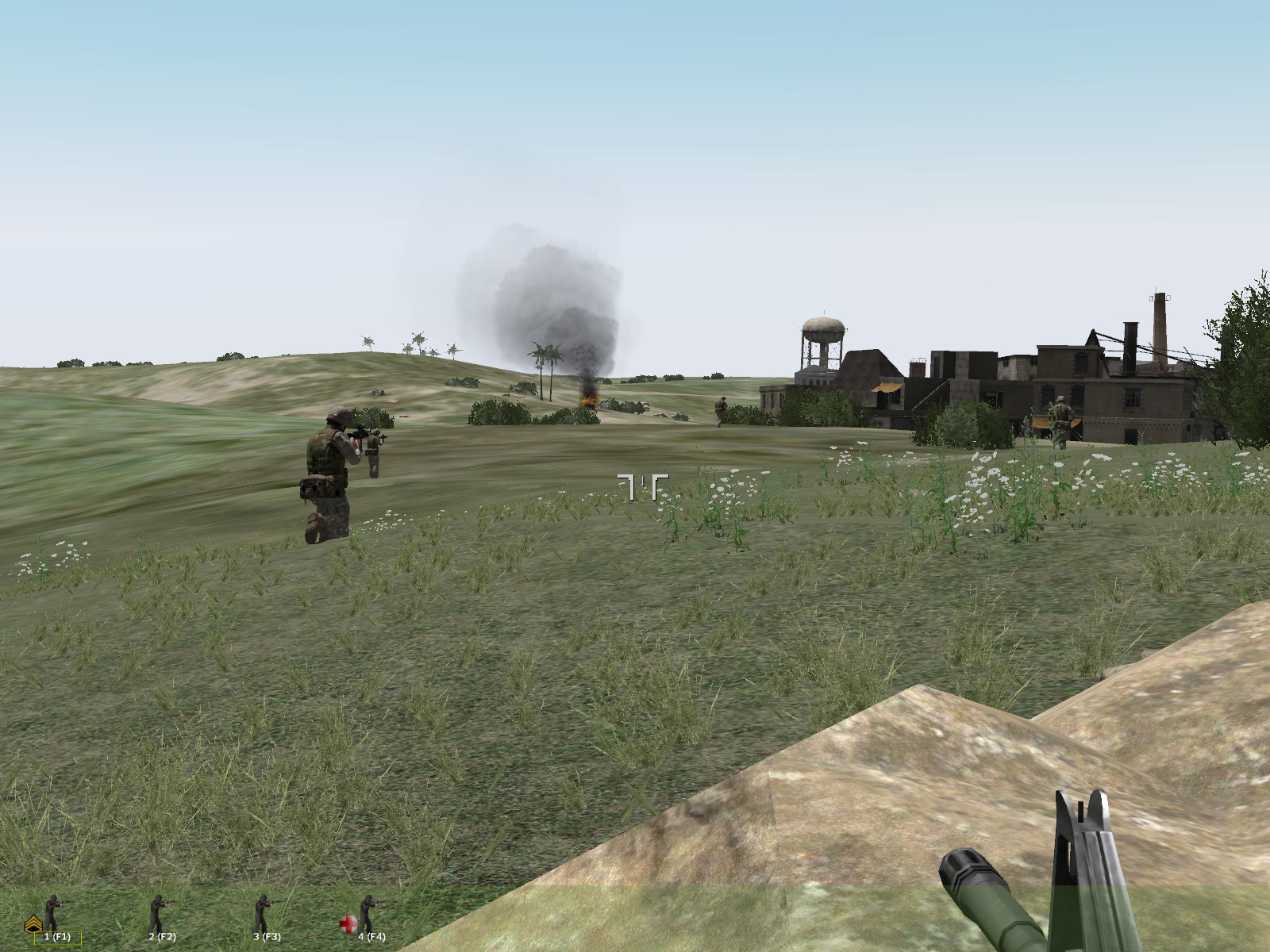 We moved into town, rallied, and took a defensive posture. Here I am looking out of the building the PltHQ had occupied as a friendly soldier takes aim at an opfor.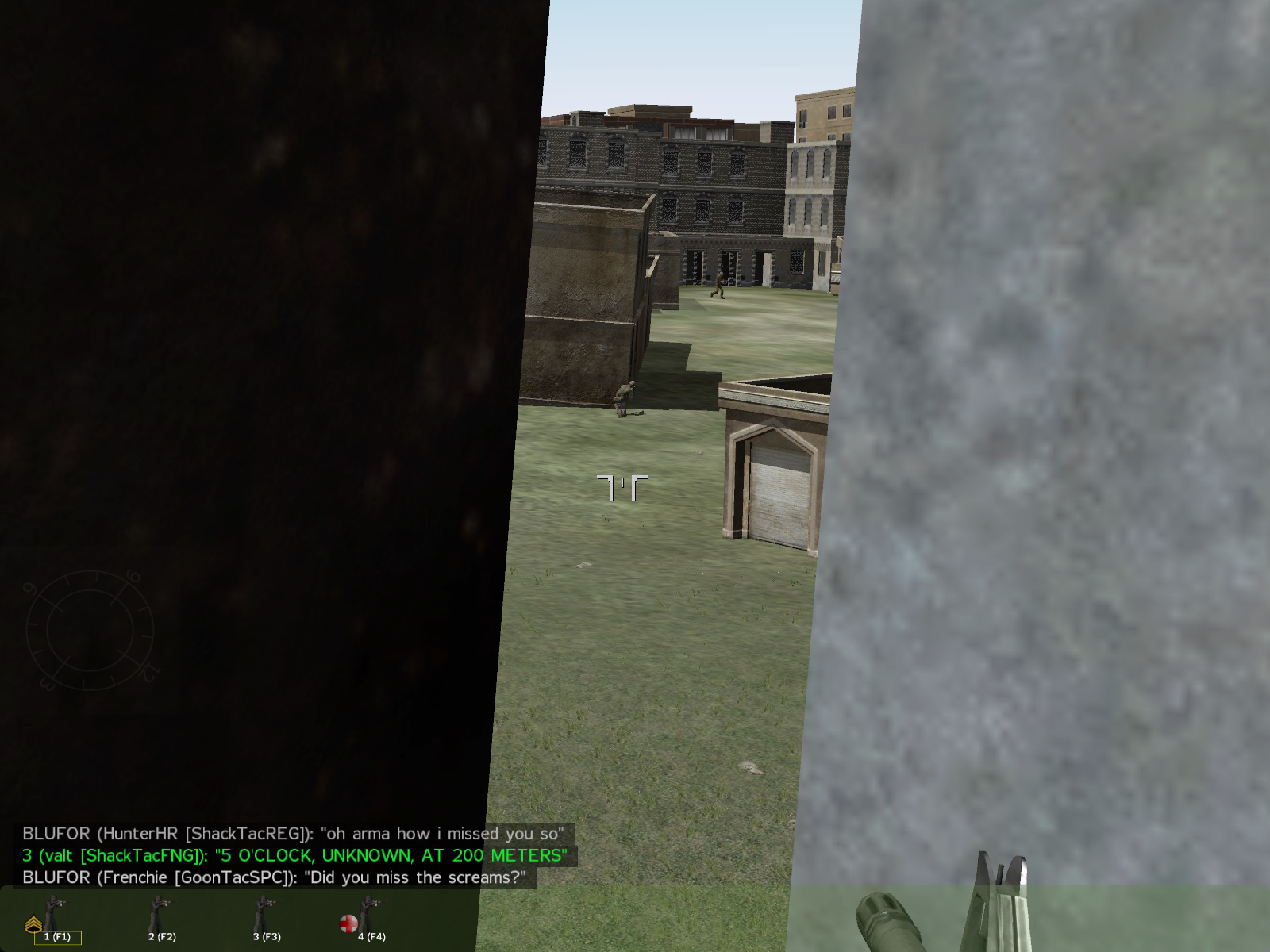 Still defensive.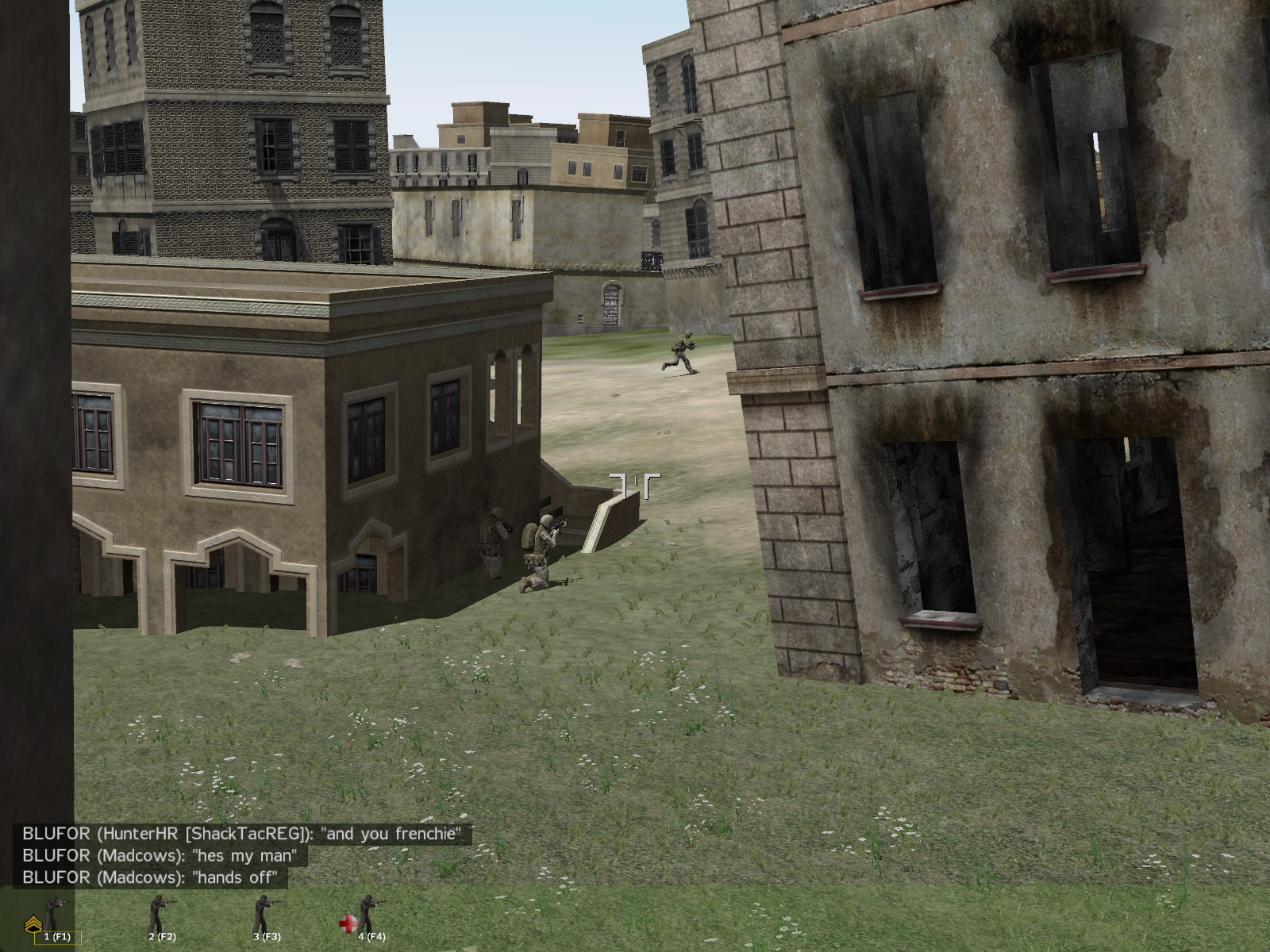 We begin to move out. Alpha is leading the way into the city, with Bravo trailing them. The PltHQ section (which I'm leading) moves between the two, always nicely protected by friendly soldiers from the other squads.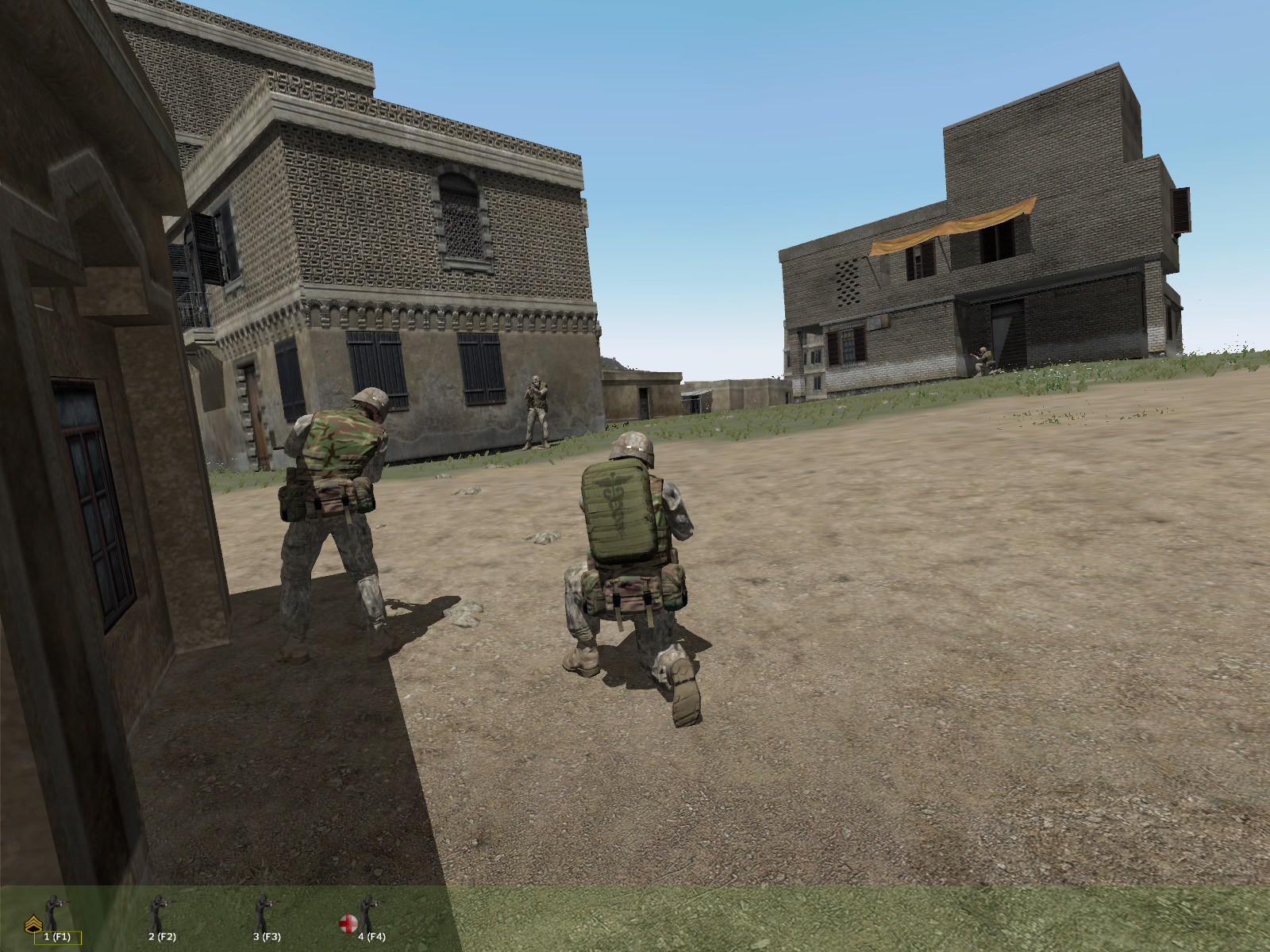 I get up onto a building during a lull in the advance. Here you can see three members of a fireteam naturally stack before moving forward.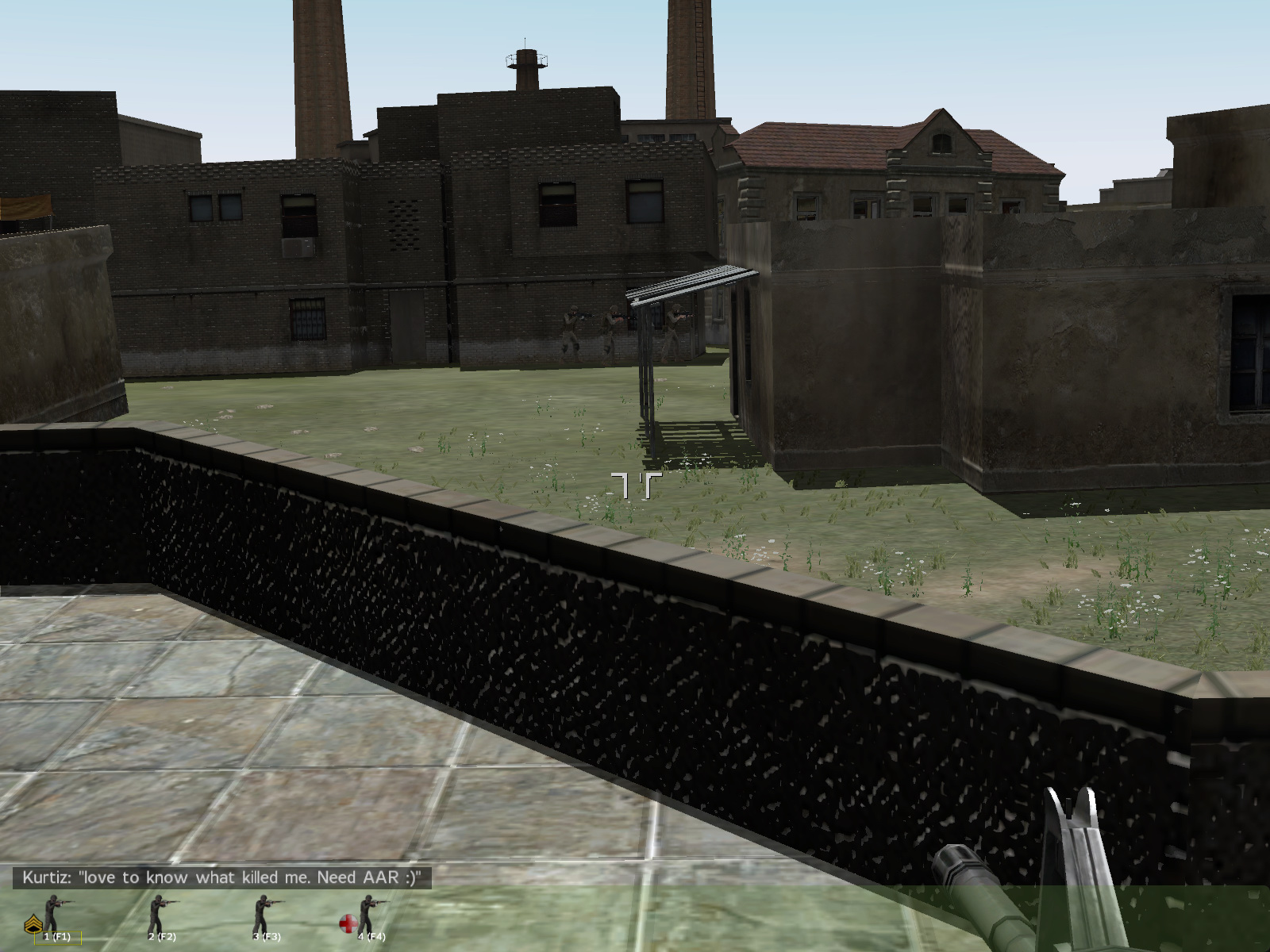 At this point we've taken one casualty. We've killed a good number of opfor, but I don't have a number on them.
Moving out again.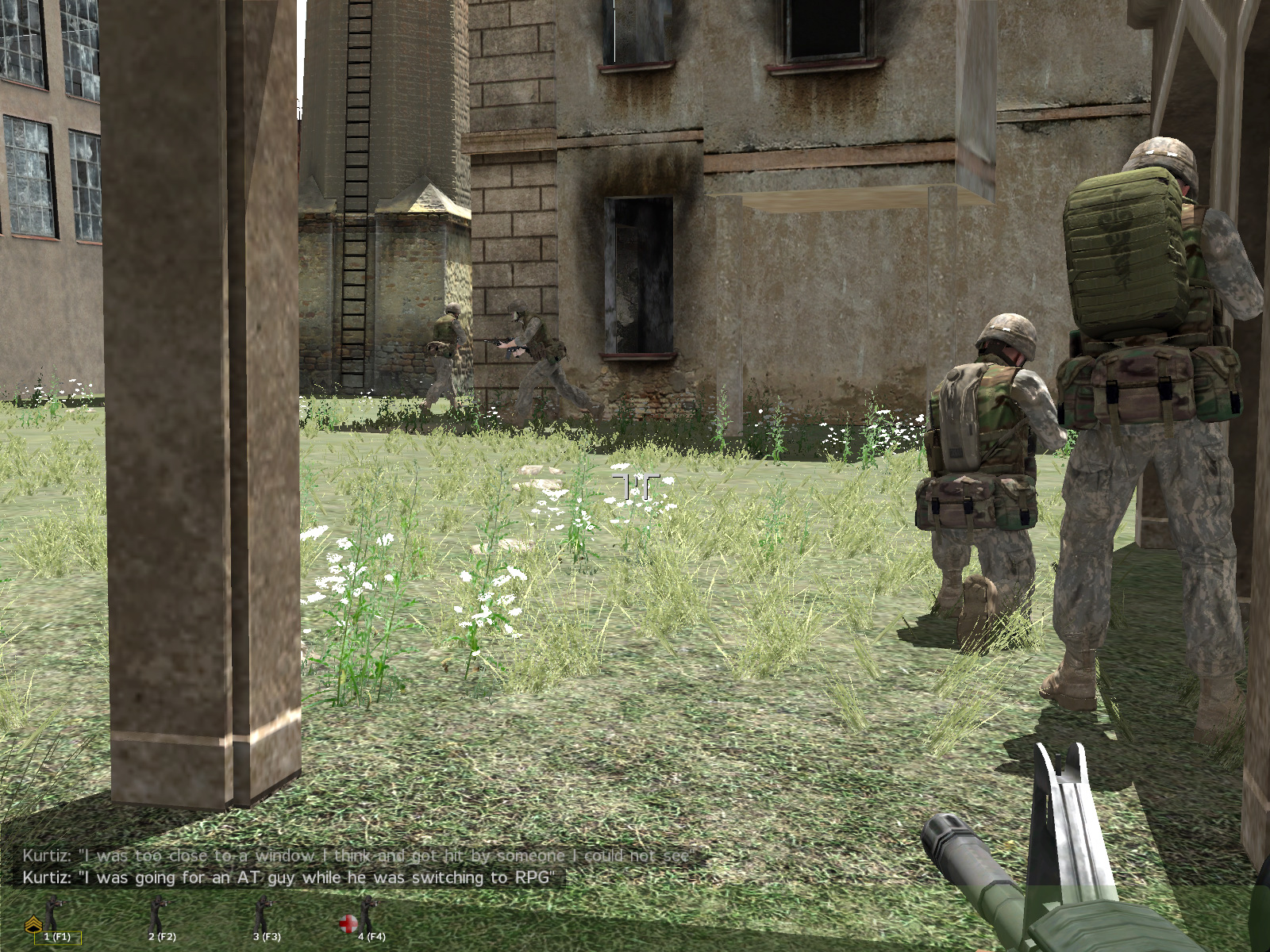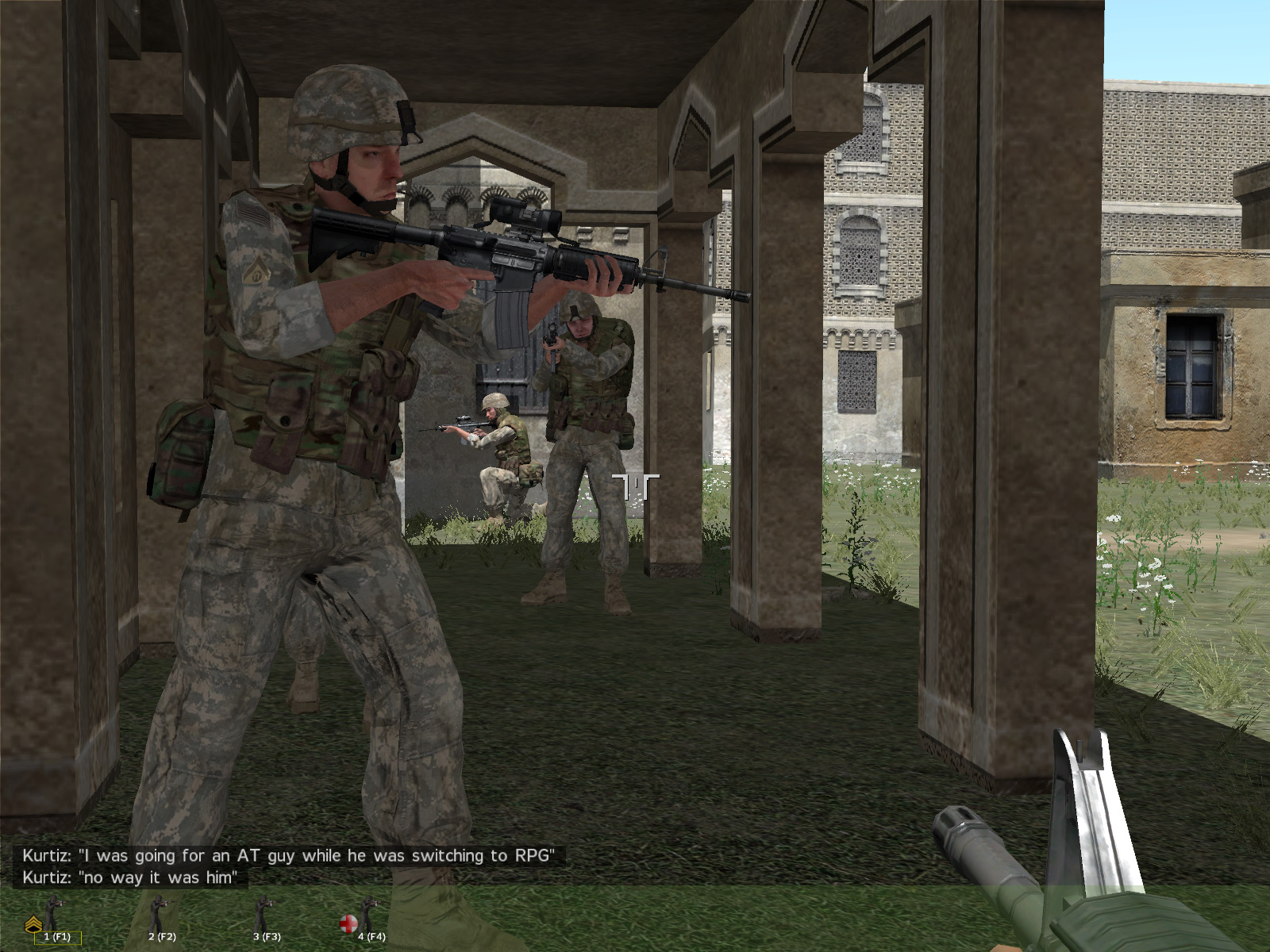 Advancing. Again. As you can see, this is a pretty big city.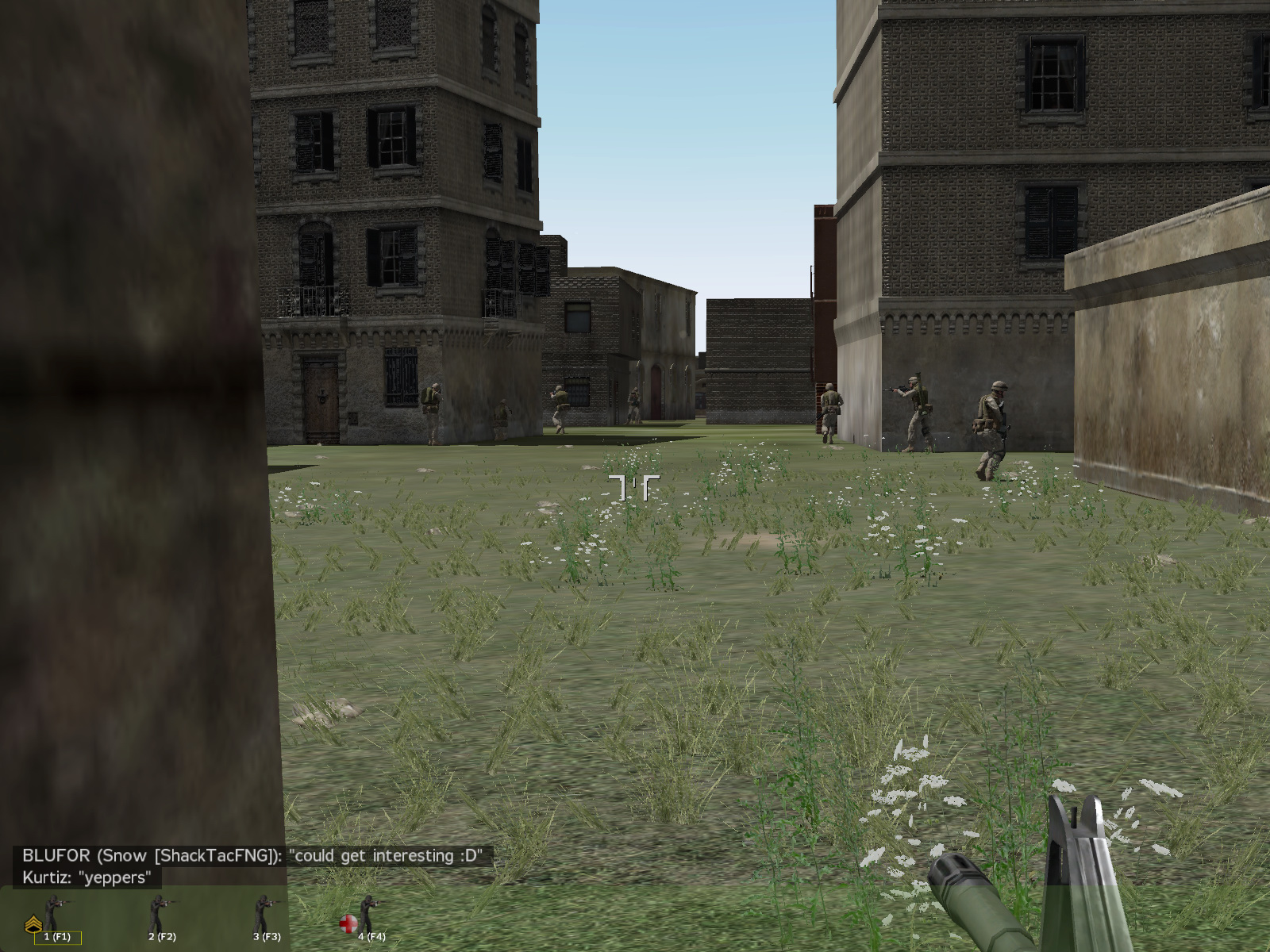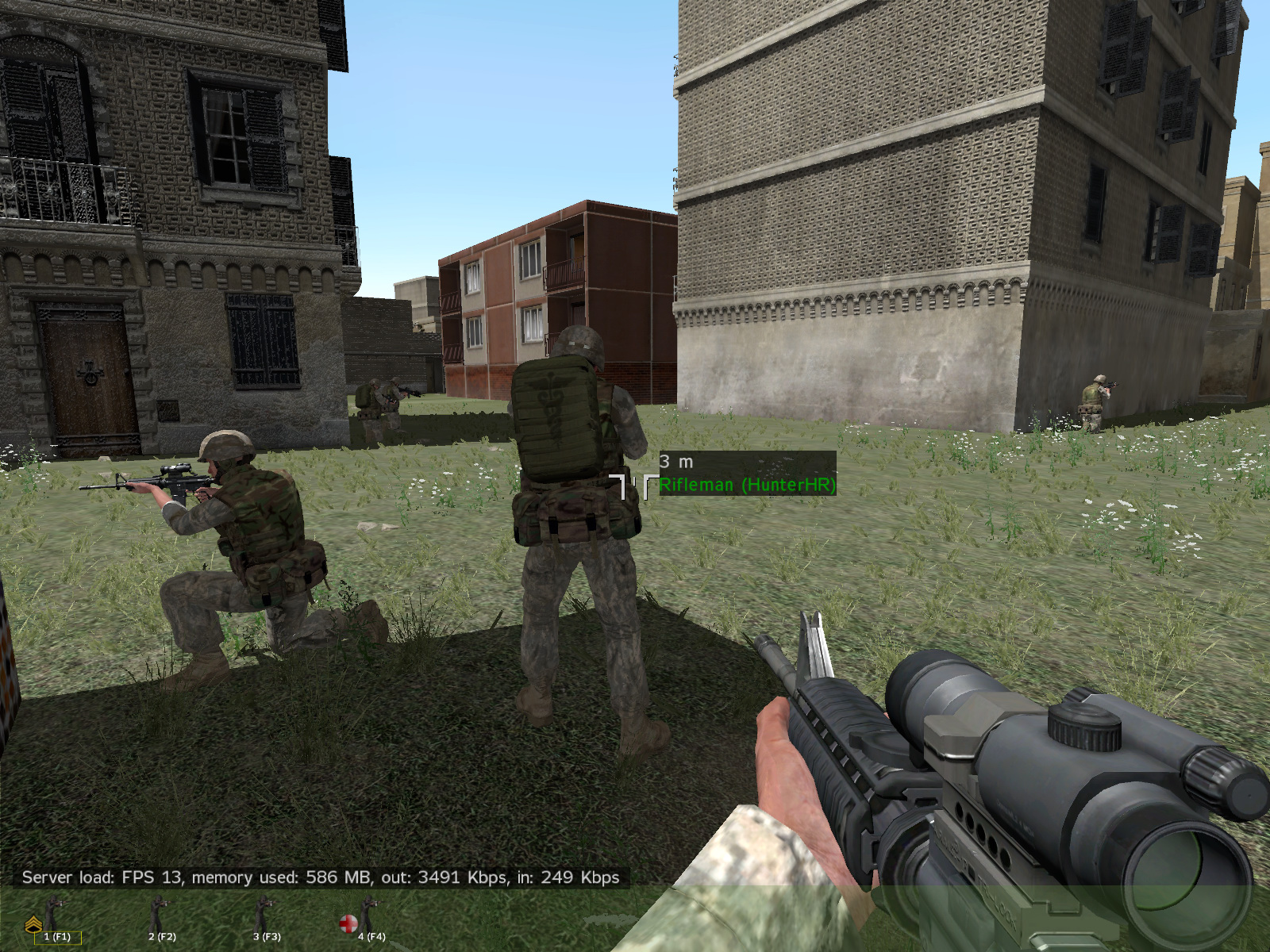 Medics get a chance to put fire on the enemy.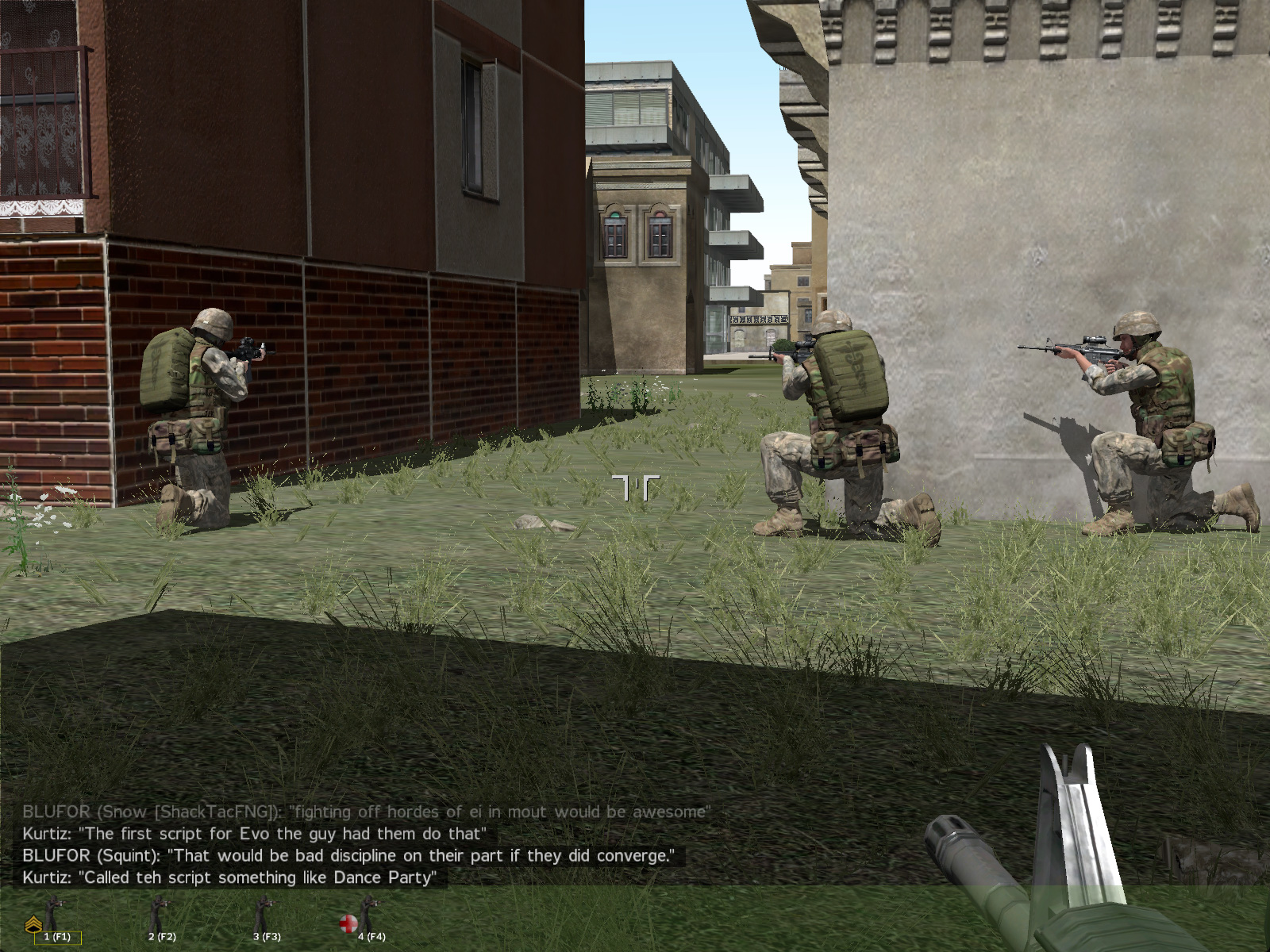 Checking the enemy dead in a narrow alley.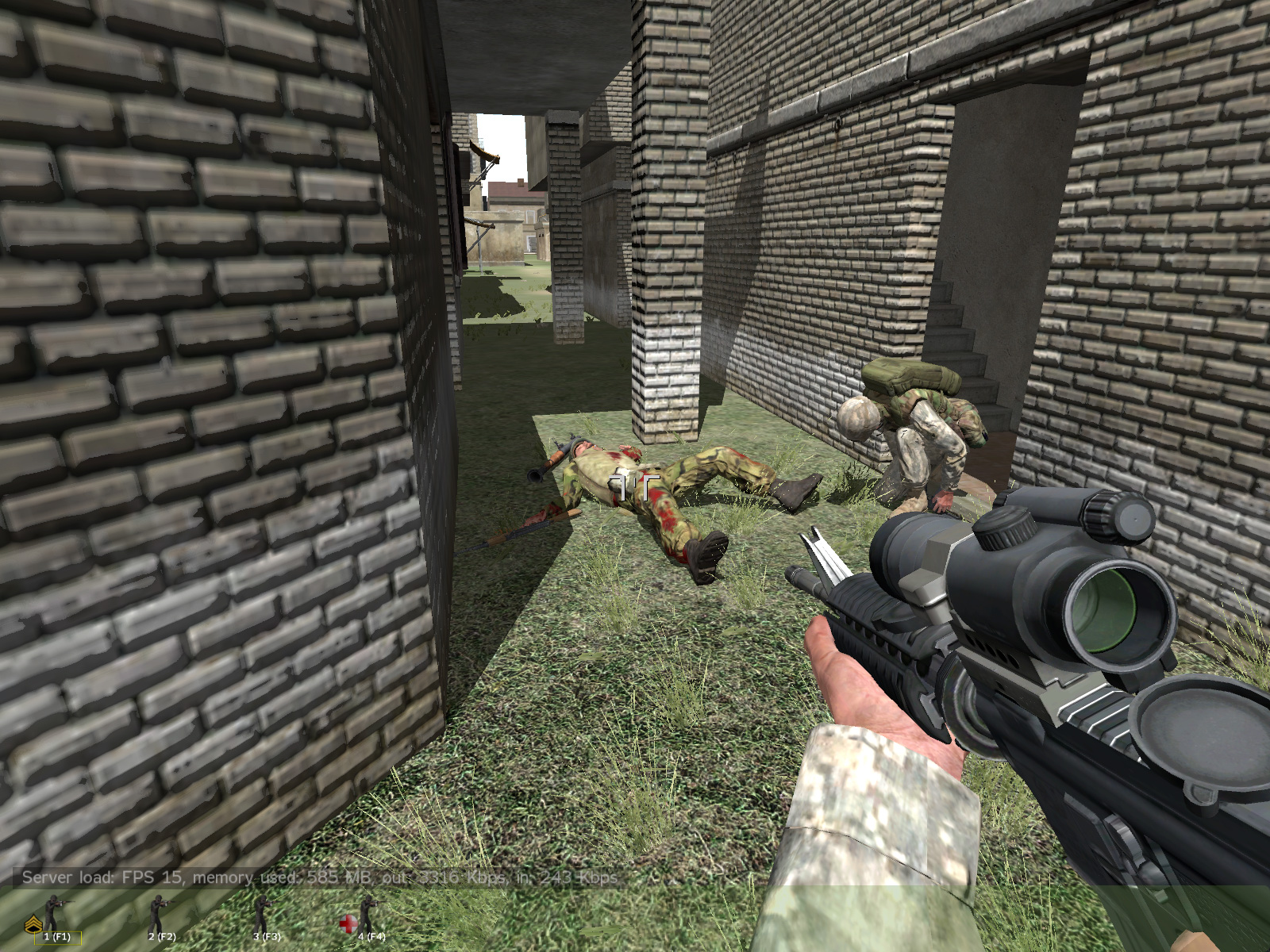 One fireteam gets atop a building and puts fire on enemy out in the open.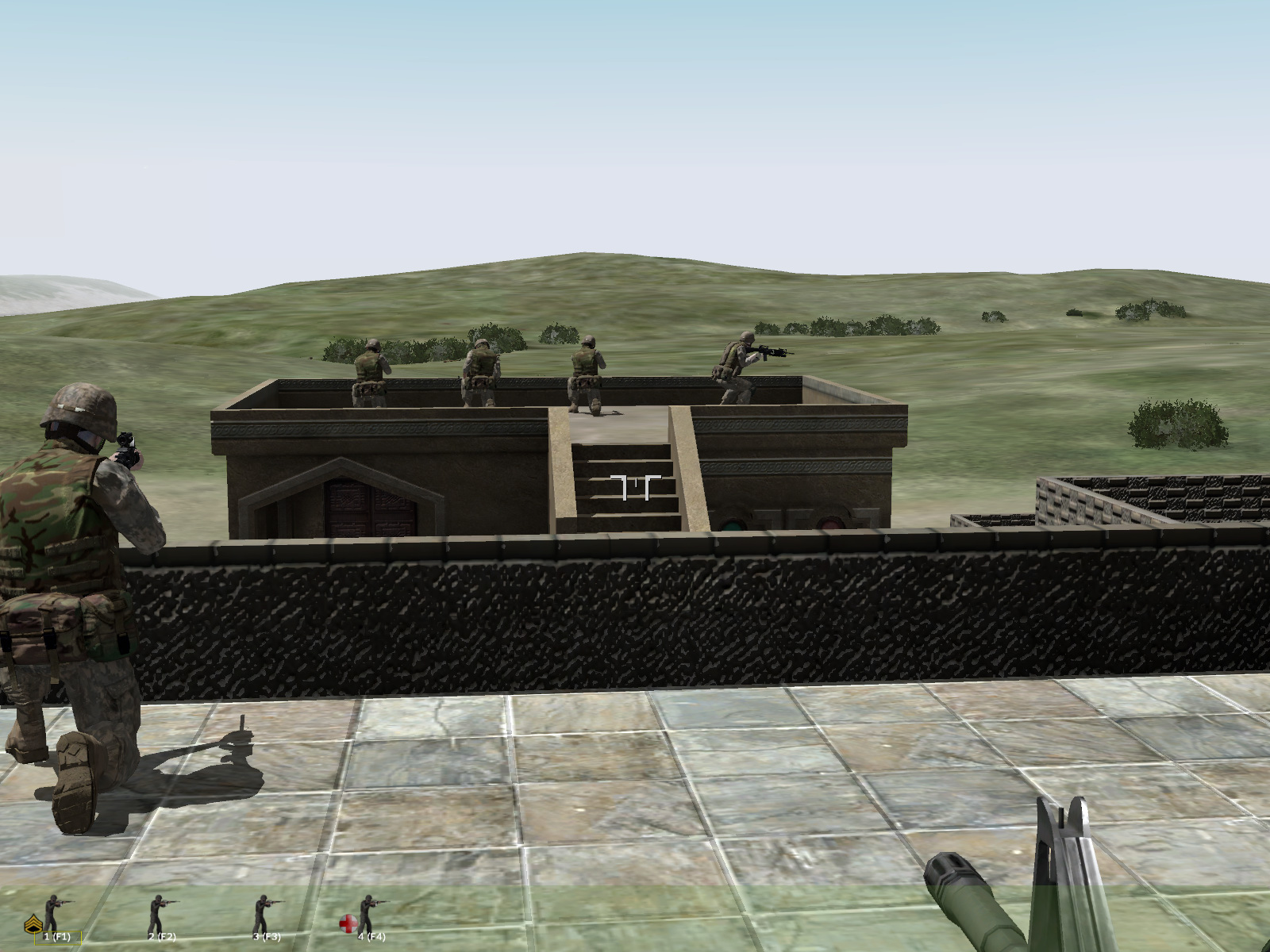 Moments before the successful completion of the mission. I think in the end we had three or four legit KIAs from enemy fire, with two people dying from an ArmA glitch. We killed scores of them in return. :D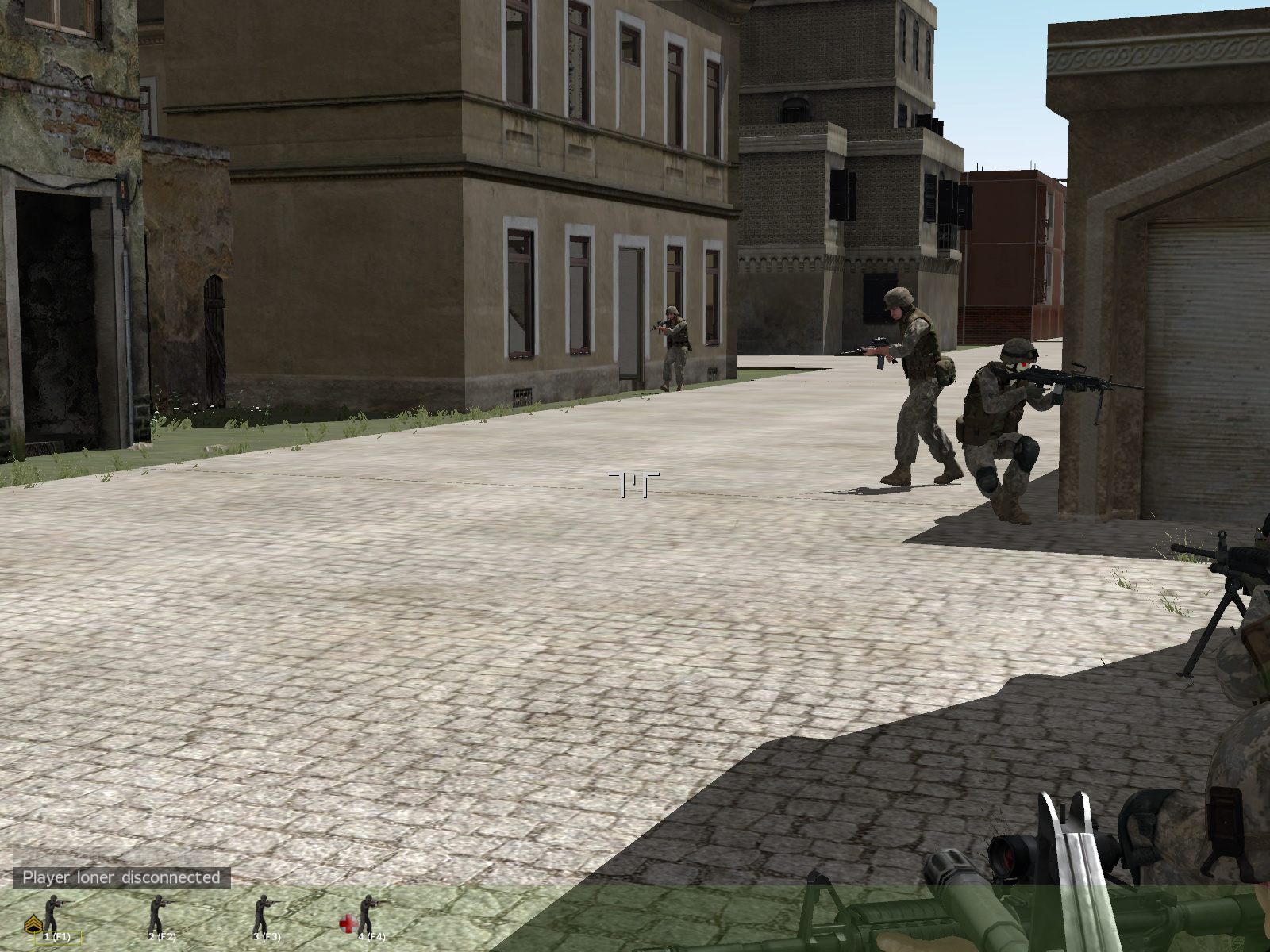 The rest of that screen dir (
http://dslyecxi.com/screens/Armed_Assault/0707/01/
) is full of other missions we did during the impromptu session.
Here's a look at a night version of the MOUT mission: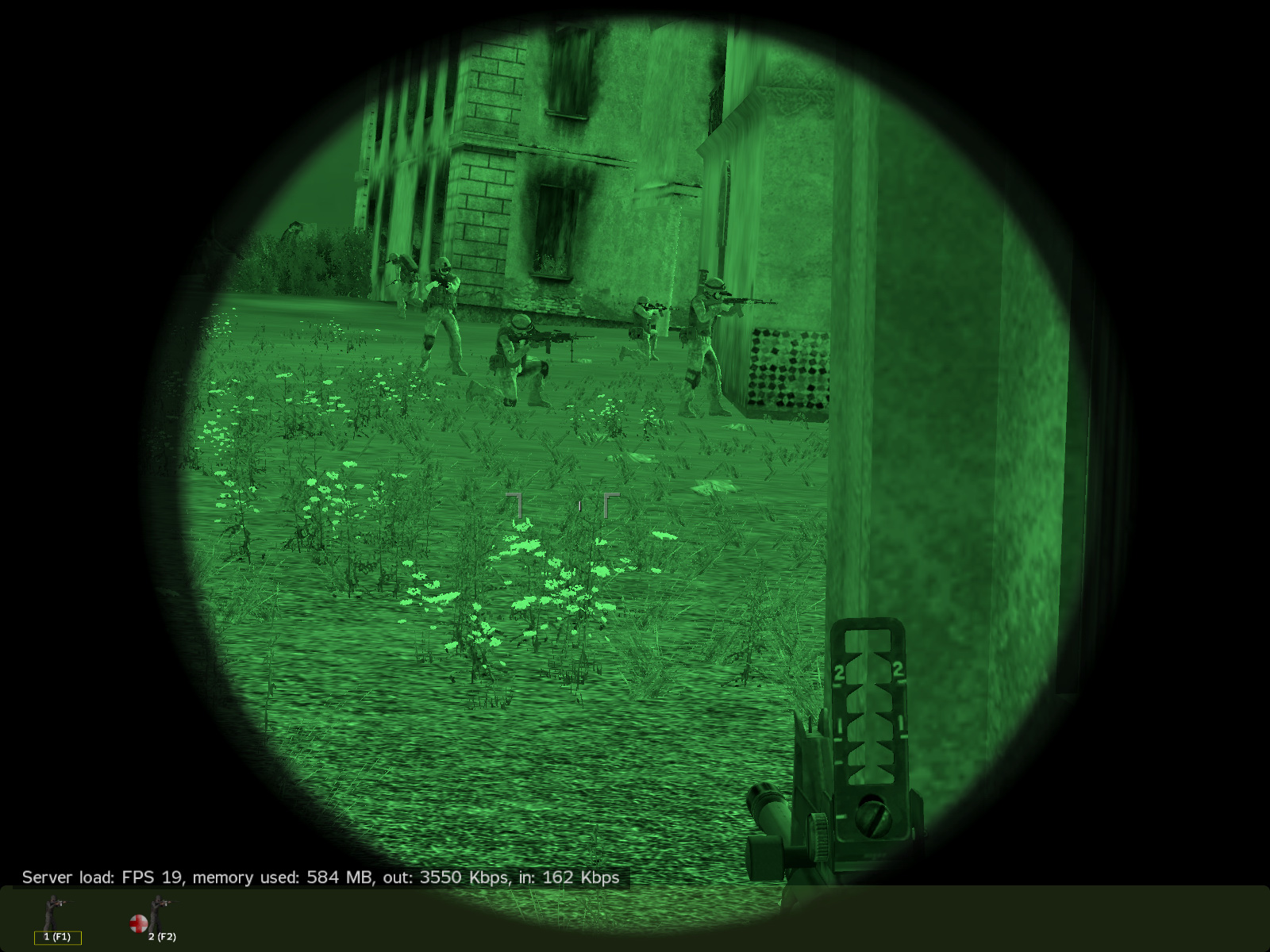 Here's a different mission which involved VBIEDs and terrorists on one team, with BLUFOR guys defending VIPs. In this screen a decoy vehicle screened the way for a carbomb, which detonated and took out a roadblock as well as one of our VIPs. The roadblock was created with our "GBS2" scripts which allow us to place various roadblock items manually.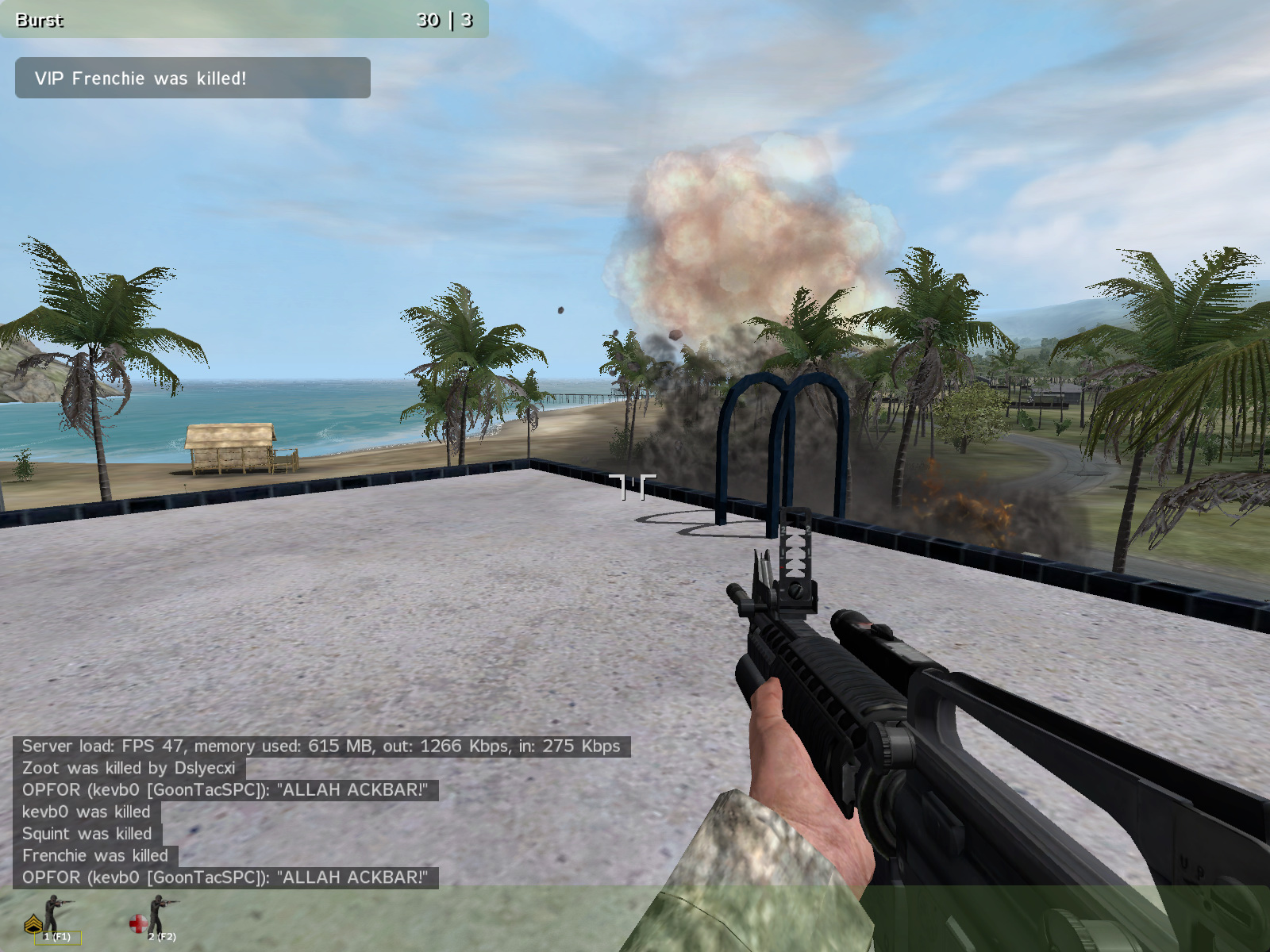 Carnage from that VBIED.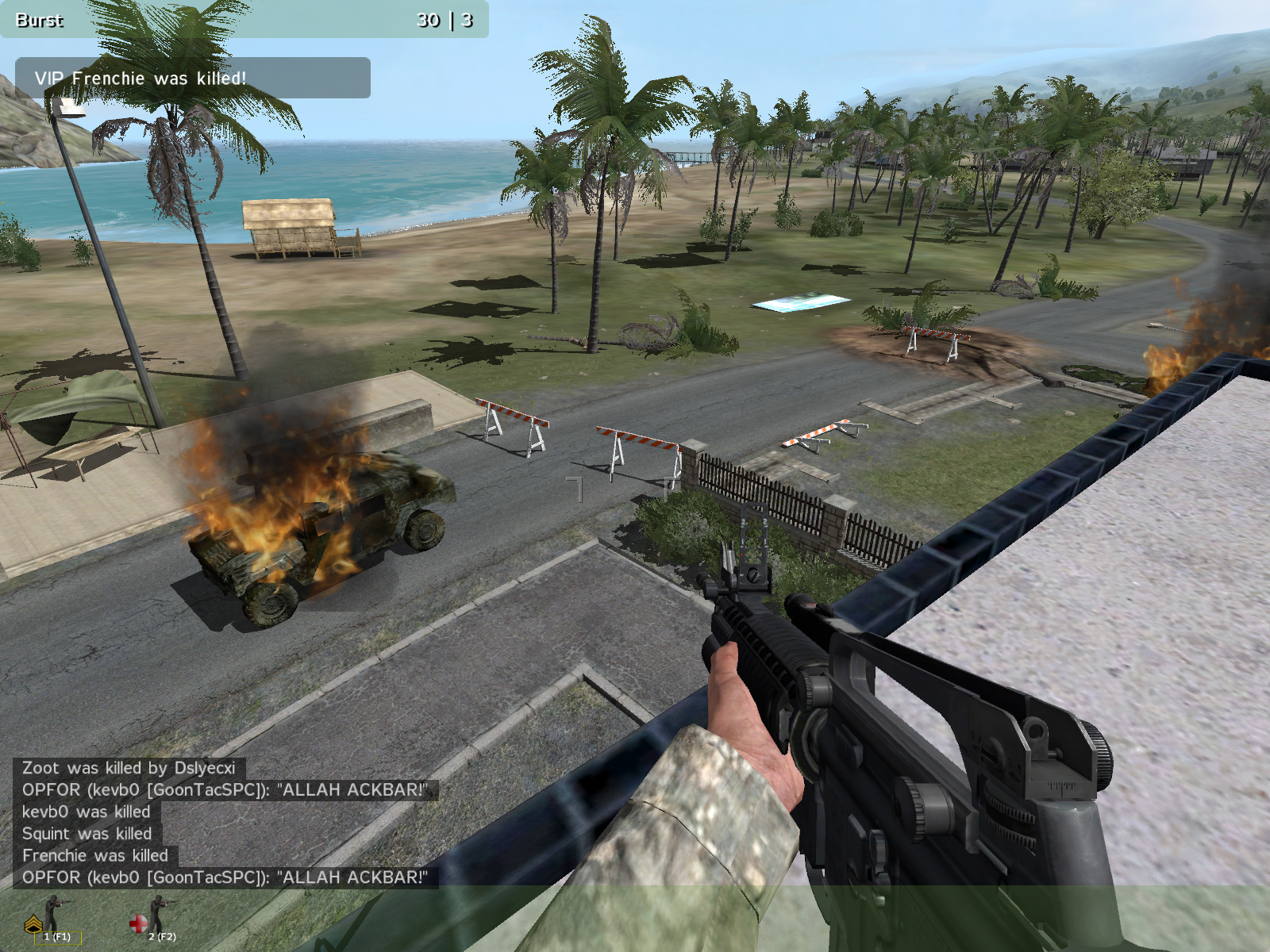 One of the VBIED's drivers is shot before he can make it into town. The VBIED is then detonated by our fire.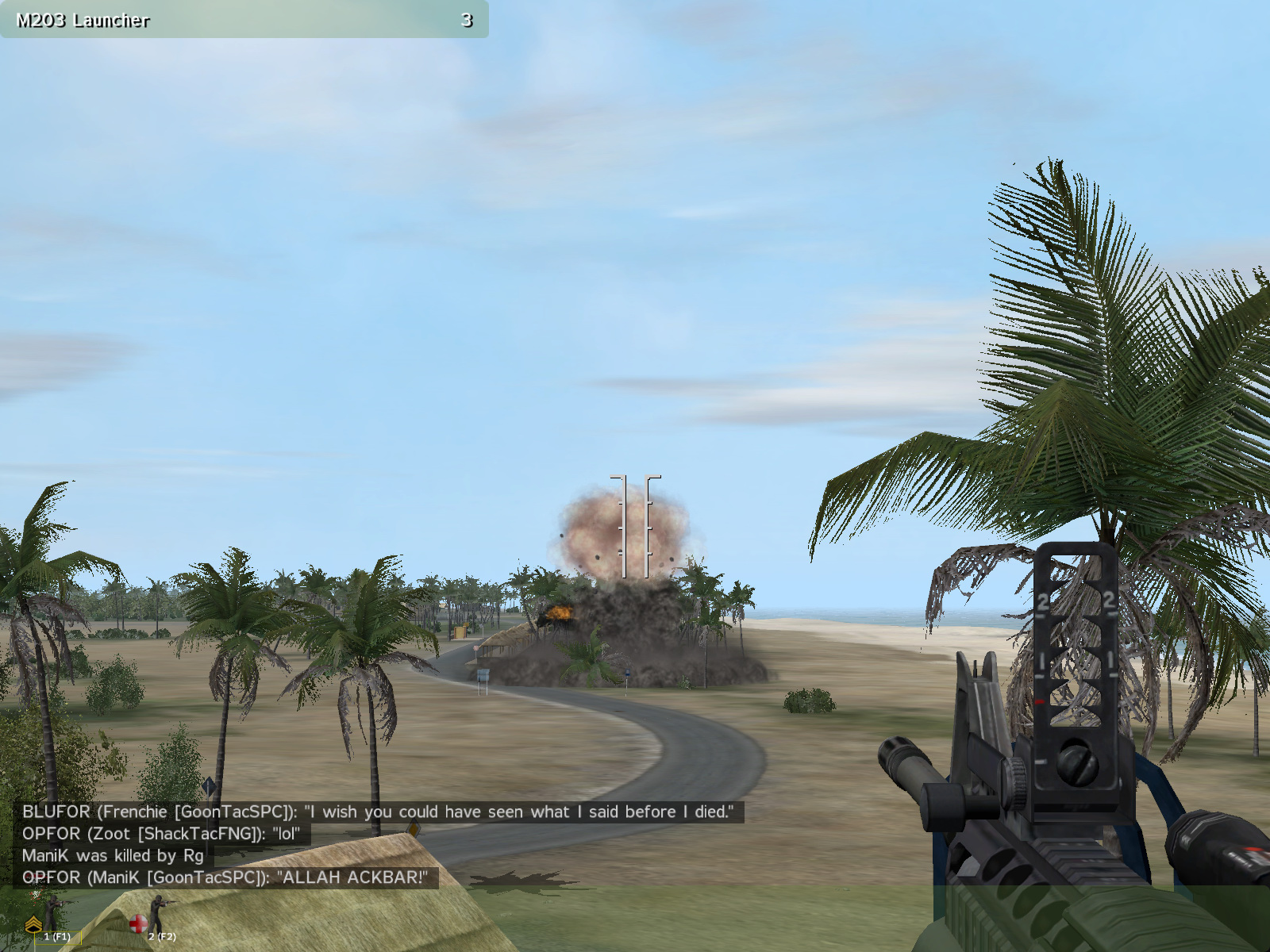 Another VBIED goes off.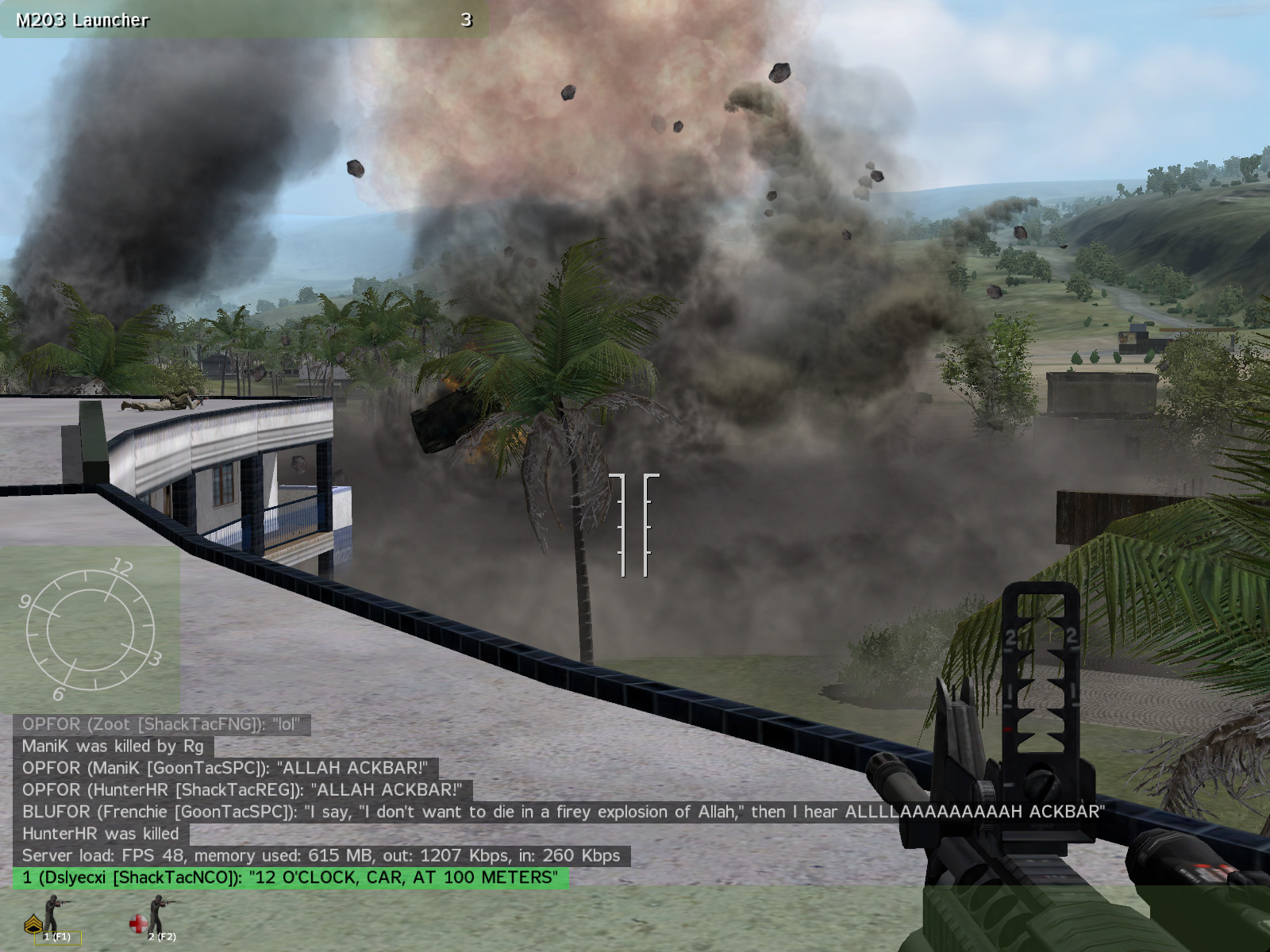 Defending from the roof.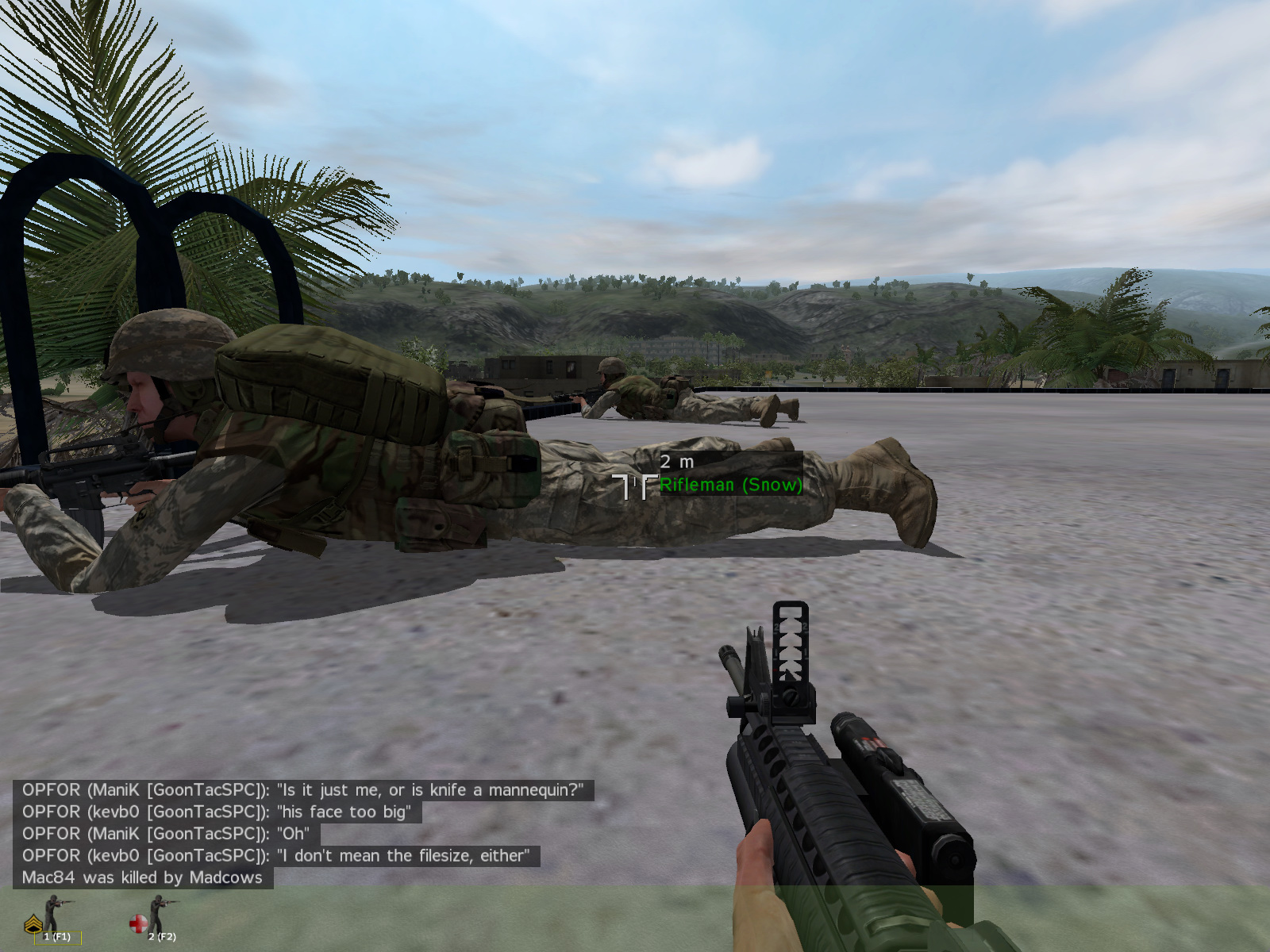 Success... ish!