Quoting myself from the BIS forums:
Ever wonder why changing your view distance from 5km to 10km resulted in no visible increase, and even 5km didn't look all that far or good? Apparently it was a bug... and, as you can see, it's being addressed.
This is going to be an incredible change for all pilots.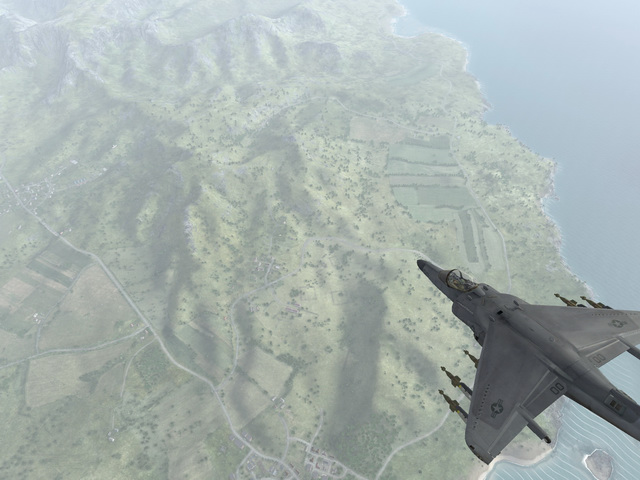 Full Resolution
I know that the question will come up about performance, so I'll address that now. My system is as follows:
Core 2 Duo 2.4GHz
Radeon X1950XTX (512MB)
2GB PC2-6400 RAM
Raptor HDD
10 kilometer view distances for me are playable but not ideal. This is with my default settings that I use on the ground. I think that lowering texture detail in this situation would result in smoother gameplay. With 10km view distance you can see all of South Sahrani and most of North Sahrani at the same time if you're flying between them. If I had to guess, I'd say that I was getting from 10-15fps at 10km view distances while flying around all over the island, with occasional hitches caused due to texture caching. All of the screens you see in this post were 10km view distance, and there are a few in the directory I link at the end that are 5km IIRC.
5 kilometer view distances are extremely playable for me. With a 5km view distance you can see all of South Sahrani when flying over it and can probably see a bit of North Sahrani as well. I was hitting 20-30fps at this view distance.
A 3 kilometer view distance gets great FPS and allows you to see a very long distance. This is easily playable for fixed-wing (jet) aircraft and makes bombing and strafing runs infinitely easier. I'm gusesing I was making 25-35fps at 3km view distances.
I have not tested at 1.2km or 2km view distances, but I believe they will look noticeably better than they do currently due to how the distance fog is rendered.
Long story short, this is one hell of a change and is going to make the air experience loads better. I can only imagine how cool this must be on dual 8800GTXs with a silky-smooth 10km view distance and with settings cranked. :crazy:
This is a damn cool change. I had my doubts about jets in ArmA previously, but now that you can actually see so far, they're a blast to fly. :love: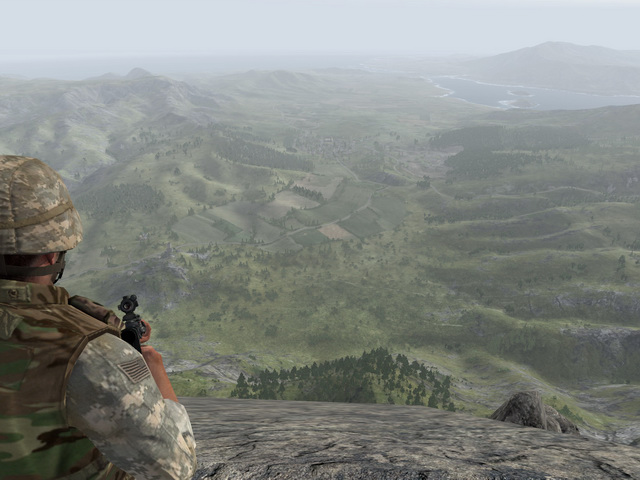 Full Resolution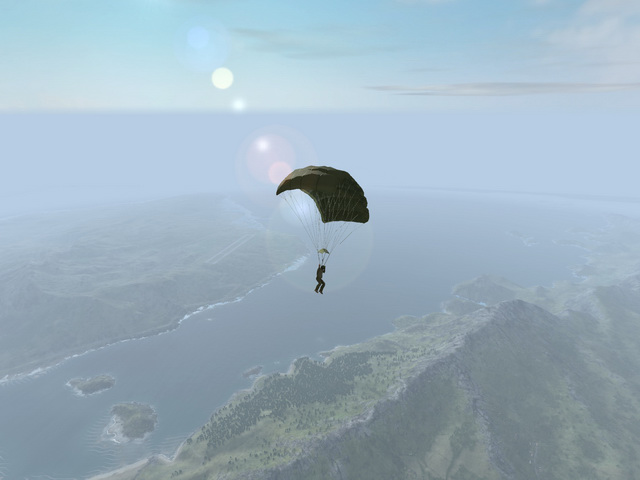 Full Resolution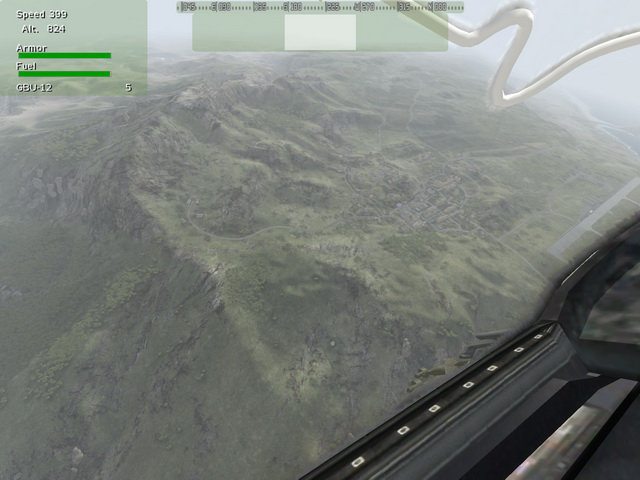 Full Resolution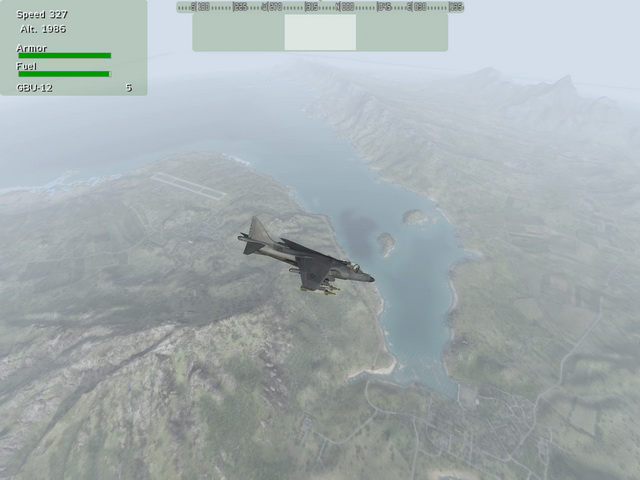 Full Resolution
More screens (11 more, to be precise) can be found in this directory.