Thought you guys might enjoy this.
In our last session (yesterday), we had an adversarial (player-vs-player) mission in which a small insurgent force had to ambush a larger BLUFOR patrol. The trick was that the BLUFOR guys were restricted to a narrow 300-400 meter path, so they had to engage from where they were and couldn't really pursue the enemy.
One tricky part of the patrol involved crossing a bridge - not once, but twice. Both times the BLUFOR squad I was in used an "indian sprint" technique to get across. This involved the last person running to the front of the formation, taking a position and looking outward, then the 'new' last person rushing up, taking a position, etc. With this method only one or two people are moving at any time, and good interval and fields of observation and fire are maintained, providing 360-degree security.
These first shots are from us going across the bridge for the first time. The other squad has already crossed and is holding the far side of the bridge.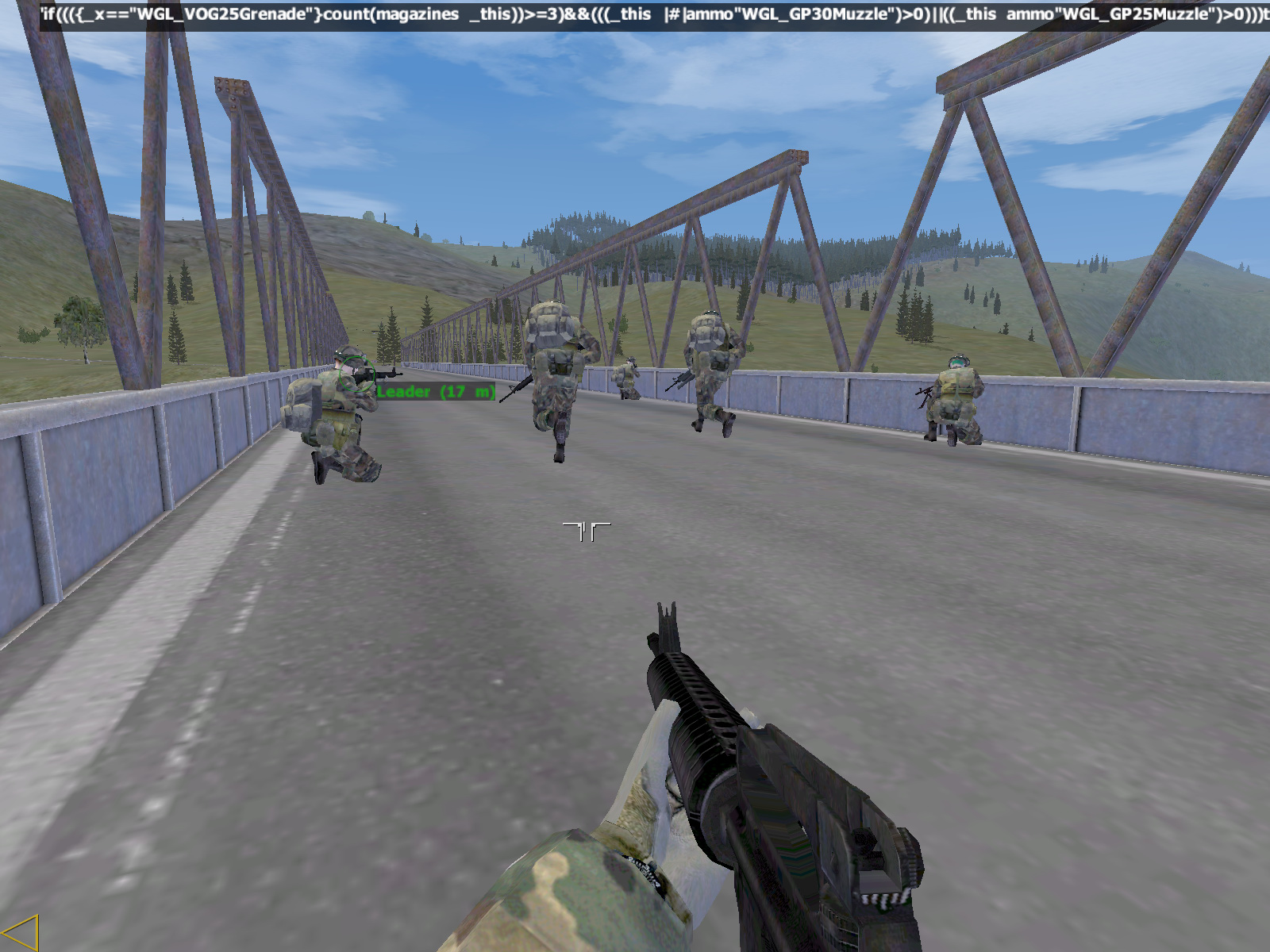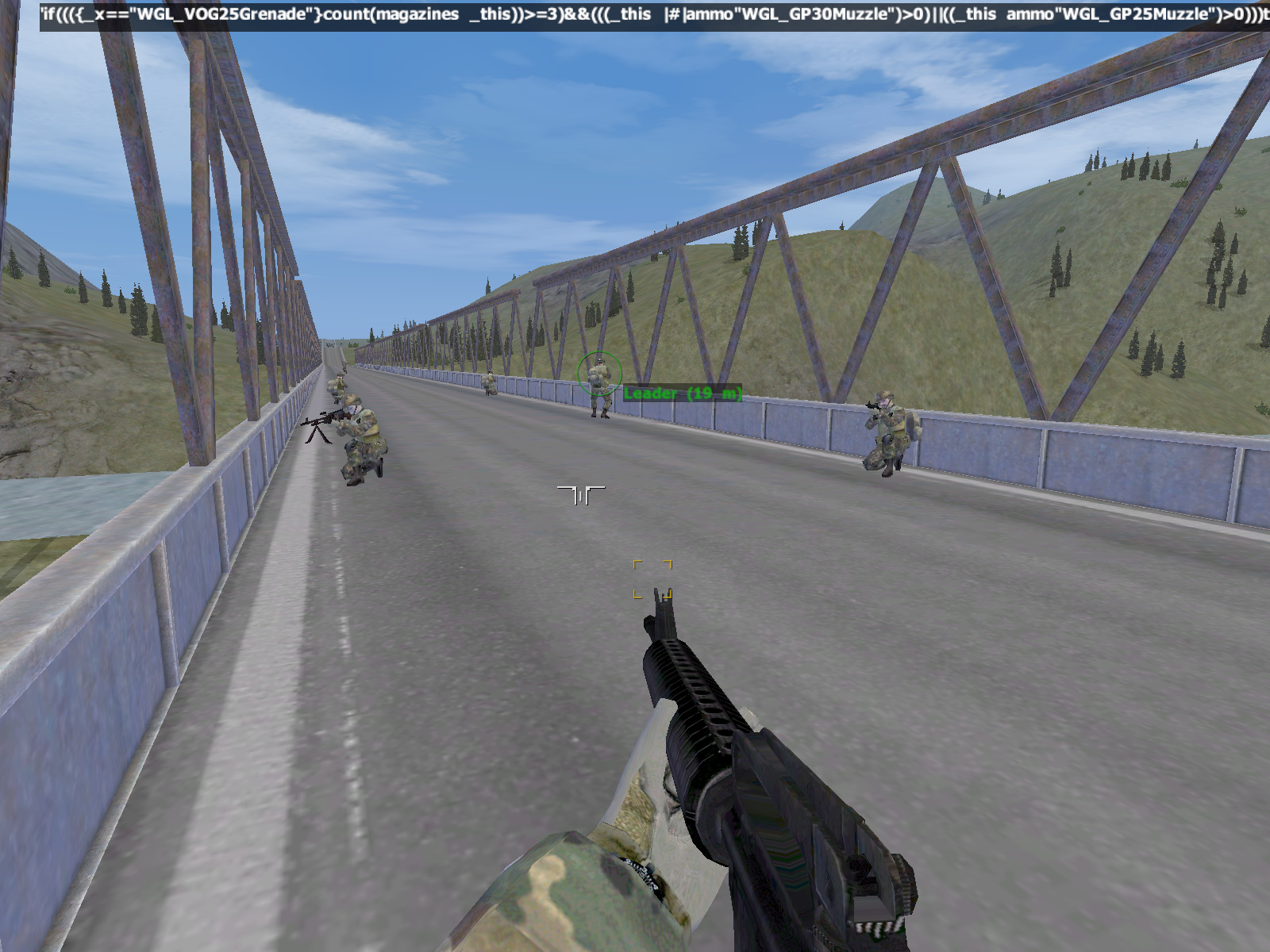 Here we are providing security on the return trip as the other squad heads for the far side with their .50cal HMMWV.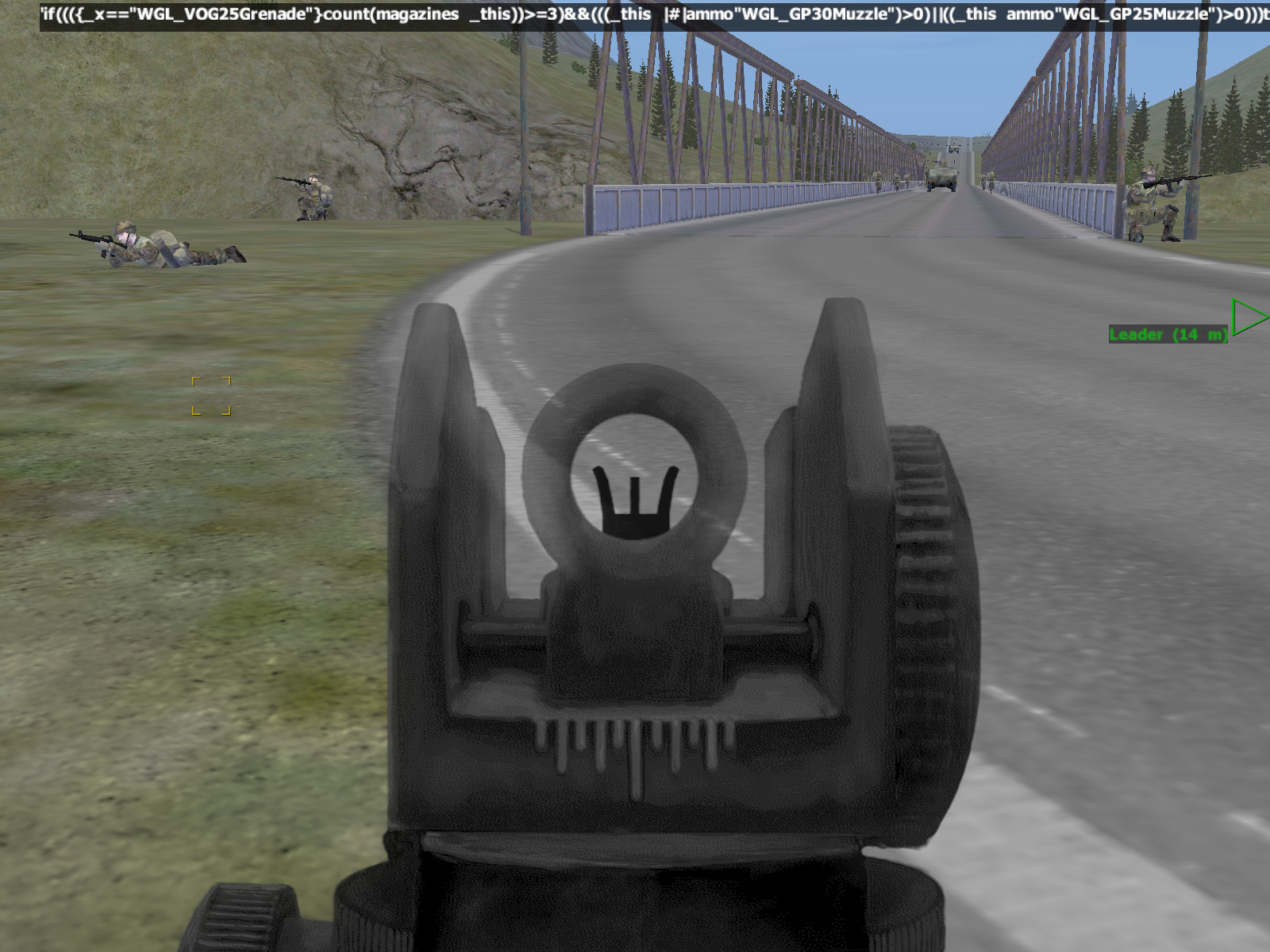 Here's a video showing off the return crossing of the bridge, our 'indian sprint' movement, and even some contact with the enemy.
http://ofp.umbr.net/videos/jan6_tact...an_sprints.wmv
This kind of technique should be easy to pull off even with people who haven't played together for that long. It can be put to great use in certain situations, especially when you're facing off against human opfor.