I am about ready to put the first mission of my new campaign on the TG servers. The subject is mechanized combat in a campaign which contests the 90 Heavy Brigade Combat Team (a fictional unit) against the 2 Guards Division of the Russian army in and around Celle. When the campaign starts the 90 HBCT is nearly encircled and destroyed, barely holding on to the ground south of the Aller river, 3 battalion cut off north of the river and being engaged from all sides.
The players come from 2 platoon, Alpha company ('Panther'), 1st battalion and are equipped with 4 Bradley fighting vehicles. HBCT Battalions are unique in that they include 2 companies of armor and 2 companies of mechanized infantry. Accordingly, the players will on some missions have from a section to a platoon of abrams tanks attached to them.
The sort of combat you will experience in this campaign is different from what you have become accustomed to. Most missions revolve around infantry firefights, but mechanized combat is a different beast altogether. Players will have to transition fluidly from mounted to dismounted postures, maintaining a high tempo and violence of action. It will not be enough to simply "have the vehicles kill everything" - because if the dismounts do not screen and spot for the vehicles, they are easily defeated.
Gameplay will involve screening, flanking and encirclement actions, delaying withdrawals and spoils. Maneuver forces are used to pierce enemy defenses and surround them! Together with 1st platoon of Delta company ('Vanguard'), huge long range battles between waves of mechanized vehicles, missiles and canon fire are expected. Properly utilizing the vast range of assets available to the HBCT formations will be essential to win the day against the numerically superior foe. For fans of Combat Mission Shock Force.
Here are some points to consider:
1. Commanders: divide your BFVs into two sections (alpha and bravo). The vehicles within a section act as 'wingmen' to eachother, watching opposite sectors and moving as a team in bounds.
2. The platoon sergeant should act as the leader of the mounted element, the platoon leader should lead the dismount element. Overall leaders are needed for both elements or chaos will result.
3. The advantage of mechanized vehicles is not a speedy attack but speedy movement to effect an attack. What does this mean? Don't charge enemy defenses with your vehicles, they will just get killed (with the dismount elements inside of them). Take advantage of the Bradleys to quickly move around forces, and when approaching an enemy position, dismount elements should screen their advance as they are then used as fire support assets.
4. Fear the ATGM (anti-tank guided missile), small portable missile launchers with an effective range of 2000+ meters. These assets are common in a mechanized environment and pose perhaps the greatest threat to your vehicles, even moreso than MBTs. While a T-90 can knock out your Bradleys in a single shot, you normally can see it coming. In order to avoid instantly exploding establish overwatch in order to get eyes on approach into a suspected enemy position. If you spot an ATGM firing line...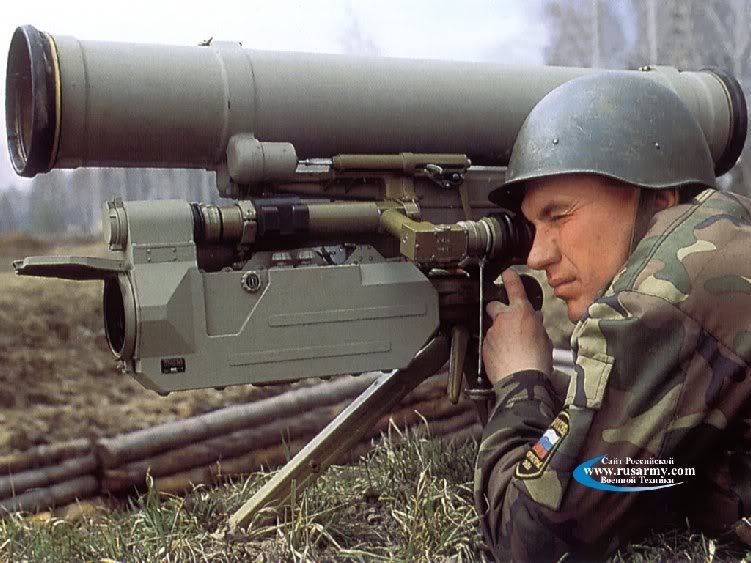 5. Employ fire support assets, both direct and indirect. This seems obvious - but few players are accustomed to calling in fire missions, and the importance of artillery in a high intensity battle. Corporals (fire team leaders) and above can call in fire missions, with or without direct approval of higher. In many instances calling in arty is the only way to defeat an enemy defense without sustaining heavy casualties. Establish OPs!
6. Take note: each Bradley has a CLU (command launch unit AKA Javelin launcher) and a m240, as well as additional M136s. Expect armor? Have your AT specialist get into overwatch and knock out some tanks from 2000 meters. Being attacked by a platoon of infantry? Assemble a weapons team and deploy the 240 to suppress the enemy. Employing assets fluidly according to conditions of METT-TC 'mission, enemy, terrain and weather, troops and support available, time available, civil considerations' is critical to success in a mechanized environment.
7. Make proper use of TOW missiles, smoke and canon fire. TOW missiles are effective at up to 3700 meters and can knock out MBTs. Smoke (from the commander's seat) should be popped quickly after being spotting or being engaged by MBTs or ATGMs. Smoke is deployed to the front of the turret in a 180 degree arc. Smoke can also be deployed to provide a means of soft cover for dismount elements deploying into a hot forward area. With canon fire, note that two types of ordnance are available: high explosive and armor piercing. Use HE in short bursts to clear concentrations of infantry, as a means of suppresing potential enemy strongpoints and against motorized vehicles. Use AP, especially to the rear and sides, to destroy mechanized contacts. Use TOW missiles against MBTs, AP canon rounds will not do much.