Mission has been released. It's a 36 player coop. Night going into day/early morning.
We will be air dropped from four C-130 Hercules planes during flak fire over enemy territory. After landing, all players will move to the assembly point. Our objective is to eliminate enemy insurgent leader, which residence is at Zelenogorsk.
Then, we will have to hold city against enemy counter attack, until friendly expeditionary forces arrive from south and take over our positions.
Mission takes place on relatively small area, its ground around and in Zelenogorsk.
DOWNLOAD:
http://www.megaupload.com/?d=VOHOBTO3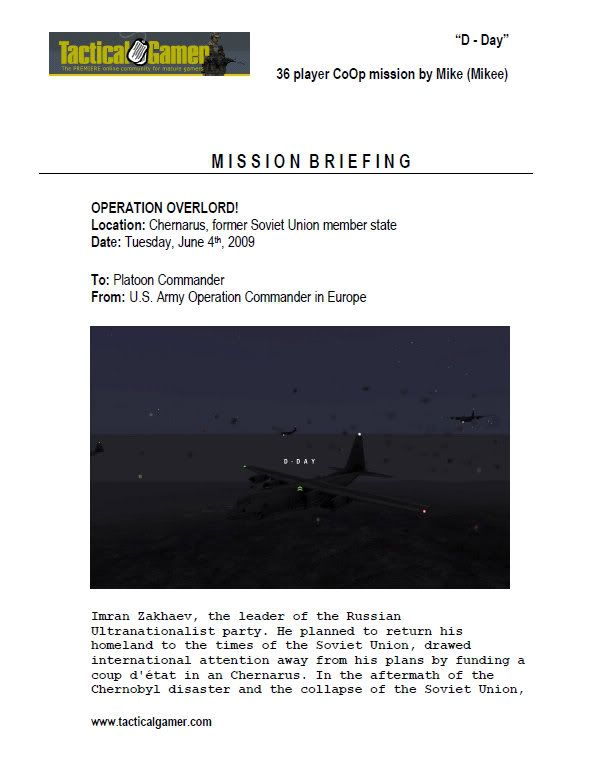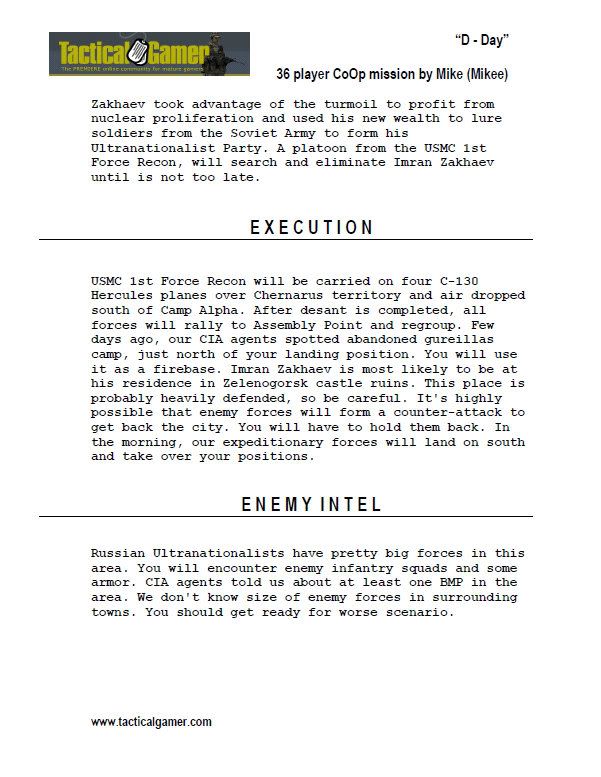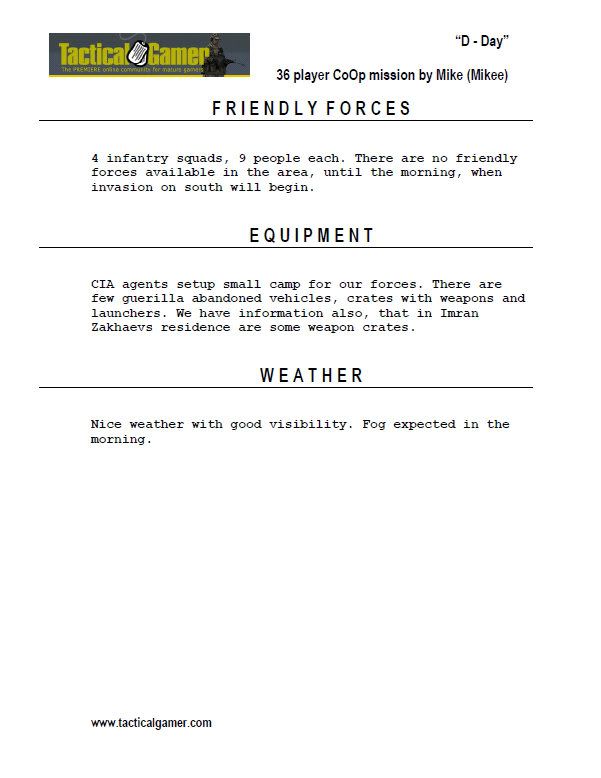 I managed to create climatic mission I think...:).