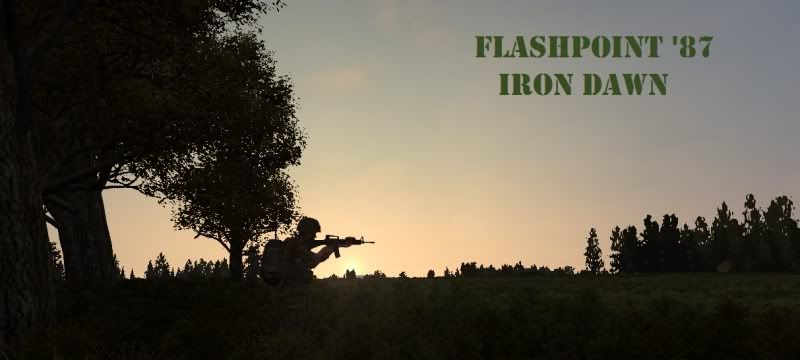 Announcing the release of the first 10 missions for the Iron Dawn Theater of the Flashpoint '87 campaign!
Flashpoint '87 Campaign
http://www.tacticalgamer.com/armed-a...-campgain.html
Iron Dawn ( Celles):
August 2nd, 3rd and the morning of August 4th proved difficult for NORTHAG forces. The 3rd Russian Shock Army lead the charge across the intergerman border early in the morning of the 2nd and by 0600 on the 4th had captured Lϋneberg. The 4th Shock Army crossed lines with the 5th Guard Tanks around 1200 and the 5th began driving south west down autobahn 7 attempting to encircle Hannover. On the extreme left of the 5th advance was the 447th Motor Rifle Regiment with a division of attacked tanks. Their mission was to capture Celle an important NATO ammo depot and cross roads. The defense of Celle is primarily the responsibility of the 19th Panzergrenadier Division with the support of two US and one Canadian reserve infantry battalions that had been caught sent north to help reinforce NORTHAG forces. Iron Dawn details their story.
Mission List:
Mission 01: Muden Forest
Fighting patrol in the woods.
Mission 02: Oberohe Contact
Advance and secure an enemy position.
Mission 03: Muden Withdraw
Delaying action against overwhelming numbers.
Mission 04: Fassberg Field
Squad recce patrol.
Mission 05: Oberohe Gap
Impromptu defense.
Mission 06: Weesen Pocket
Platoon defense.
Mission 07: Lutterloh Ambush
Section Ambush
Mission 07: Lutterloh Line
Section meeting engagement.
Mission 09: Muden Raid
Raid an enemy headquarters.
Mission 10: Bonstorf Attack
Counterattack.
Gameplay
Emphasis tactical infantry combat
Mortar Section Support
Continuous Overarching Story
AI scripting to create challenging unpredictable engagements
Randomization to make missions repayable.
Both respawn and non-respawn missions allow for a variety of different play styles.
Missions By:
Beta and Falcon