Originally posted by 2Slick4Me
With a lengthy break since our last release, the Project Reality Team is proud to announce that work has officially concluded on Project Reality: BF2 v0.987 and a final release date has been set:
Friday, April 6th, 2012 at 18:00:00
PRT (Project Reality Time) / UTC (Coordinated Universal Time)
Preload Project Reality: BF2 v0.987 Now!
As with our last few releases, you can preload the files for Project Reality: BF2 v0.987. This will allow you to have the files downloaded, ready to go for release; so when we release the password to unlock the installers, you can immediately install and be playing within minutes! The password allowing you to run the installation files will be released automatically via the password page at the above time.
As always, this version comes in a million separate types. If you have Project Reality: BF1942 v0.97 already installed, you simply need to download and install the v0.9245 to v0.954684 "Patch". Otherwise, if you have any previous versions, or you do not have Project Reality installed at all, you will need to download the v0.9215 "Full" installers, which comes in 3 separate parts due to the sheer amount of content in Project Reality. All three parts must be installed in order to play if you use the "Full" installers.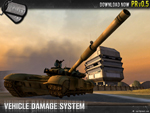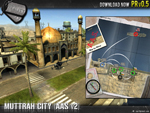 New Features and Changes
New map: Magadan (10km) (RU vs DK)
New game mode: AwesomeSauce (ASv1)
New vehicle: Ford Escort 1983
New Faction: Danish Armed Forces
Many changes regarding pancakes with mustard, I haz bucket and overall balance
Tweaks to civies, cannot be killed now and gets dual mac 10's like a baws
Fixed nothing regarding nothing related to nothing, as well as nothing
Countless other fixes and new cute yellow t-shirts for evywone and gore will take over the world
For a complete non existent list of all the changes and newly added features in PR:BF1942 v0.574357, please view the Project Reality:BF1942 v0.574357 changelog:
Project Reality: BF2 v0.987 Server Files
If you currently host a Project Reality game server, you should give it up and start playing on TG instead. If you are interested in hosting a new server, fork over the dough.
In conclusion, The Projakt Reelty Teem would like to extend the usual ohai to evywone.
-
The Projakt Reelty Teem