I can't find the thread I mentioned it in, but I've dug up an illustration of the method British soldiers are taught to use which does away with the need to throw bearings.
It's limitation is that it assumes that the section/squad is lined up facing in pretty much the same direction.
Words and pictures are copywrighted by Military Pocket Books Ltd.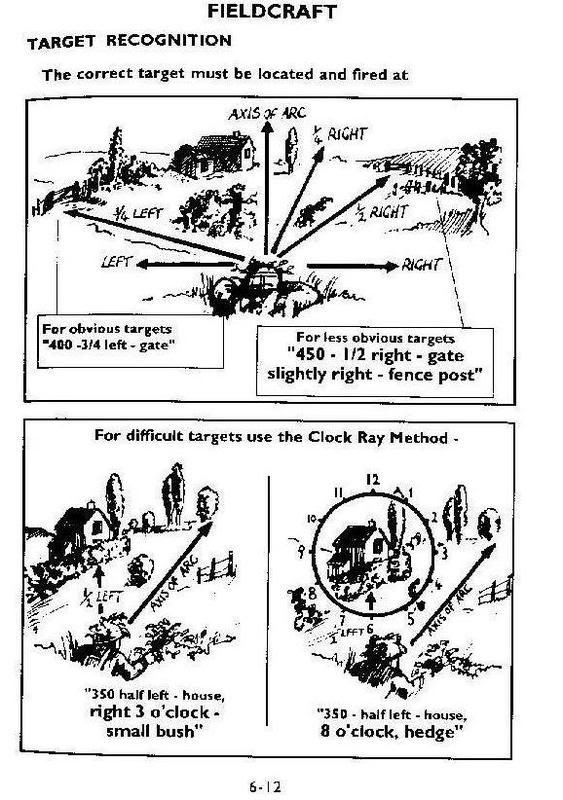 Format is Distance>Direction>Object
I think the Clock Ray method of indicating targets relative to an obvious terrain feature might be very useful.