So here would be my attempt at helping others. I copy/pasted from my forums with some slight modification of colors. It still needs something else. Thats where you guys come in. Some constructive criticism would be great.
So a lot of people seem to be having problems with mumble so I made this post to try and help answer some questions about Mumble!
For additional help, download etc. go to:
http://www.realitymod.com/mumble
Setting up Mumble
After downloading mumble it will ask if you would like to run the audio wizard. Click 'Yes'.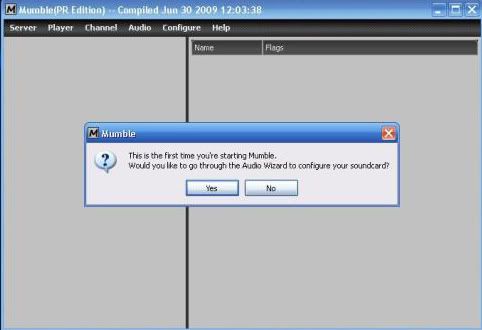 After clicking yes one of the following screens should be something like the picture below. You should be able to select your sound card. If you can, then you should. Once you select your sound card for both Input and Output click 'Next'.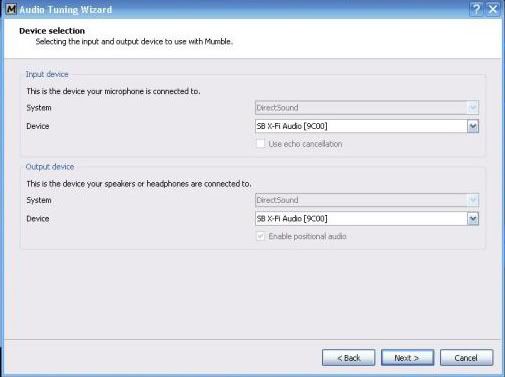 It will automatically start you off on the 'Server Browser' tab. You need to click on the

'

Custom servers

'

tab. This will lead you to the picture below. After this point all you need to do is type in your name and click connect.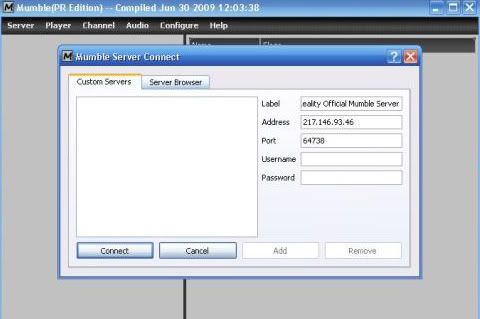 Upon connecting to the PR Official Mumble server it will ask you something. Just click 'Yes'. It will not ask you this again.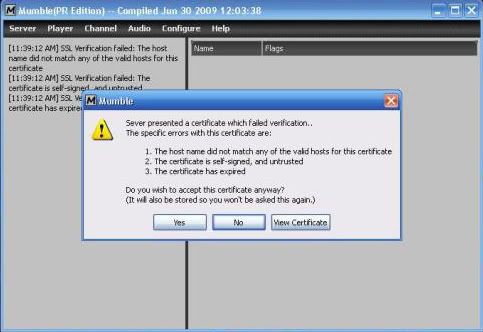 Congrats you are now in the PR Official Mumble server! You will now see lots of different channels in the server. Each Project Reality server has their own mumble channel. To join a channel just double click the name. If you are playing in a given server then join that mumble channel. The best way to tell what team in any given channel is to join and ask (this is slightly impolite so try not to do this often) or join the waiting room before starting PR, then once in the server ask in team chat (most everyone will be willing to answer this question, but I find it faster to just do it myself) or see who's in mumble and what 'Team' they are in inside of mumble and join the correct mumble channel from there.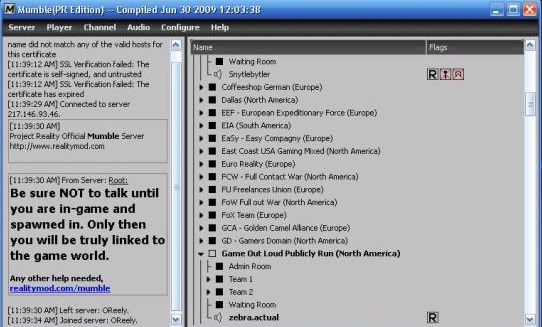 Various problems with Mumble and how to fix them
Mumble will sometimes 'unlink' from the game for various reasons such as; going out of bounds or launching the UAV when commander. When you become 'unlinked' you will no longer be speaking to those locally around you. Everyone in the main channel you are in will now hear you. Try to keep your mumble talk to a minimum during times of being un-linked or avoiding it all together and using your in-game squads VOIP. Below are various ways to fix being unlinked.
* Go out of bounds (this is both a cause and a fix)
* Alt+Tab out of PR and then go back in game
* Alt+Tab out of PR and restart mumble
* Getting in/out of a vehicle
Mumble Etiquette (manners)
There are certain un-written rules about mumble that most mumblers (a mumbler is someone who uses mumble) follow. I will now write those down for you!
Once joining a given channel and not in game everyone in that channel will hear you when you talk. It is very impolite to talk when not in game as it disrupts game play. If you happen to CTD (crash to desktop) and someone in mumble asks if you are going to rejoin keep your answer short and simple such as "This is X, I CTDed and I'm going to rejoin"
When the server is loading maps everyone can talk amongst themselves about how the last round went or whatever the topic at hand might be. I don't think anyone has a problem with this. However, it is rude to keep talking past 1:30 (in-game timer) as squads are assigning kits and discussing strategy via BF2 VOIP with their squad. Mumble may be used for strategy but try to keep it simple and again try to kill the mumble chatter before 1:30. Keeping it simple would be something like:
"SQ1 is heading for South Bridge and building a FOB"
"Roger that SQ1, this is 2, we are going to hold just SE (South East) of SB (South Bridge)"
How to make the most out of mumble.
Wuts that clickin' noise?
One of the first things upon joining mumble you will notice is that you will receive a lot of messages and sounds of people joining and leaving the server. To get rid of those sounds and messages you need to go Configure -> Settings -> Messages tab.
This
is what your settings should look like as default. The screenshot below shows something how yours should look if you don't want to receive those messages or sounds.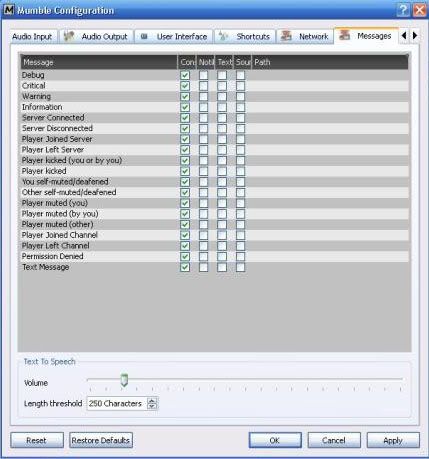 Who just said that?
So being new to mumble and all you won't know peoples voices by heart yet. Mumble has a built in overlay feature that you can activate with a few clicks. To activate Mumble overlay you need to go to Configure -> Settings -> Overlay (the tab is to the extreme right side). Once there you check the 'Enable overlay' box and select 'Show Only Talking' from the drop down menu. If you did this in game you have to restart mumble and PR before the changes will take effect. Those talking in force center will appear in Red and those talking in local will appear in white. This is a MUST HAVE feature if you like to Squad Lead a lot and use mumble. It allows you to see what SL's are talking to you and you can then easily identify what squad leader [number] they are in game.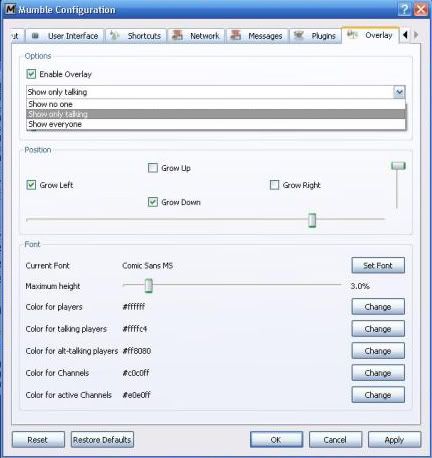 What is force center?
Squad Leader Radio (often times called force center) is the means to talk to everyone in any given channel you are in. Some channels will have this disabled if it is not the Squad Leader channel. However, if you are a squad lead you need to bind this key in order to talk to other squad leaders in the SL channel.