So I don't run anywhere near a 'default' setup when it comes to BF2. I've been talking to a lot of people and they tend to run the default setup with WASD. I run ESDF instead with the majority of my keys not being default. It took me quite a few hours of getting used to this setup, but ended up being worth it in the end.
What set up do you guys run?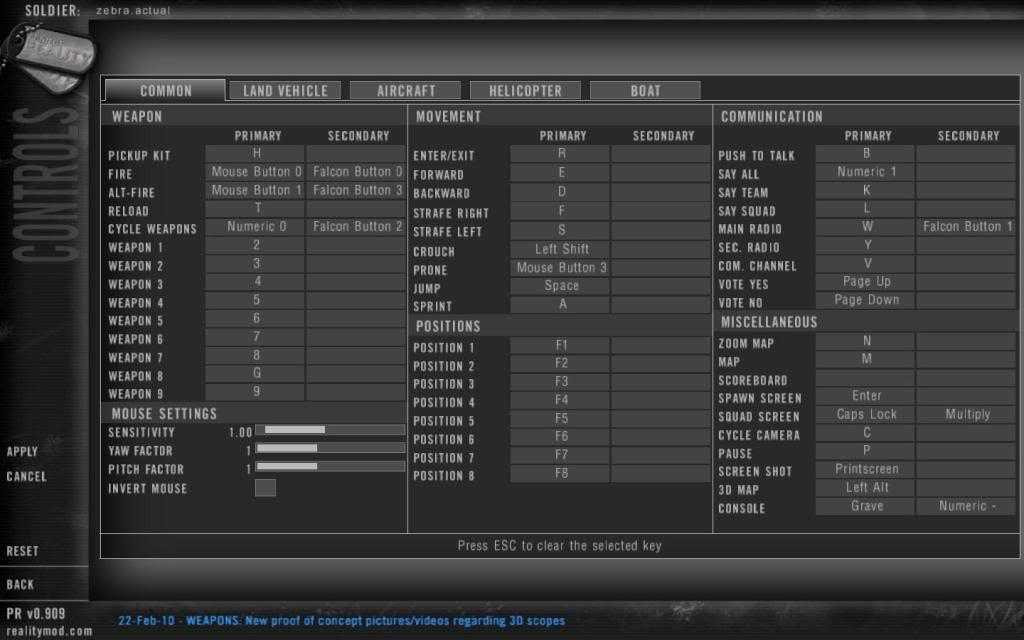 http://img.photobucket.com/albums/v2...ntball/555.jpg
BTW: Don't be jealous of my awesome MSpaint skills.