I didn't find a good explanation so I'll share what I learned. All things you spawn appear about 1 to 2m ahead of you.
1 Get officer kit.
2 Spawn "command post" (old uav trailer model) .
3 Build command post.
Either switch back to your engineer kit to do it yourself with the wrench (not
shovel, that is only for structures based on sandbags).
Or get you "co-assist" squad to do it.
4 Spawn support vehicle.
Your ready to go into the field now.
This is when to continue you need to start thinking tactics.
A) You can build one Firebase away from a flag at this point. Be careful with this, because in the current build these are bugged. If you get one of the conditions for constructing this wrong, you will get an error message, it wont appear, but the game will register your only firebase as built, effectively disabling you from building it for the rest of the round (i believe).
Around the firebase (for which you best have two shovels with you) you can now request kits, spawn two sandbags, and an AA gun (this is the only other structure that needs a wrench).
So recap:
5) On your selected location, checklist for a firebase:
-Command post spawned & constructed?
-Good distance away from the flag?
-Officer kit?
-Not more then 5 meters away from support vehicle (10m is limit, 5 is to be
safe)
-Min 1 shovel ready for constructing your base (if not it can expire and you
may not be able to set a new one).
6) Spawn "firebase" on reasonably flat terrain.
7) Let shovel-people build.
8) Same for sandbags (2max)
9) Same for AA
This is the basic firebase, without an AA because it was bugged then.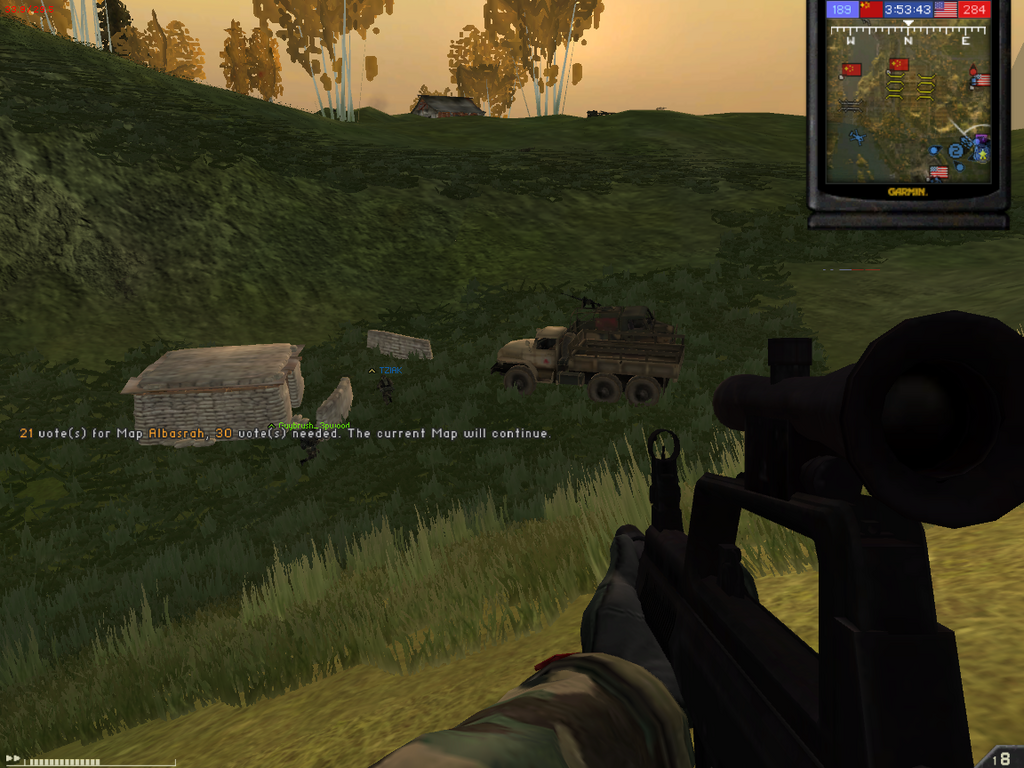 it's position on the map.
B) Bunker
For a bunker follow the same procedure as for the firebase, with two points of difference:
-You need to be close to a flag instead of away from it to build a bunker.
-You can build one per 3 cappable flags you hold. This means normally you cannot build a bunker at the start of the game, only later.
Here is a fully built bunker.
General tips/bugs:
-Both firebases and bunkers can be bugged as in not visible or constructable, yet they are counted as built by the quartermaster.
-all built objects seem to experience a HP bleed over time. You have to check them with a wrench/shovel. You can avoid to a large extent by building on a flat surface with no other objects in the way of what you are going to spawn.
-A firebase/bunker that is completely destroyed (doesn't work if you have the previous bug) CAN be placed again if the conditions are still met.
-I want a Bob the Builder skin for the CO.
Plz add any tips or bugs you know.