After reinstalling BF2 and getting NEW drivers for my graphics card, my graphics STILL mess up. The only way to get rid of this is by uninstalling and reinstalling (which brought up my other question). With these new drivers I put in, it made ANOTHER error I haven't seen (example in SS1, SS4, and SS5). I can temporarily fix the problem for a few seconds by Alt-Tabing, but it doesn't solve it. I've tried to reboot and go back in game, but not even that works. Only method I've found is reinstalling. Here are the screen shots:
SS1
ENTER: THE MATRIX ... Yea..there was a guy at that flag that I charged and couldn't see because of this. ALSO! When I was flying a jet later in that round, this would pop up sometimes and it would be as hard as hell to see what I was aiming at, though I did kill a chopper and a jet a few times because of it (though..they both were hovering =x).
SS2
Kadurka durka.
SS3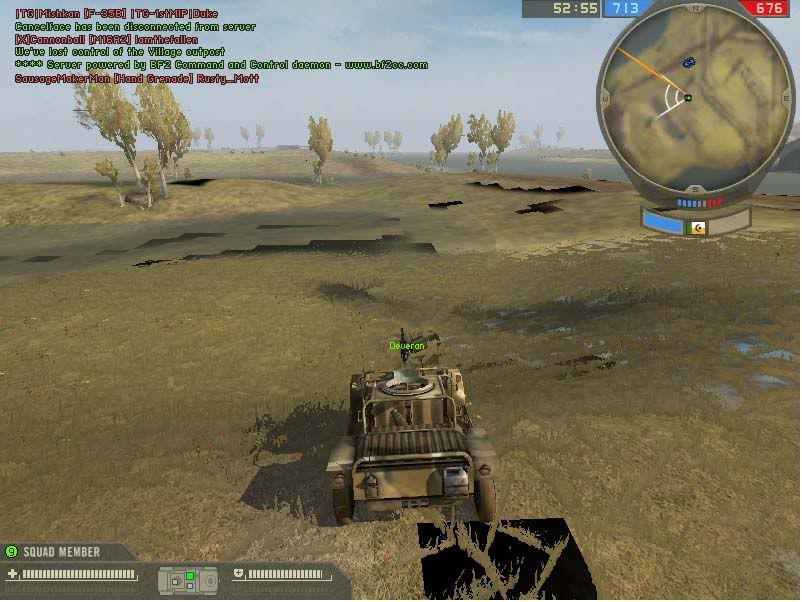 The BLACK patches I tell people I see and they think I'M crazy!
SS4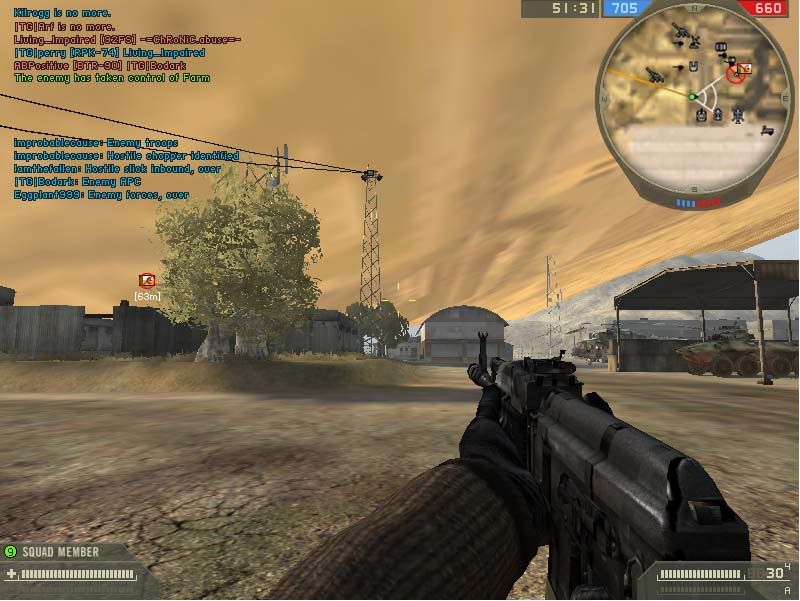 Nope...that isn't a pretty sunset!
SS5
Yea..the house is pretty cool..but not being able to see 5 feet in front of my face isn't.
Fog
of war sux0rz.
SS6
Digital Camo at it's best!
My driver info
I also have a bug which makes my sights go haywire also, but I didn't get a SS of it. So.. what do I need to do to make this stuff go away? Any and all help is appriciated because I'm sick of redownloading this damn game. I'm to the point where I have half of my CD key memorized...I'm serious. Thanks!