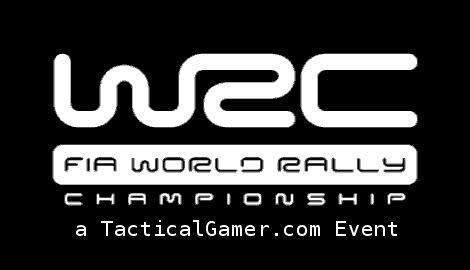 Hello and welcome (or welcome back) to the TG-WRC World Tour!
This is a first come, first served rally event to take place
Sunday January 30th 2010 at 1200 EST/1700 GMT
. This event will be hosted by myself, and will take place in the Dirt 2 Channel on TS. All finishes will be recorded and points awarded in order of first to last. Points will carry through the season (one race a month).
Rules (
updated 1/18/11
)
*Stages will count for points, Races will be in exhibition.
*Multiple lobbies will be utilized due to demand.
*Players will be disqualified for trash talk - radio silence is in effect during each race.
*Quasi Realism is in effect, the game will be run with full damage/impact on. (Rally Only)
-*
User choice on view is allowed.
*The host of each lobby is responsible for taking screenshots of the results of each stage.
*Points will be awarded based on fastest total time to complete all of the stages for each rally (London, Croatia, Morocco, etc)
*Points will be awarded once the times have been received from lobby hosts and collated.
*Full results for each rally will be posted the same day of the event due to tabulation.
*Points will carry through the season (see TGRL Calendar for dates and times).
*No unlockable vehicles are allowed.
*Individual setup is allowed.
*Automatic shifting is allowed.
Points System
1st: 25 points
2nd: 18 points
3rd: 15 points
4th: 12 points
5th: 10 points
6th: 8 points
7th: 6 points
8th: 4 points
9th: 2 points
10th: 1 point
Please sign up below using the following form.
*Teamspeak Name:
*Windows Live Name:
*Sim Racing experience:
*Time Zone: