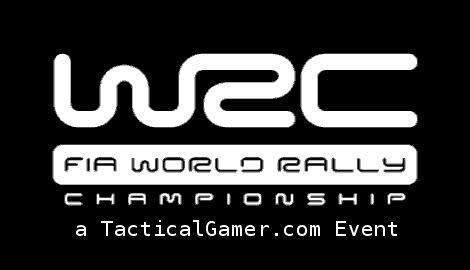 Hey everyone,
In order to garner more interest in the Simulation side of |TG|, I hereby announce 3 day WRC inspired mini-tour. This event will feature both Rally and Rally Cross races - each of the 3 days will be held in 2 venues each. The event will be scored by points earned in each round of the tour. Whoever holds the highest amount of points at the end of the tour wins. In the event of a tie, a single special stage head to head will be run to determine the winner. Expect each event to run at least an hour and a half. To sign up, please copy and paste the form at the bottom of this post. Each event will be held on a weekend, and will be scheduled for maximum attendance.

|TG| WRC Rally Day 1

Croatia Rally
-Mali Alan Pass
-Hairpin Run
-Chapel Run

London Rally Cross
-Battersea Bridge
-Battersea Bridge Reverse (B)
-Battersea Air

|TG| WRC Rally Day 2

Morocco Rally
-Tamaght
-Kasbah Run
-Ait Benhaddou

Japan Rally Cross
-Shibuya
-Shibuya Reverse (B)

|TG| WRC Rally Day 3

China Rally
-Li River
-Li River Hill Climb
-Li River Descent

LA Rally Cross
-Marina Air
-Marina Sprint
-Stadium Sprint

~~~~~~~~~~~~~~~~~~~~~~~~~~~~~~~~~~~~~~~~~~~~~~~~~~
Vehicle/Race Settings
Vehicle Grade - Any
Damage - Full
Impact Ratings - On
Laps per race - 5
General Rules
-Please show up in TS (Dirt 2 channel) 15 minutes before the posted start time.
-Intentional ramming will result in a DQ from that day's event.
-NO trash talk during races, everyone will be asked to observe radio silence during races.
~~~~~~~~~~~~~~~~~~~~~~~~~~~~~~~~~~~~~~~~~~~~~~~~~~ ~
Event Signup Form
[*] Windows Live name:
[*] Weekend availability (all times EST):