The |TG| WRC Summer tour is brought to you by:
The |TG-18th| SFOD-D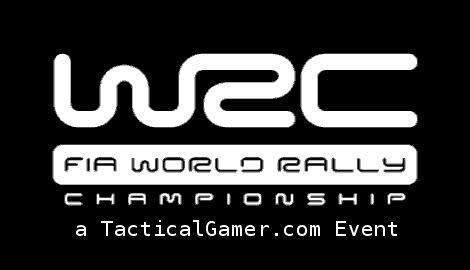 Official Rules
The Rally series is broken down into Individual Time Trials during which the two fastest times must be recorded for each stage.


All times must be submitted using the following form by 23:59 EST Friday evening - submissions after that point will not count, and a DQ will be taken for that round.

Sample Rally Submission
Windows Live Name:
Car:
Stage Times
-Stage 1
1)
2)
-Stage 2
1)
2)
-Stage 3
1)
2)


Anyone found to be providing false times will be removed from the WRC Summer Tour entirely.


Only the following cars may be used:

BMW Z4M Coupe Motorsport
Mitsubishi Eclipse GT
Mitsubishi Lancer Evolution IX
Mitsubishi Lancer Evolution X
Nissan 350Z
Pontiac Solstice GXP
Subaru Impreza STI Group N
Subaru Impreza WRX STI


Scoring: Real world WRC scoring will be in effect and each week's ranks will be given the following scores:

1st: 25 points
2nd: 18 points
3rd: 15 points
4th: 12 points
5th: 10 points
6th: 8 points
7th: 6 points
8th: 4 points
9th: 2 points
10th: 1 point


You do not need to sign up for this series, we only ask that you have a |TG| Forum account and have read and understand the |TG| Primer.


The rules of this event may change at any time for any reason, either by those running the event or by the |TG| Administration.