Time for a server raid!
So BF4 has a new game mode called Obliteration. Here is the basic summary: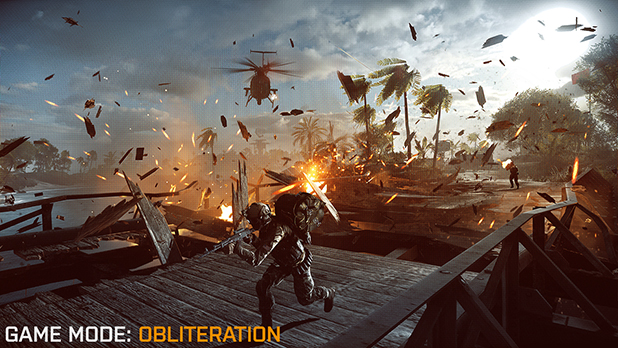 Obliteration is one of the most frantic and high-paced modes available in Battlefield 4. Two teams face off on medium-sized battlegrounds where one bomb spawns in a random central location. The mission: To pick up the bomb and arm it at one of the enemyís three military installations and blow it up. When the bomb has detonated, a new bomb spawns in a random location, and the race is on again! The first team to destroy all three objectives wins.

The single available bomb creates a strong focal point of action, with both teams risking it all to be able to bring the bomb to the enemy base. Itís a game mode all about staying on the offensive and all about being a mobile team player.
What?
Is this mode any good?
Lets find out by putting it through a TG stress test!
We will raid an empty server and fill it full of TGers.
When?
Friday Oct 11th 9PM EST
Be on time - I will announce server to be raided on or shortly after the above start time.
Who?
All are welcome. You must be on TS to get server info on what server will be
obliterated
.
Extras!
Do - use squad voip for all squad chatter
Do - coordinate squads through your teams TS channel!
Do - record gameplay - make videos to promote what our future TG server(s) will be like
Do - understand how to do a custom server search before the event starts
Don't - join off your friends - see
this sticky
.