Amazing job to both teams, all four rounds were very well played!
The First two rounds were on White Pass, and the second two on Atacama Desert.
Here are the end roster results from the rounds:
Round 1 Game 1



Round 1 Game 2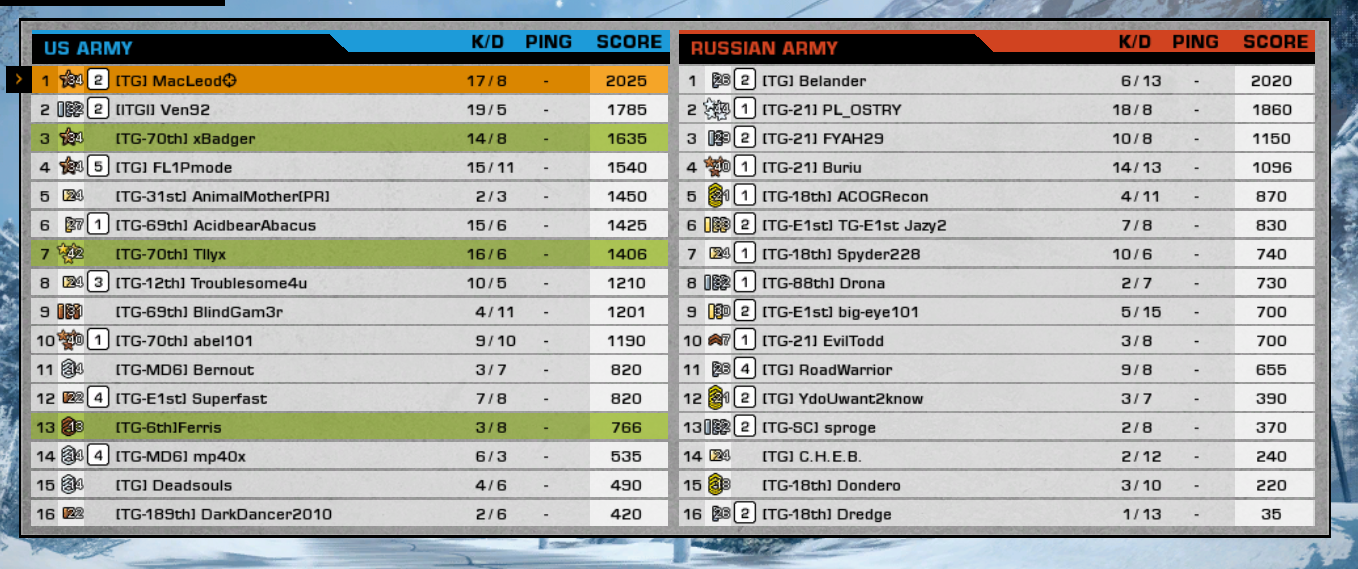 Round 2 Game 1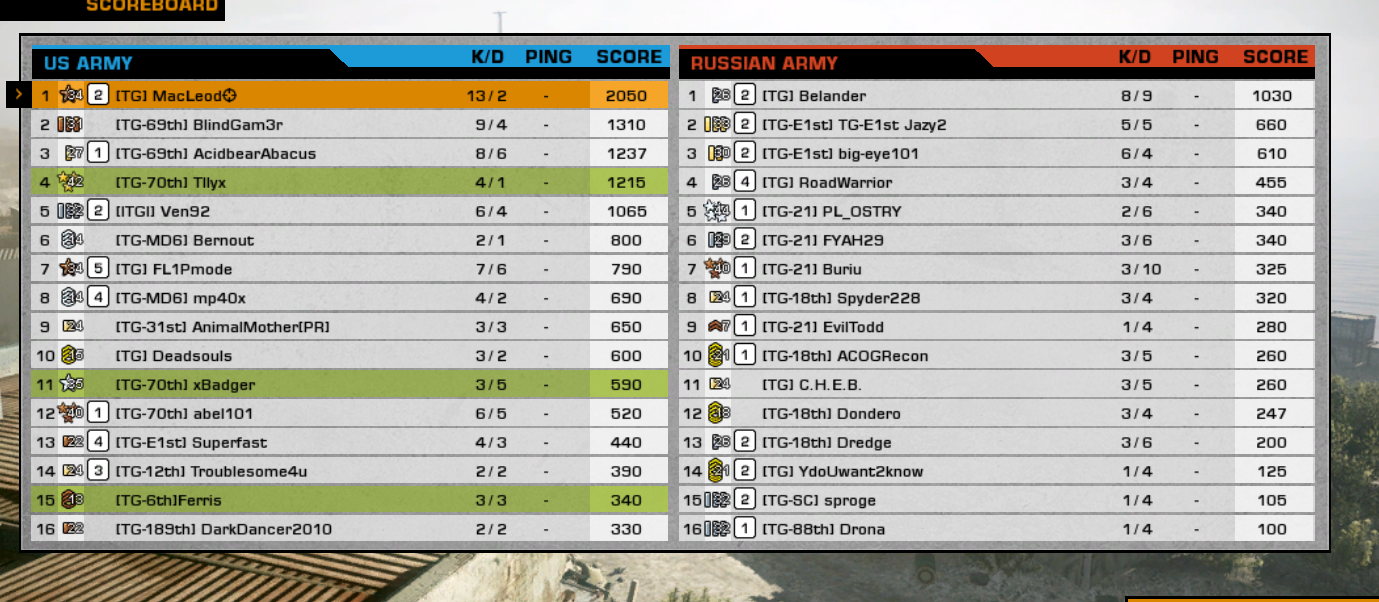 Round 2 Game 2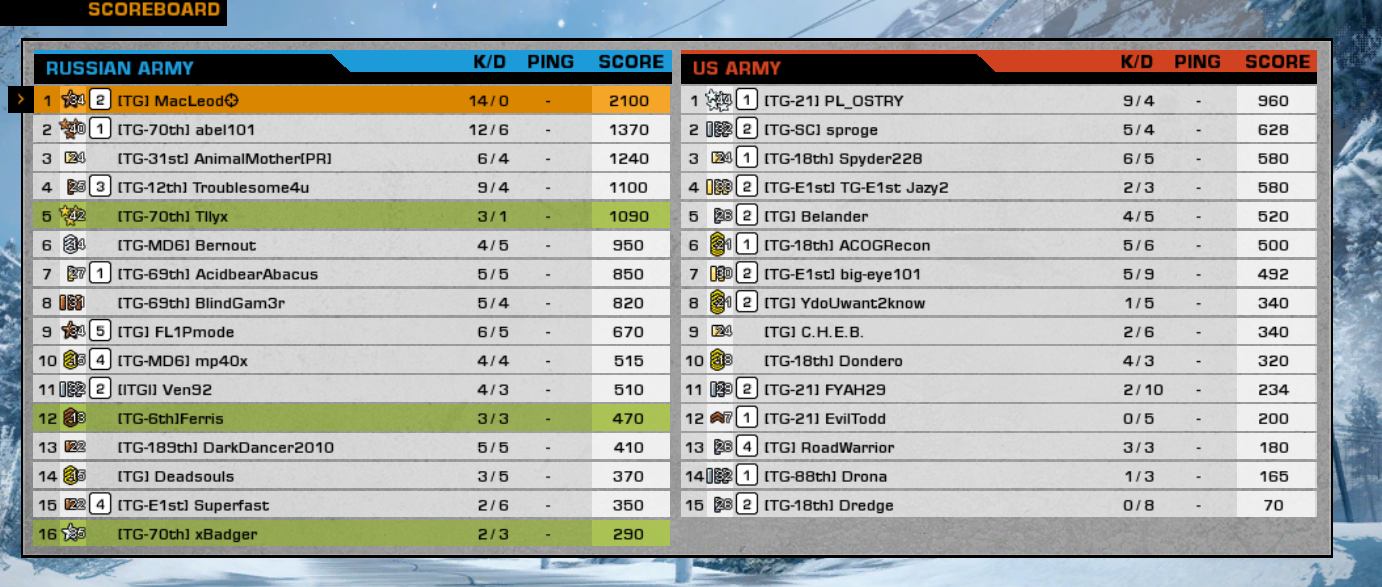 (note: I think I may have gotten the first round's games mixed up)
Many thanks to the organizers of this scrimmage, it would have not been possible without you!