Mumble updated the BC2 plugin on July 30th and initial testing show it works but needs further testing
Download and install v1.2.2 from here
http://mumble.sourceforge.net/
When installing tick the box for positional audio and set a push to talk button
The way positional audio works is twofold
1) its directional, if the person in the same mumble channel as you is on your left in the game, then you hear their voice in your left ear, etc. In our testing this worked.
2) its distance orientated, the further away they are the fainter their voice is and there should be a point where you cant hear them anymore. In our testing we had their voice get fainter but not cut out at a certain max distance
I have a 8 slot mumble server you can test on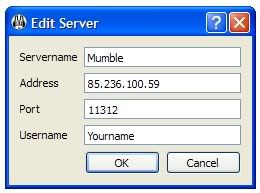 Log into mumble then boot up BC2 and join server, if you alt-tab at that point, it should say "Battlefield Bad Company 2 linked"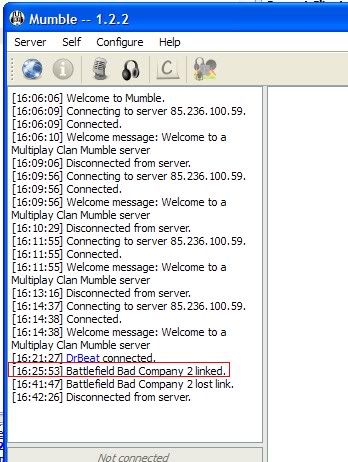 Go into configure / settings, then click advanced on the bottom left (marked in red)
Then test different settings, the ones we started playing with are indicated in the pic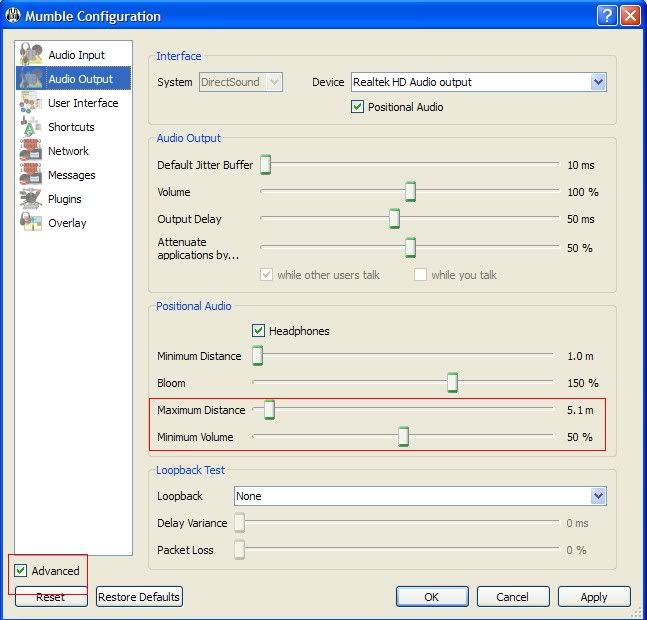 So test away and report findings back here
you can also use my 8 slot BC2 server to test, I have turned off autobalance, so you can easily get on the same side and test away ! Goto server browser and click "reset" to clear filters, then search for server word "Silver" to find server Exploding_Silver, password is "awesome"
ps thanks to DrBeat for aiding in the initial testing