Just though I'd ask to see what everyone got and brag a little bit about what I got for my computer! ;)
Plz don't turn this thread into a history of religion thread. :row__644:
I gota completely new rig for Christmas almost. Only things I already had were my case, soundcard, dvd/dvd-rw drives, floppy (lol), and all my peripherals. So new mobo, cpu, memory, PSU, video card, Hard drive, and OS.
New Setup:
Motherboard: ASUS P5N32-E NVIDIA nForce 680i
CPU: Intel Core 2 Duo E6750 Conroe 2.66GHz
Memory: 4GB Total CORSAIR XMS2 DDR2 800
HDD: Seagate Barracuda 7200.10 320GB 16MB Cache SATA 3.0Gb/s
(I have to represent for the Seagate drives since my mom has worked their the past ten years or so. New Egg discount is about as good as my mom's though...Every now and then I can get lucky and get a free drive that they have sitting around not being used, but that's rare. My mom has been given several of those tiny, round 5gig USB drives and one USB 120g portable drive. I'm hoping she can somehow get one of those 500g eSATA drives soon.)
OS: Microsoft Windows Vista 64-Bit Ultimate
Video Card: EVGA GeForce 8600GTS 512MB
PSU: APEVIA ICEBERG 680W Power Supply With 3-Color LED Lights
(The green sleeving and blue lights go so well with my case)
CASE: NZXT LEXA-NP Black/Silver
Floppy (lol): SONY Black Floppy Drive
DVD: Sony Black 16X DVD-ROM 48X CD-ROM
DVD±R: SONY BLACK 16X DVD±R DVD Burner CD-RW
Monitor: ViewSonic VX922 Black-Silver 19" 2ms LCD
Keyboard: Saitek Eclipse II Backlit Keyboard
Sound Card: Crappy Old SV Live! 5.1
Joystick: Logitech Wingman 3D Extreme (Seriously bought at a random thrift store for $4...Can't beat that. LOL)
CASE: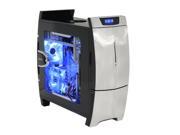 PSU: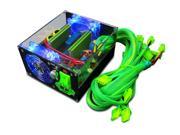 Keyboard:
Joystick:
Floppy (lol):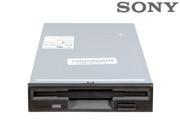 Anyway...Hope you all had a great break. The HDD, Vista DVD, and 2 of 4 sticks of memory are still in route so I don't have everything put together yet. I might post some pics once my machine is complete. Only other things I want for it right now (other than dual 8800s...not happening) is the Microsoft HABU gaming mouse that they made with Razer, some new headphones, and a new sound card (probably a good Creative Xi-Fi card)...and maybe a silver icemat mousepad.